We worked closely with the Communications team to build a new website for the gallery in a phased approach. Phase 1 concentrated on building an audience and anticipation via social networking sites, along with a small website. Phase 2 launched a month before the gallery opened in 2010 and consisted of their entire programme of exhibitions, events and learning projects; a blog; a media Channel and integrated social networking sites.
We've worked closely as partners ever since, developing and updating the site to reflect their ever growing content.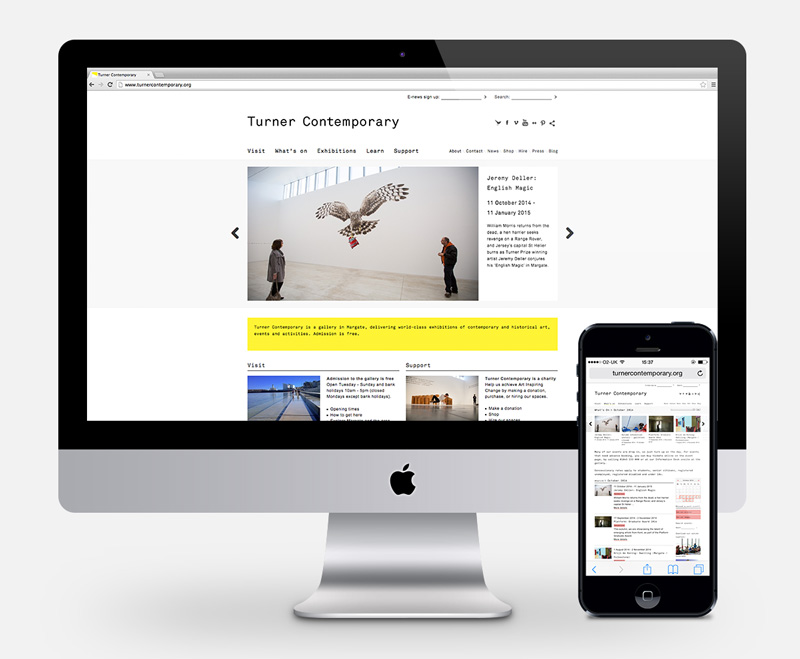 In 2014 we undertook a complete overhaul of the look and feel of the website, giving it a lighter and fresher feel and introducing a new online shop (you can now buy their limited edition prints, jewellery and publications online). Response has been extremely positive with visitors more engaged in content and interest in exhibitions.
Visit: www.turnercontemporary.org