We've been working with Artsadmin for many years (our own Sam Scott Wood used to work there).
We worked with Artsadmin to redevelop their website in 2012, creating a dynamic site which responds to different browser sizes, and an accompanying mobile version. The site includes resources for artists, online ticket sales and shop provided by their Spektrix box office system, and a blog.
We also created an online application portal for Artsadmin's bursary scheme; which allows artists to submit applications online (including images, video and audio as documentation of work), and a selection panel to review, comment on and select applications through an online interface.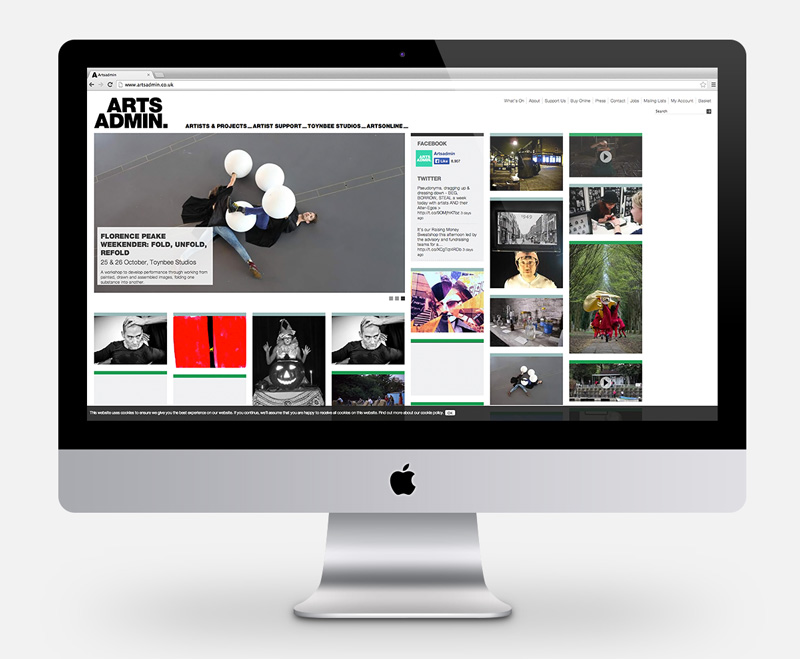 Visit: www.artsadmin.co.uk