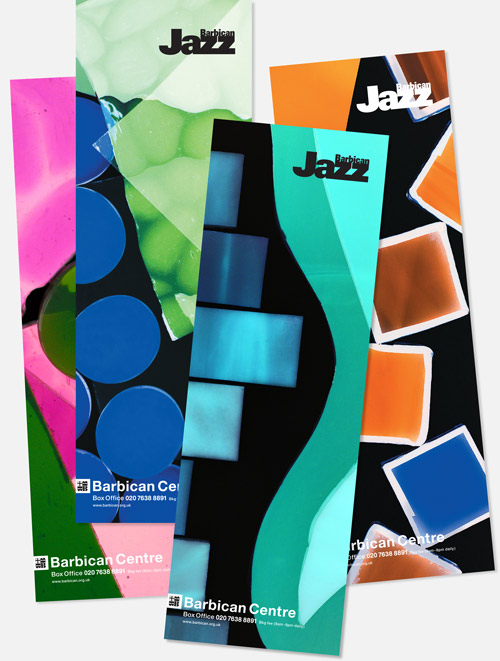 At the turn of the century, Barbican (or the Barbican Centre as they used to be known back then) were going through some big changes. They'd always been known as an extraordinary classical music venue and now they were pushing to become known for their contemporary music programme.
Our working relationship began through the London Jazz Festival, we then worked on their own regular jazz series, for which we did the series branding and publicity designs.
As the Barbican team started developing festivals and world music events, they asked us to work on those too. More to come on that work in a future journal entry.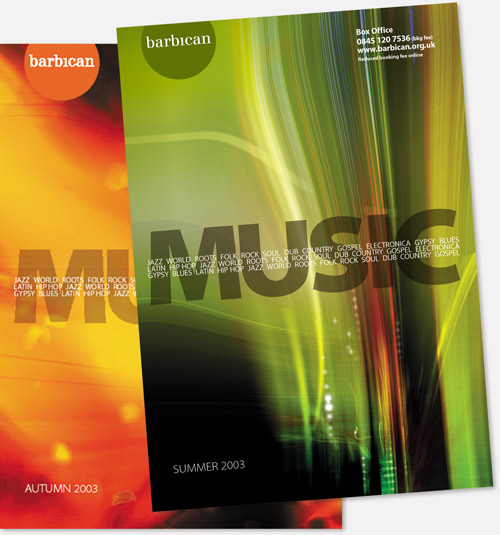 Within a few years, there was a regular enough programme of events for them to need their own listings brochure. For a year or so we used a fairly generic approach, an abstract image (that we generated in-house) that evoked a sense of the music; it was designed not to offend anyone. We used the term 'music', because nobody, who doesn't work in it, uses the term 'contemporary music'.
A year on, the Barbican team were feeling more confident in their audiences and we talked about a change. The building itself was something that the team thought should be celebrated. For an audience that hadn't ever thought of Barbican as a music venue, the building was an important part of the messaging.
So, our starting point was to think about an illustration of the building's exterior.

But we worried that this approach would have a limited lifespan, there are only so many different recognisable views of the building, however iconic. So we began looking at interiors.
There was something about the luxury of the recently renovated interiors that seemed important to the messages about what it is like to see live music in the grand scale of this 2000-seat venue.

But there was something cold about using empty interior shots, even adding audiences didn't do enough to make it feel like an appealing live music venue so we tried some experiments with patterns and artist images, in this case a very young Amy Winehouse.

A straight publicity shot didn't seem like the right solution so we looked at ways to put artist images into the context of the building. We hit upon the idea of placing Polaroid images around venue.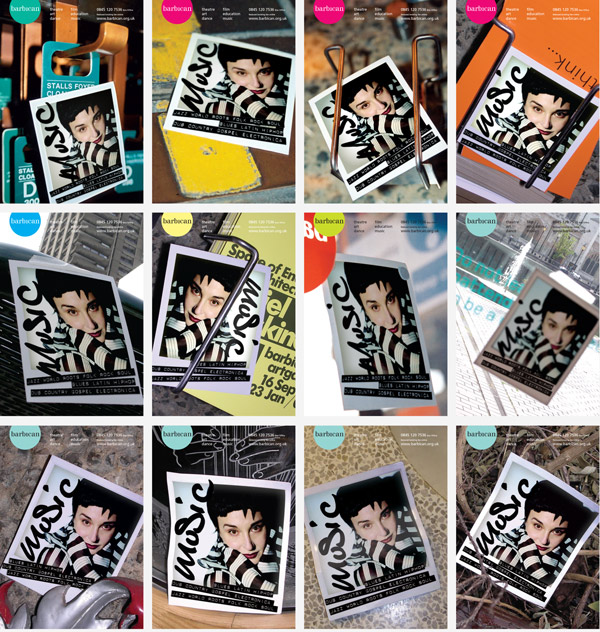 The huge advantage of this solution was that we could create templates and slot in the artist image (in Photoshop), this was important because the nature of the music programme meant that many bookings would be made at the last minute.
The important thing for us was that the cover star would be emblematic of the type of person the audience could identify with as a whole, not necessarily the biggest star but the most engaging personality.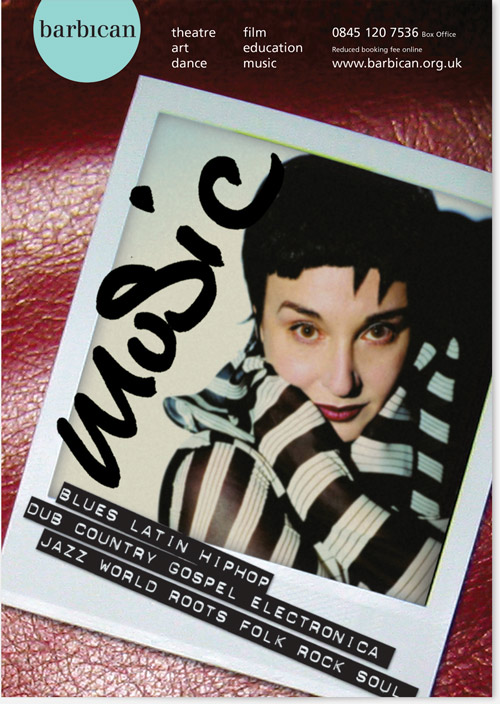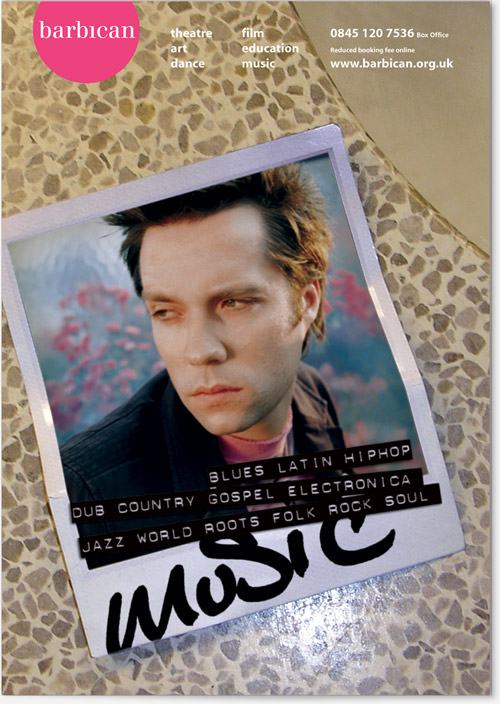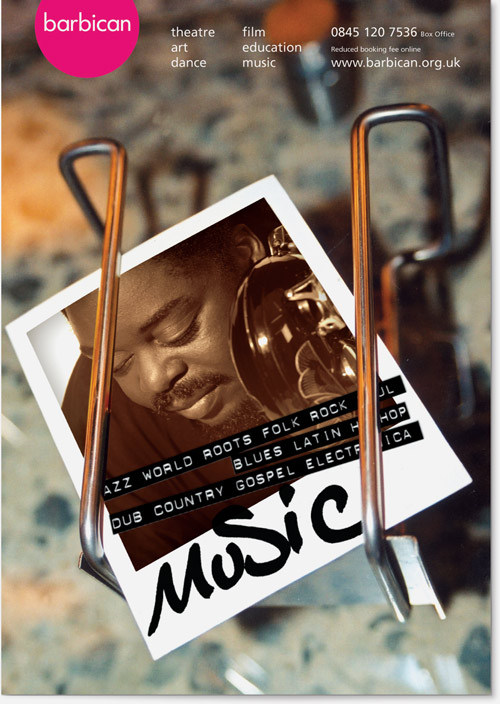 We continued to design each edition of the brochure and their covers throughout 2004 and 2005, until the new Barbican brand (which you can see evolving throughout this journal entry) was finalised and the designs were brought in-house.