An excitingly creative and seemingly effortless approach. It was great to work with Cog again.
We'd worked with the Cambridge Council team back in 2012 with the rebrand of the entertainment venue – Cambridge Corn Exchange. So, when they took the decision to set up an external trust and move the operation outside of local authority control, they turned to us to repeat that successful partnership.
As always, we began with research. We met and we talked. There were only four people in the team so it was an intimate affair, no need for workshops or questionnaires, just a long chat over a pot of tea, establishing the brief and chatting about resources.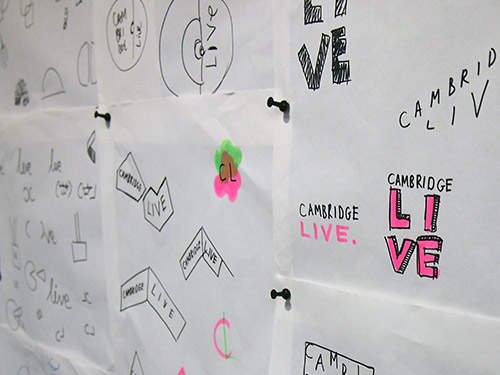 The identity needs to work across many tiers of communication: sitting below existing venue and event branding (such as the established Cambridge Corn Exchange and the annual Cambridge Folk Festival) whilst positioning and promoting new projects as distinctly 'Cambridge Live', including an online ticket shop which is at the core of the new brand.
Our challenge was to combine positive associations from Cambridge Live's roots, within the Council, with a more dynamic offering – leading the way with a new and exciting visual style when appropriate and a simple supporting icon when not.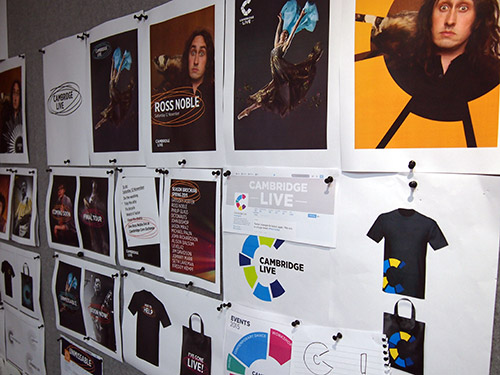 With a fixed date in the calendar (when the Trust would be announced) we had to work fast. We quickly jumped from initial scribbles through to comprehensive applications of a handful of ideas, each tackling the brief from a different angle. Then we invited our clients in to talk through the options.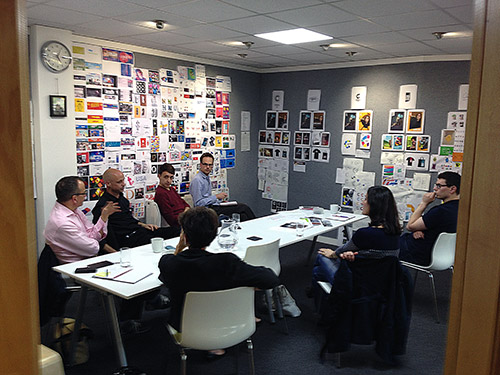 Through those discussions it was quickly apparent which route was right for them (although it was difficult for all of us to let go of the 'craziest' of the ideas).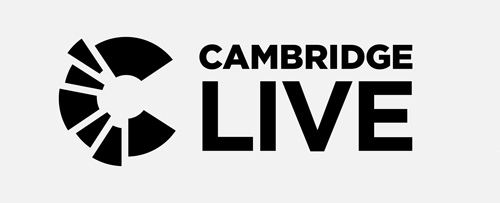 The chosen route is hugely flexible, with a fractured C that can be read as a pie-chart (by finance people and business partners), a seating plan, as the coming together of different genres, or as a shape shattering with sound.
The irregularity of the circular form makes it feel as if it's pulsating, emanating sound. The distinctive shapes can be used to contain or overlay imagery or simply as an abstract pattern.  When the marque is reduced to a simple single-colour icon, it still reads well as a 'C'.
We even produced a short animated version to show how versatile the logo will be once Cambridge Live is up and running and producing events (turn your sound up to see how the logo interacts with audio).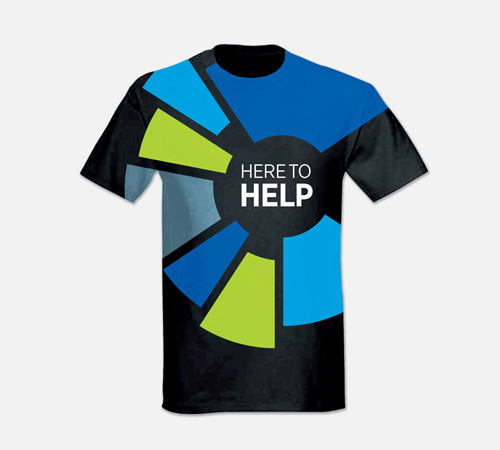 And, of course, as live event producers, uniforms are gong to be important, and so is the possibility of merchandising.