Create your own on-demand video platform. Hooked up through your Spektrix ticketing, marketing and fundraising software.
CogPlayer is a super-simple, mobile-friendly platform for your video content. Use it to generate income, expand membership and develop audiences.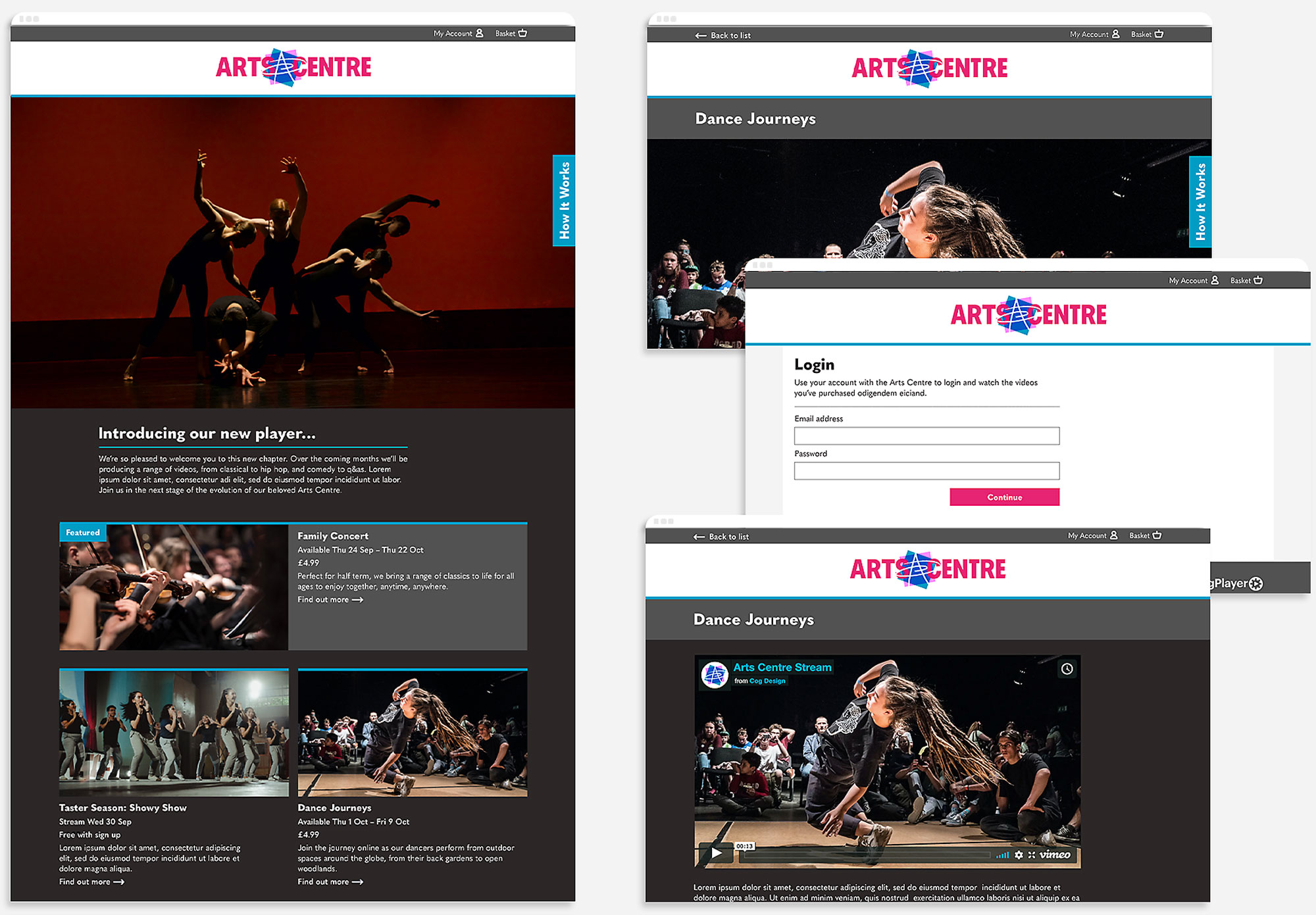 Customise it, fill it with content, and let your audience buy and access your videos and live-streams.
Logins, sign-ups and payments are all handled through your Spektrix set-up. Your data is central and secure and you'll be able to use it in all sorts of imaginative ways.
Launch a season of online performances, and give discounts for multiple videos
Provide free screenings for people who've donated and supported you
Sell online shows alongside your live performances
Release access to different membership levels at different times
Got other great ideas for how to use CogPlayer to provide a paywall for your content? You can almost certainly do those too.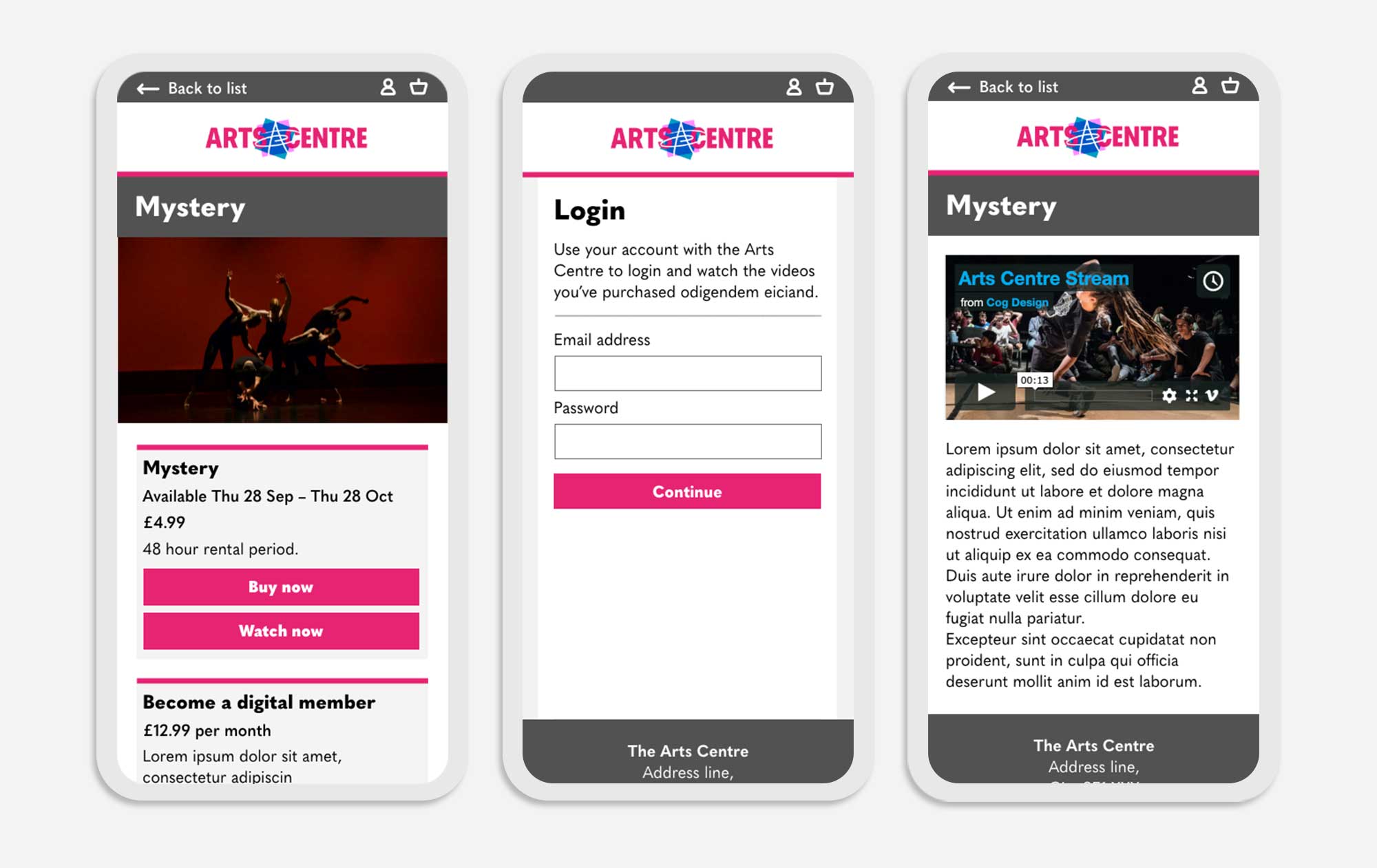 Choose your player
Player 1
A fully customisable single video player. You promote the video content elsewhere and direct your audience to CogPlayer. They login to buy or unlock the content via Spektrix.
Player 2
A fully customisable stand-alone platform where you can promote multiple videos. Your audiences can login to buy or unlock events, seasons or multi-buy options, all via Spektrix.
What to know more?
There's more details and pricing on the CogPlayer website. Or drop us a line and we'll get back to you support@cogplayer.com.