In 2003 we were approached by Crying Out Loud, a newly formed company, with ambitions to transform the ways that audiences experience performances. During the past decade they've done just that, working with extraordinary visual theatre artists in the fields of circus, physical theatre and installation.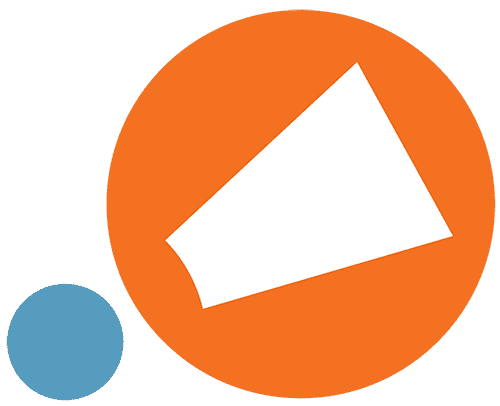 Back at the turn of the century they were having to invent a language to describe these genre-defying performances. We helped them with a visual identity, launch brochure, communication materials and a pretty crude website (which we're too embarrassed to show here).
A decade on and they've gone a long way to fulfilling those initial ambitions. They've brought audiences with them on their journey, producing astounding, memorable events for audiences of all ages in the UK and around the world.
In 2014 they came back to our team with a new focus and ambition. They wanted a bold new website with a definite audience-facing focus.
To gain an understanding of their audiences, we ran an audience profiling workshop, analysing audience needs and journeys with staff, and then used this knowledge to inform the content plans and information architecture for the new website.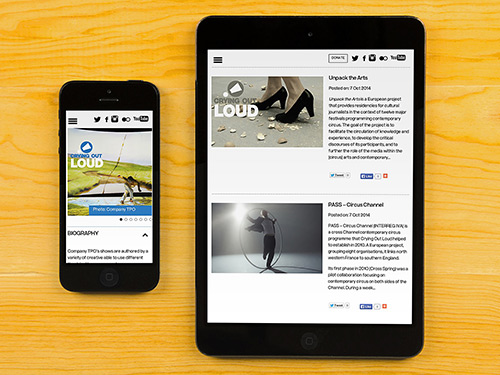 Our main challenge was create a platform that really showcases the projects, archive, and artists in a flexible, dynamic, and visually exciting way, as well as providing easy ways to sort and search through the large amount of information.
The user journey is divided into sections for both audience and industry visitors for faster access to information while remaining easily accessible and inclusive.
I'm really pleased that we've been able to capture the scale and visual beauty of the performances
We spent a lot of time working with Crying Out Loud to ensure the website represents their distinctive visual aesthetic. The site design makes the most out of their beautiful images in a colourful, intuitive and dynamic way. The site is also fully responsive and looks equally striking on desktop, tablet and mobile.
One particularly nice feature is the use of the logo we designed all those years ago.  The logo colours respond to the colours of the page and can be set to display different variants on every page or section of the site.
Full page images, content scrolling on top of images and colour responsive sidebars all combine to make a dynamic and exciting user journey using image, colour and movement, reflecting the company's extraordinary work.