As it becomes ever more likely that the pandemic will be part of our lives for the foreseeable future, arts organisations are using digital content to reach and engage with their audiences.
English National Ballet are leading the way in this area. The pandemic has accelerated their plans for using digital to bring world class ballet to the widest possible audience.
Quick off the mark, they laid-on weekly streams of performances from their archive via YouTube at the start of the first lock-down.
Typically hands-on, Artistic Director Tamara Rojo led from the front with her extremely popular ballet classes from home, interacting with housebound audience and getting them moving again. We've written about this hugely successful lockdown project, and various others, elsewhere in our journal.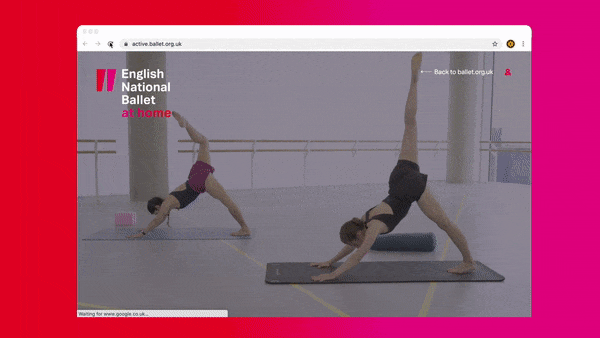 Following the success of that work, and with an impressive collection of archive materials and newly filmed activity, the decision was made to launch ENB at Home.
The ENB team have ambitious plans for this digital work to continue beyond the pandemic; the goal is a comprehensive library of online content for their audiences.
We've been working with them to make that a reality.
This new platform is split into two strands:
Ballet on Demand – full length ballet productions to enjoy online
Ballet Active – world class ballet training adapted for homes.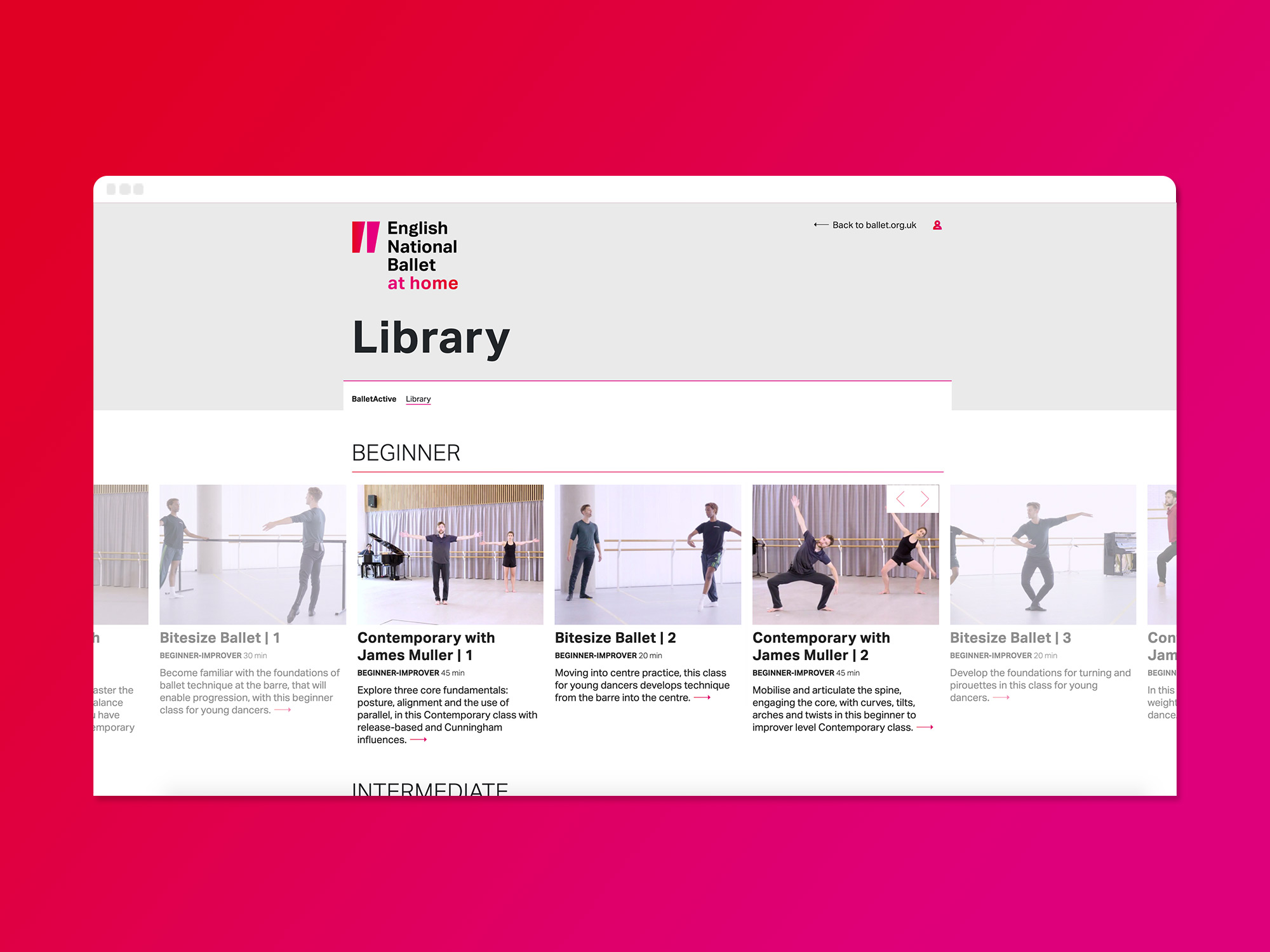 Thinking about the audiences, we needed to find a careful balance to create clarity between the professional classes and the public performances, and a distinction between this new digital platform and their live performances. Plus, of course, an ability to package and sell these two distinct offers to often very different audiences.
With this in mind, it was decided to launch two distinct but linked digital hubs, away from the main ENB site…
Ballet on Demand
72-hr rentals from £4.99, no subscription required
Ballet Active
Seven-day free trial then £9.99 a month, cancel any time; or £99.99 for an annual plan
We wanted the two separate hubs to retain the authenticity and functionality of ENB's main website, so we pulled across a lot of recognisable features (such as displaying the blocks of content that feature the cast of each performance).
Alongside this we designed and developed additional blocks of content to help guide the audience through the libraries, and explain how the system works.
As you'd expect, video plays a large part in the designs, helping audiences to get a clear idea of the content before they purchase.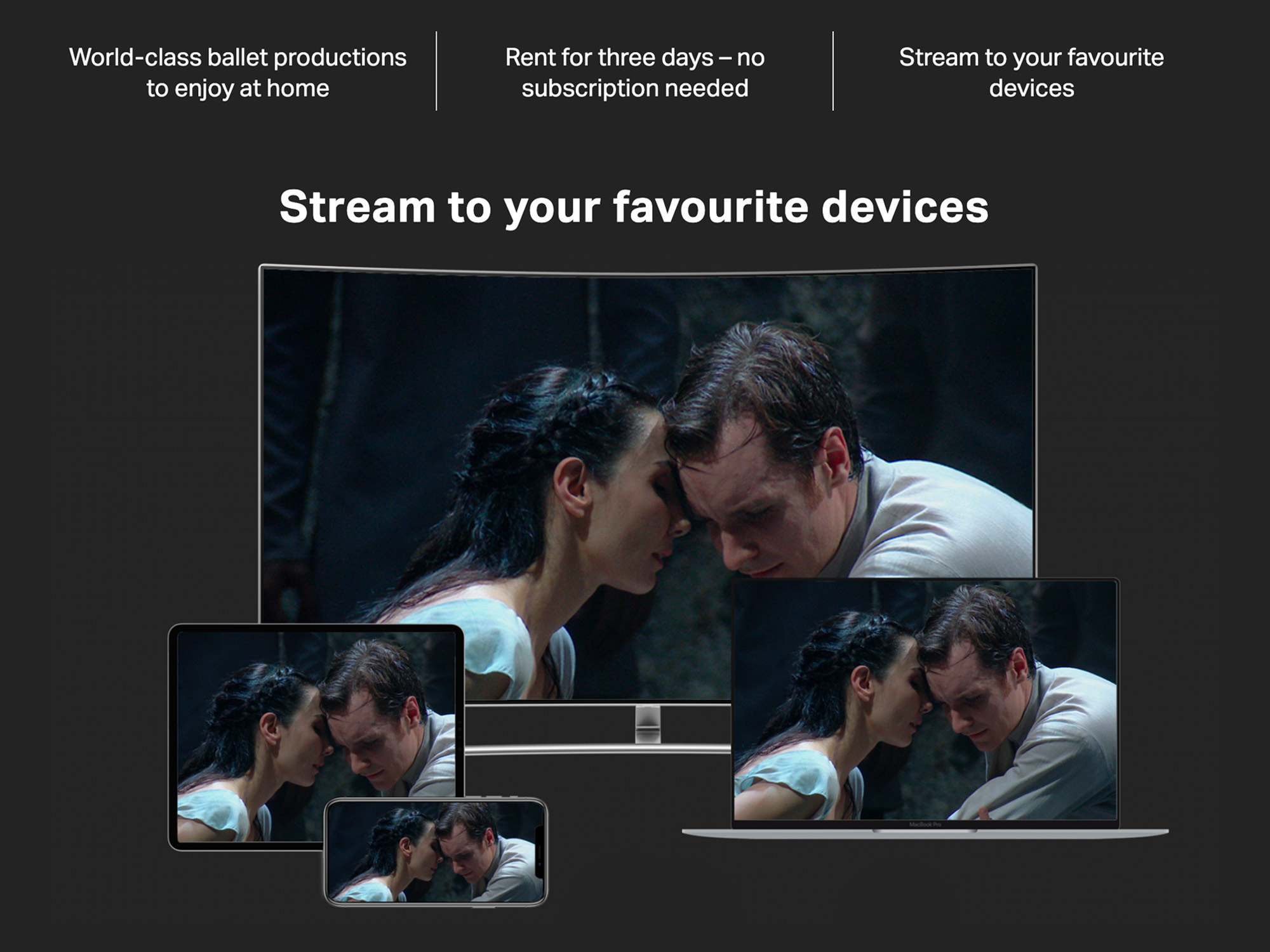 After much research, the ENB team selected Vimeo OTT as their platform for hosting the content and managing the payment process.
One of the most important factors was Vimeo's impressive casting facilities, allowing users to effortlessly push content across a wide range of devices.
Vimeo OTT comes with a standard visual package that can be styled out-of-the-box. But we've really pushed that capability by replacing the styling throughout, to match the feel of ENB's website and digital assets. This affords us a slick visual transition between platforms, reassuring audiences and maintaining ENB's impeccable brand.
ENB produce incredible digital content so it was a real pleasure to be able to help bring that work to a wider audience. We're excited to see how it develops.