The team at GCDN came to us needing a short booklet to clearly communicate who they are and what they do. This brings together an overview of their activities including research, convening and collaborations.
As the audience of potential members work in creative and design led organisations this needed to feel contemporary and distinctive. We created a look and feel within their brand guidelines, making sure it was consistent and professional.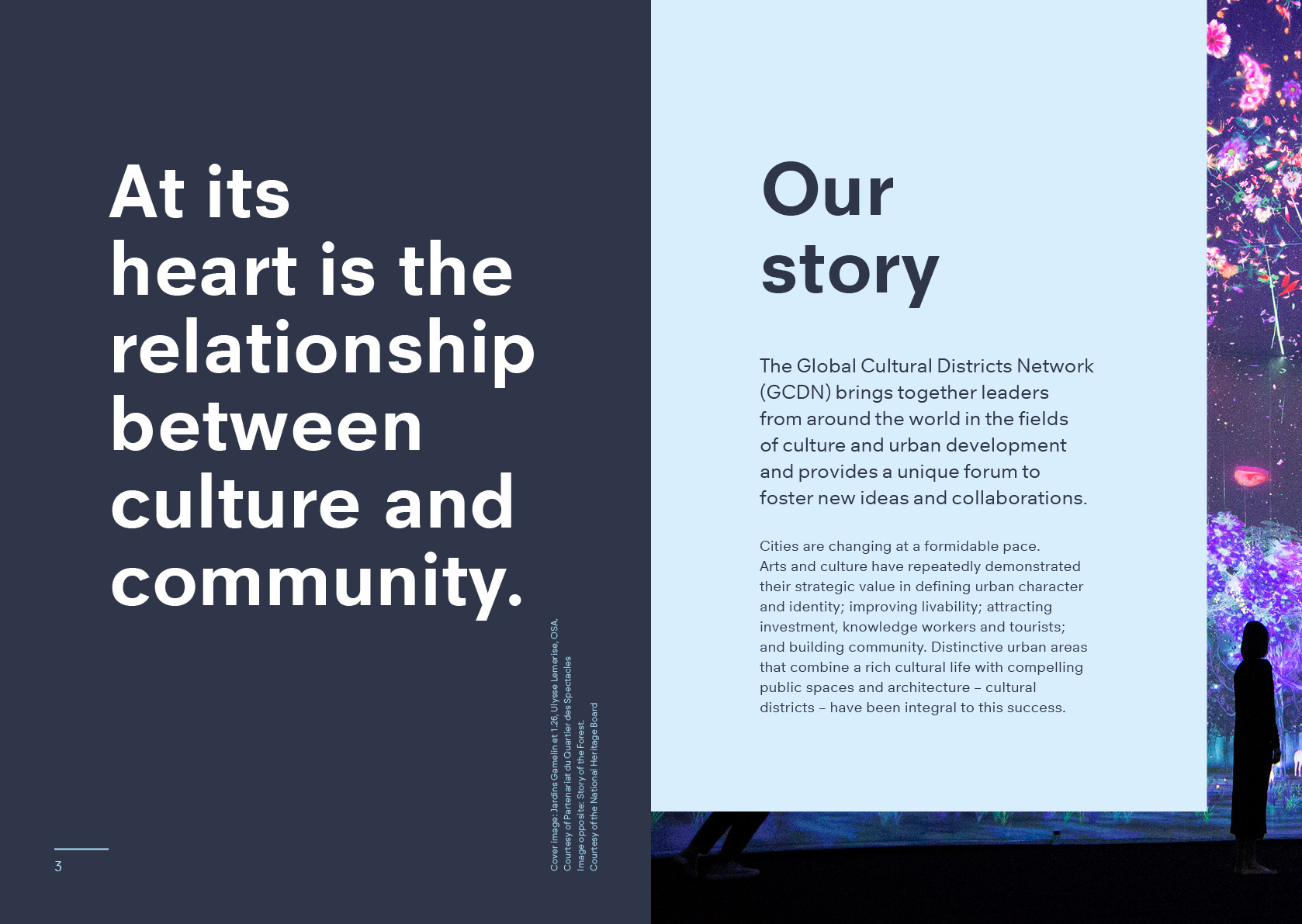 The member districts were able to contribute fantastic imagery which brought vibrancy and brightness alongside their blue visual identity.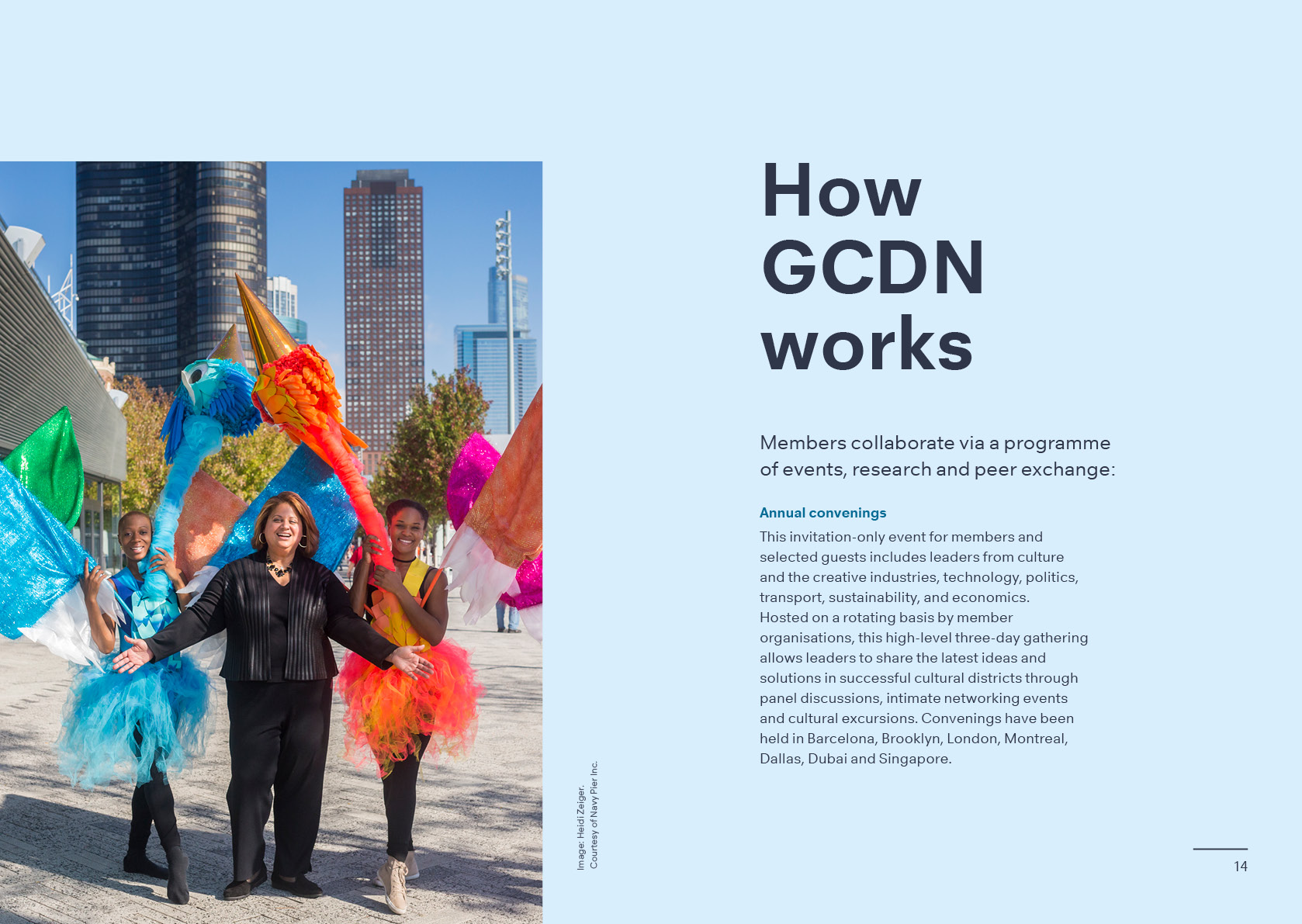 Showing the members who are currently part of the network was really important. We designed a map to show the international nature of the network.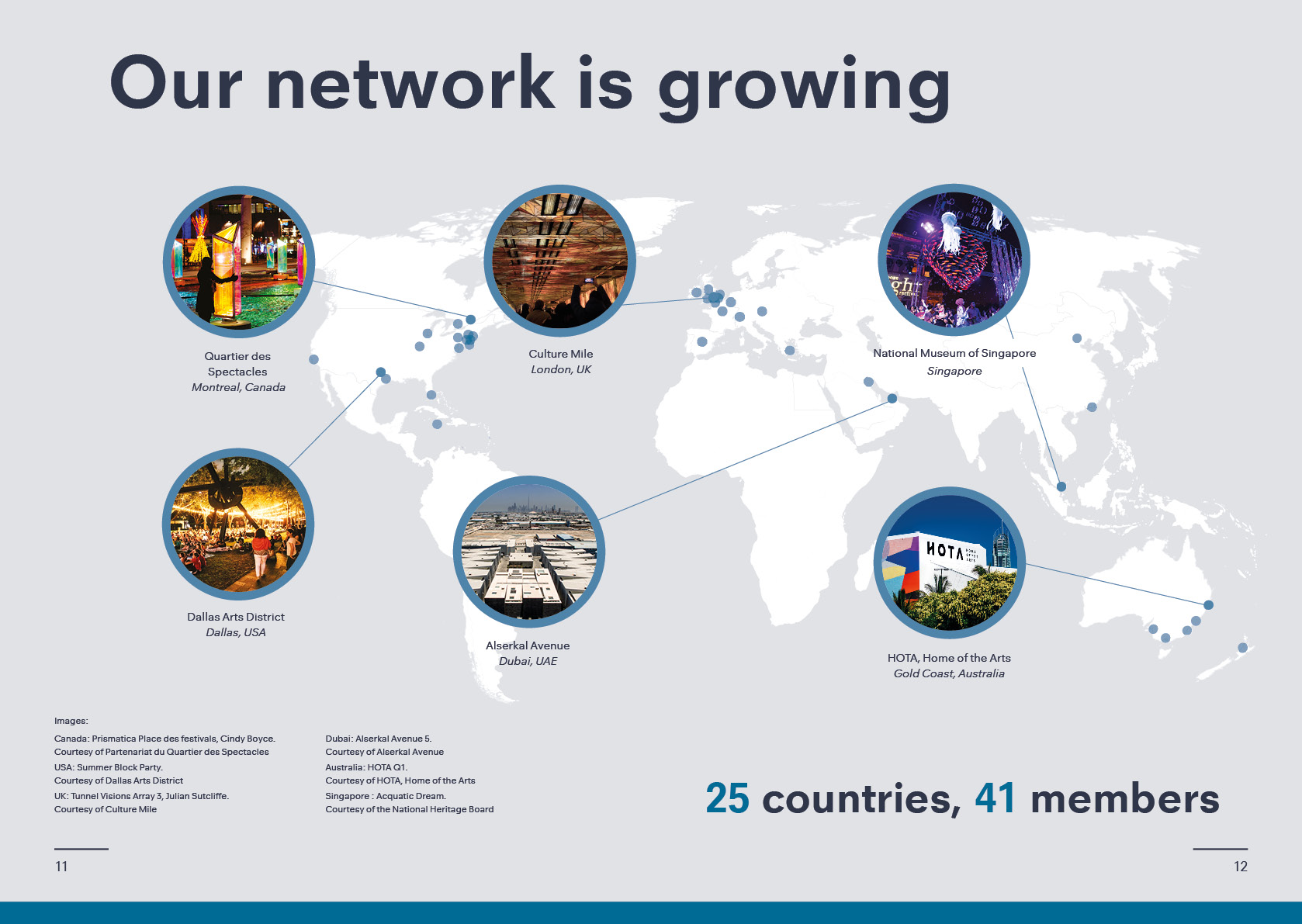 Quotes from existing members are also a great way to show new members what they would become part of.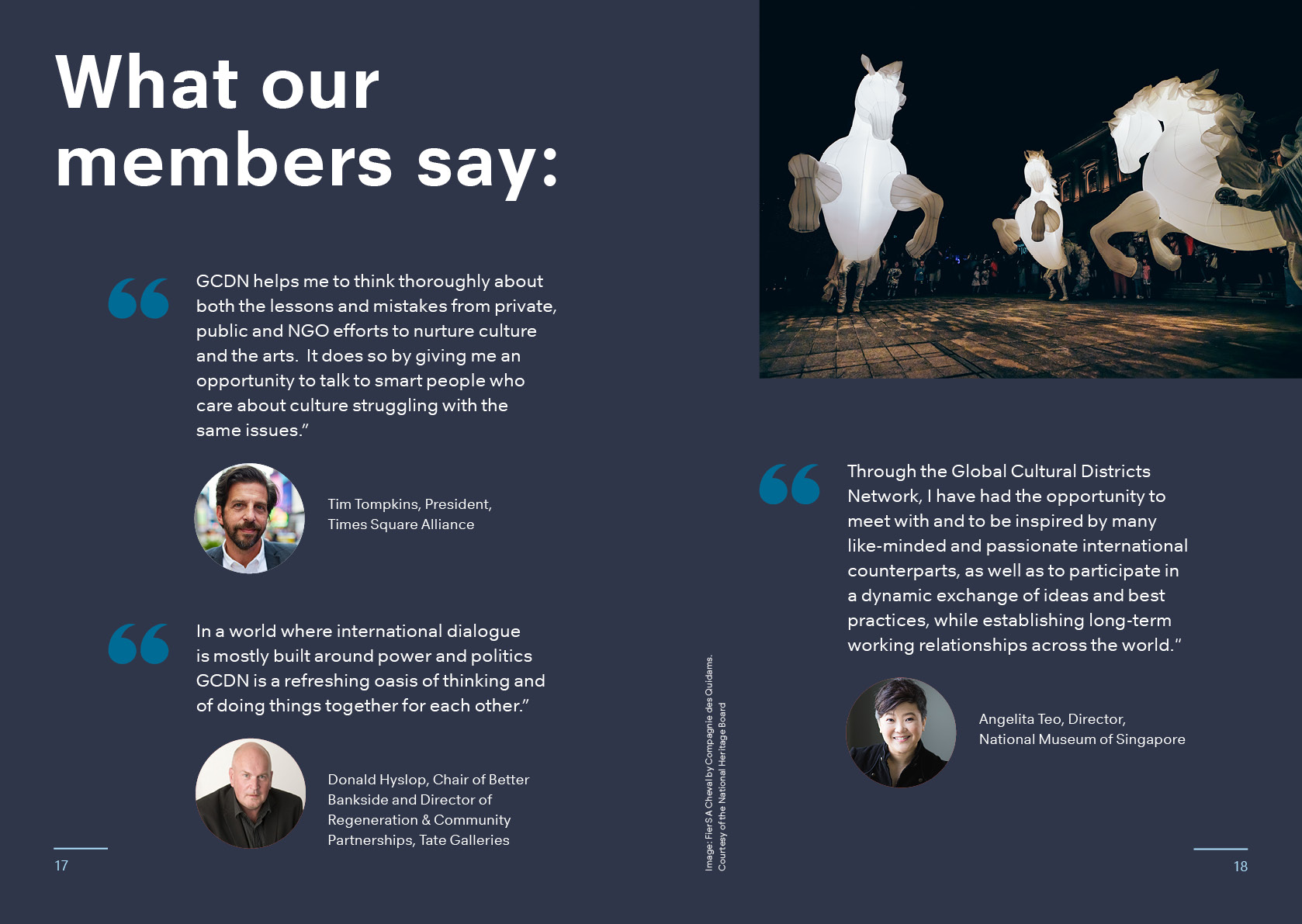 As potential members are based around the world we were proud to create a brochure that can be emailed out easily and looks great on screen.