As always, with any complex communication challenge, our first job was to listen. Perhaps more accurately, our first job was to prompt discussions and then to listen and learn. We ran a workshop, in Bristol, with representatives from various partner organisations, including members of the IF (Investing in Futures) group. The IF group comprises members with a 'lived experience' of the issues tackled by the Golden Key project: homelessness, drug or alcohol dependency, mental health problems and offending behaviour.
Thanks for your help with giving us such a great look and feel!
With the findings and feedback of that workshop we set about the task of communicating their values and messages through a concise visual language. The over-riding mission of the Golden Key project is to concentrate efforts on a small number of individuals, those people who have the most most complex needs in Bristol. The Golden Key partnership will bring together the often disjointed services (medical, social, policing etc) and encourage them to say 'yes' to new ways of working and adapt to the needs of those individuals.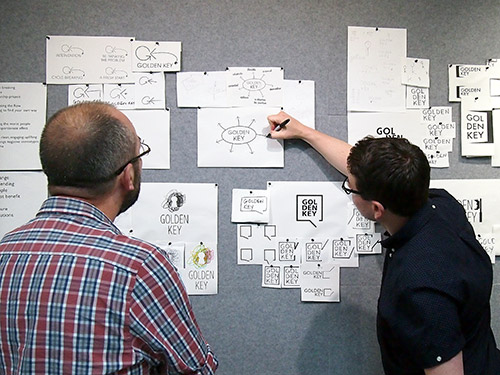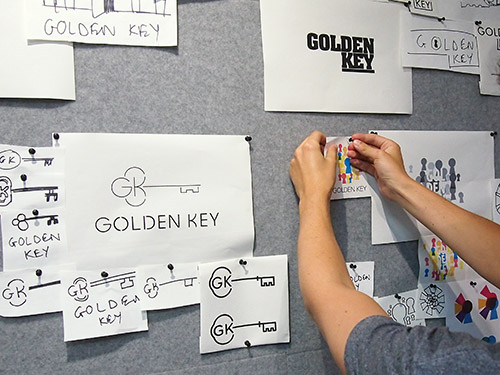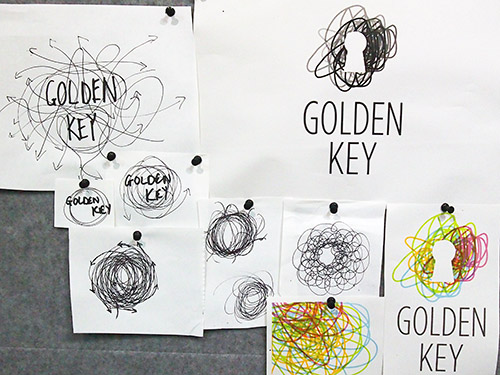 The name was already in place with a lot of political capital so we knew that had to stay. So we began sketching ideas, ways to visualise the name and describe the offering through a simple visual marque. We presented a number of options (coming at the challenge from differing perspectives) because we knew it would be important that the partnership felt involved in the decision making process.

With a single route chosen, we worked-up that idea into a full suite of communication materials, including guidelines, templates and sample publications.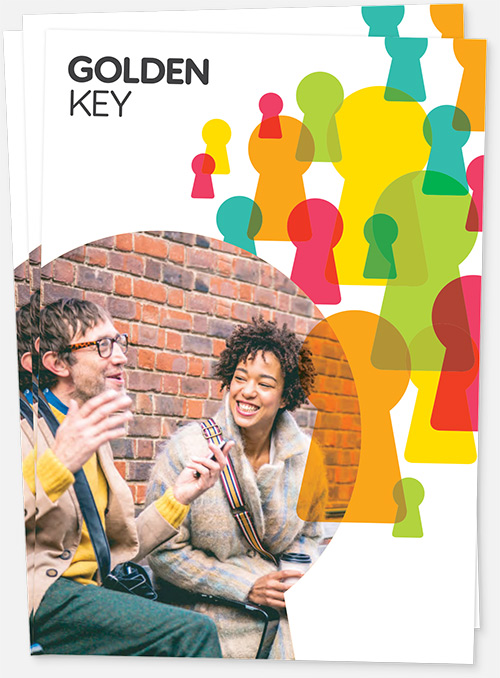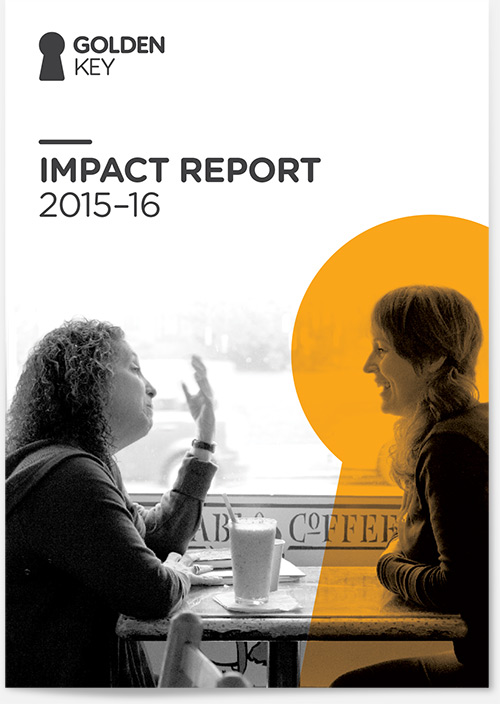 Beyond the website (www.goldenkeybristol.org.uk), the most important communications tools will be for advocacy so we created some simple templates and ways of expanded the visual identity.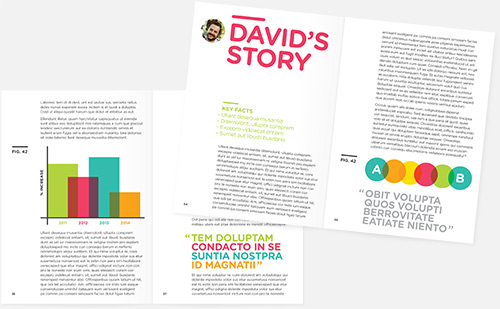 Stationery is important to an organisation that will be communicating through official channels and traditional media.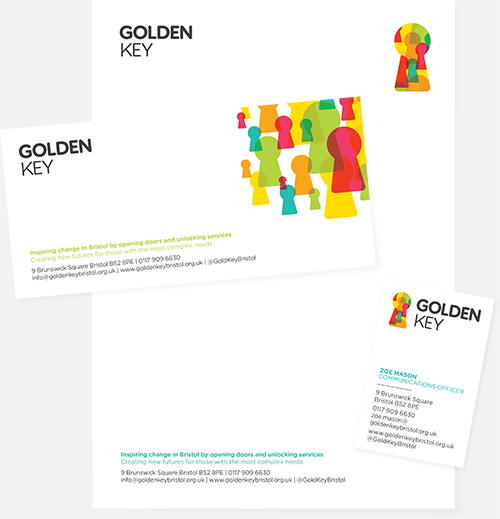 On the front-line, staff all have identity badges that need to strike a balance to be both approachable and credibly official.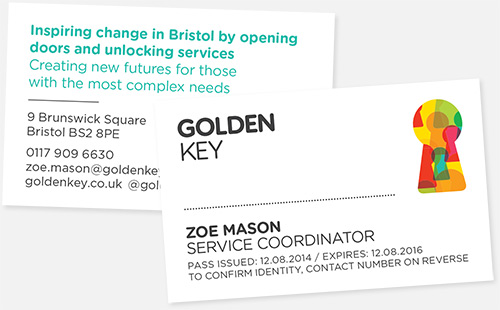 We also pushed beyond the brief to create an animated version of the logo that could be used to bookend video and advocacy tools. And we crafted varying lengths of positioning copy that can be used in different combinations to reach different audiences.
The project launched on 14th November with a website from our long term partners, the digital agency, Tincan.
Golden Key is a National Lottery funded initiative and will run as a pilot project for five years.