London's Limehouse is a neighbourhood of contrasts. Nestled in the hinterland between the City and Canary Wharf it is one of the poorest areas of the capital. And in the centre of Limehouse is the amazing Half Moon young people's theatre.
I can't quite remember how we first started working with the team at Half Moon, back in 2005, but I can remember how impressed I was with what they did and how they did it (and still do).
Half Moon has become a cultural sanctuary for families in the area, a physical venue, putting on a regular programme of high quality performances for all young people. Interestingly they concentrate on two age groups, the very young (2–6 years) and teenagers. It's a difficult balance but they pull it off, perfectly.
They also take their productions on tour, visiting venues across the country and building a reputation wherever they perform. As well as their venue brochure, we've been lucky enough to work on the tour publicity for many of those productions.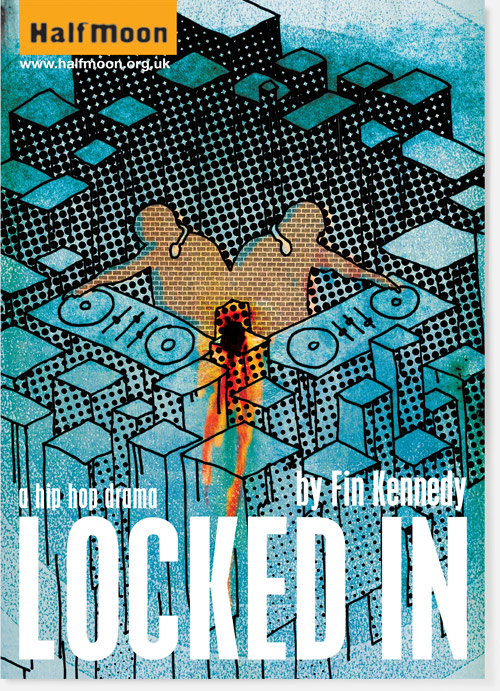 Half Moon understand that you can't pull your punches when talking to a teenage audience. They tackle difficult topics head-on and they work with writers who aren't afraid to challenge preconceptions.
In 2006 they toured a new play by a then new playwright, Fin Kennedy. Locked In, Fin's first play for young people, was set in the world of pirate radio; a powerful three-header, written in the patter of the street.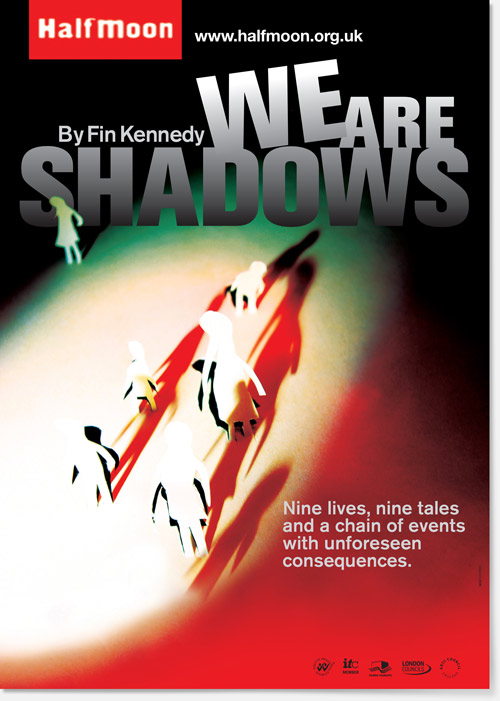 Fin's second commission for Half Moon was another hard-hitting play for young people. We Are Shadows focused on the split-second decisions and consequences that shape our lives. It tackled big issues such as drugs, violence and asylum.
Fin has gone on to become a leading light in the cultural sector, rallying people with his report into Arts Council England cuts – In Battalions; he is now the Artistic Director of Tamasha.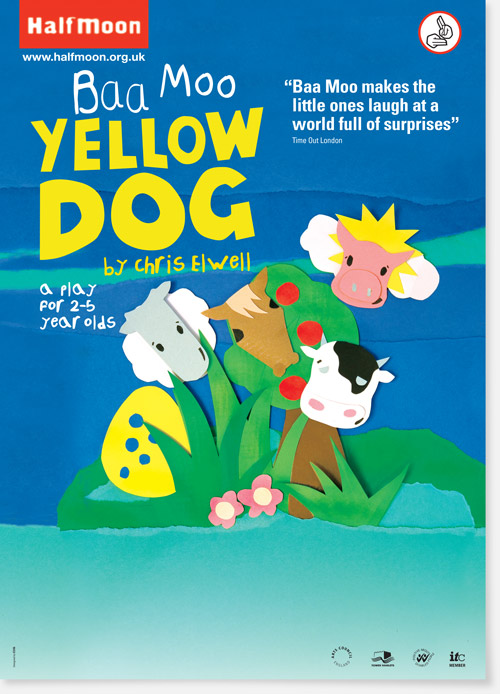 Their approach to shows for young children is obviously very different. Half Moon's Director, Chris Elwell writes the plays himself. They are joyful, fun-filled, multi-sensory and often very silly.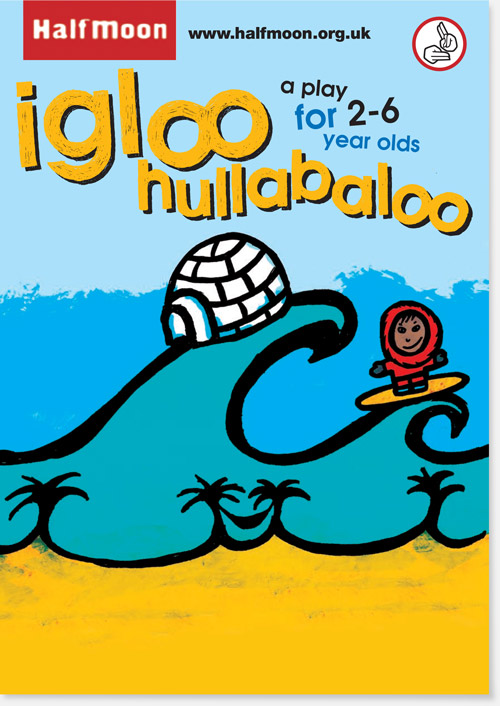 As might be expected, budgets were tight so we couldn't afford to buy-in photography or illustration. That extra discipline afforded us the great opportunity to flex our creative muscles and work in different media on our own illustrative solutions.
We always work in teams so everyone was involved in the designs for Half Moon, but these particular illustrations were completed by two designers: James Hurst (now Digital Creative Director at DesignStudio) and Caroline Burton (now a freelance designer and happy mum in the depths of Surrey).