In 2017 the National Campaign for the Arts, working with the arts movement What's Next?, launched Hearts for the Arts.
This is an annual award recognising the positive contributions that particular local authorities make to the lives of their constituents.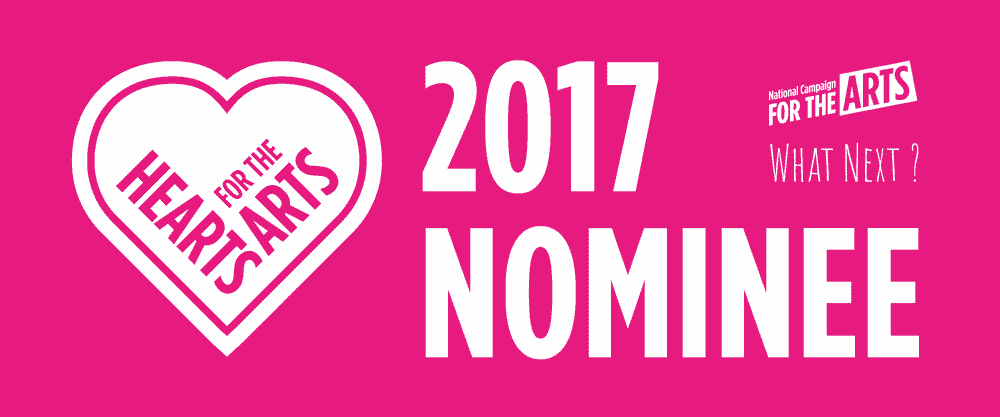 With far reaching cuts from central government, local authorities are having to make difficult decisions about where they invest our taxes. Despite the tiny amounts they spend on arts and culture (on average it's less than 0.5%), many councils are taking the decision to cut funding dramatically or completely.
It's a short-term decision with devastating consequences. Once the infrastructure, of venues, organisations and networks, has gone it will be all but impossible to rebuild it.
Alongside other campaigns to highlight those making the biggest cuts, this initiative positively rewards those who see the value of investment in the health, well-being and life-enhancing qualities of the arts.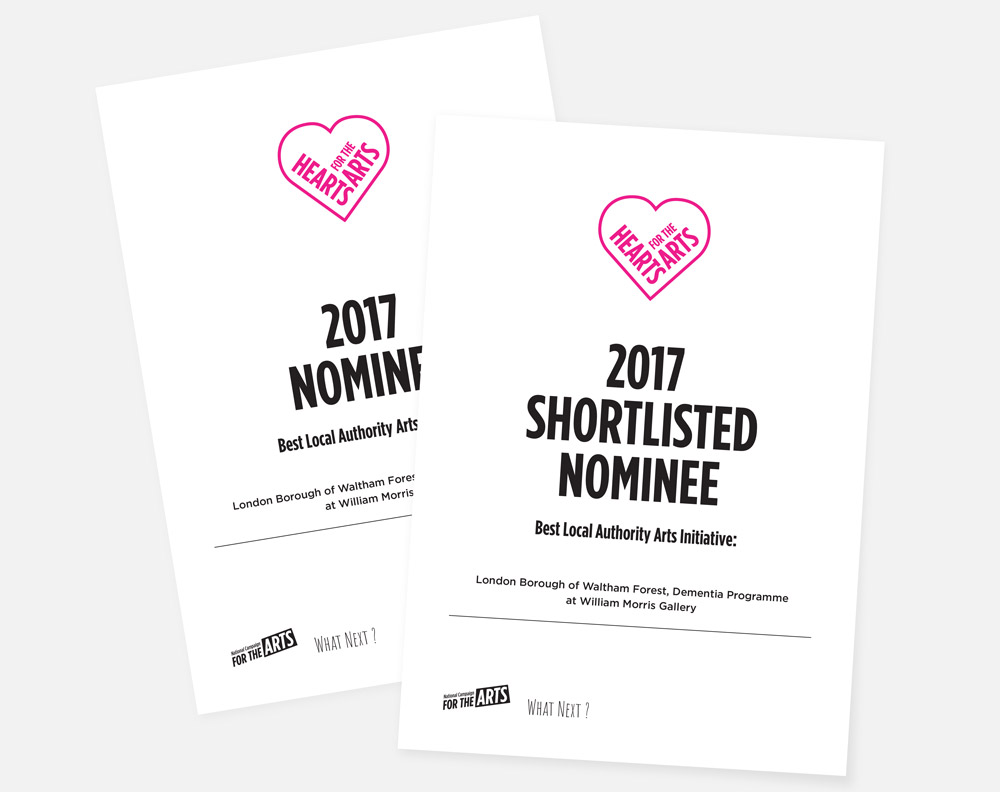 The public were invited to nominate their local authority champions and initiatives via an online form. Those nominations were then judged by a panel of practitioners and well known names from the arts.
The shortlist and winners were announced online, with all nominees sent a certificate to display and digital 'cards' to use on social media.
Celebrities, drawn from the National Campaign for the Arts panel of 'Champions', toured the country giving out awards to the winners.
The awards have been a great way to further the aims of the National Campaign for the Arts. All nominated Councils and staff are quite rightly proud to be recognised in this way. They have generated a huge amount of interest in the awards, and the objectives of the campaign, through social and conventional media.
You can read more about the awards, the nominees and winners, via the For The Arts website (which we also designed).