We'd been working with Wellcome Collection for a couple of years when they approached us with a different kind of project, one which spanned nine-month's activity from their parent organisation, Wellcome Trust.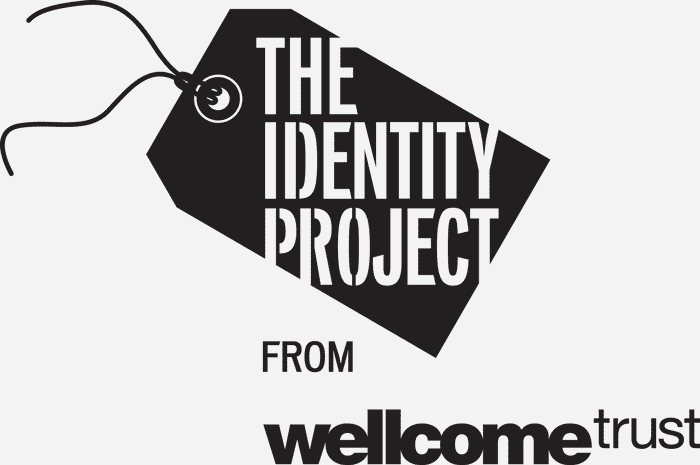 The Identity Project was a huge, nation-wide undertaking with all activity devoted to a single theme, but covering a huge range of topics, from the human genome to trans-gender politics. We created a visual framework that could be as simple as a logo in the corner of an academic paper, or as complex as the multi-media campaign we created for Wellcome Collection.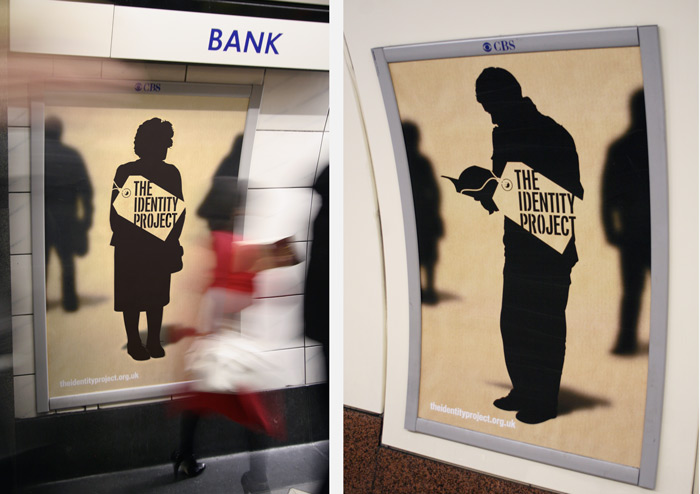 In keeping with their core brand principle – for the incurably curious – we announced the season's activity through a two week, multi-media campaign.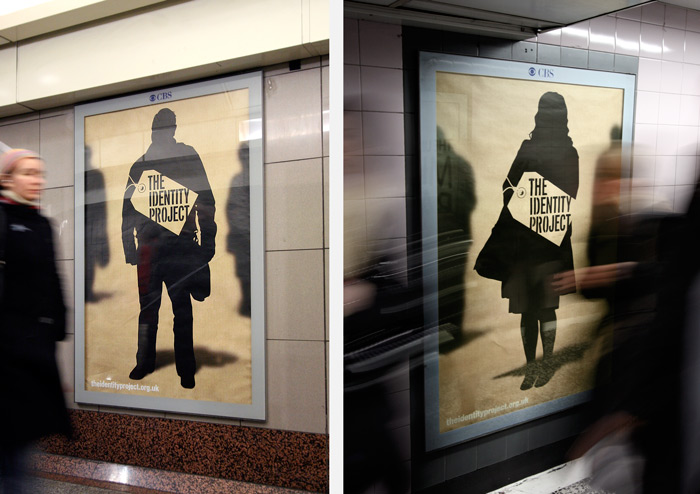 Posters were placed across the London transport network and banners were put up outside the venue. There was no text other than a website address, driving people to an enigmatic online presence.
At the same time as the teaser campaign, launch party invitations were sent to the movers-and-shakers of the worlds of art and science, making them feel like insiders and creating a buzz amongst industry and press.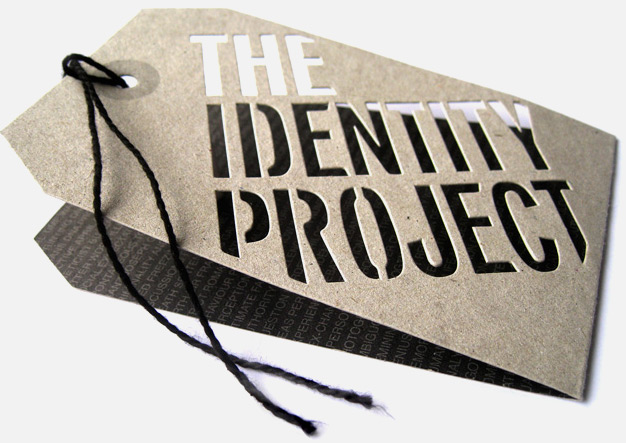 To complement the conventional media campaign, we worked across many less-traditional outlets. Working with the PR agency, Mission 21, we commissioned five actors to become living silhouettes. For two weeks, they acted out scripted and improvised scenarios across London.
We supplied each character with identity tags, providing an intriguing glimpse of their back story, and encouraging people to visit the website.
The actors used the relatively new channel of Twitter to document the activities each day and soon built a following of their own. There was also a reasonable buzz on YouTube, especially when the actors were stopped and searched by the police.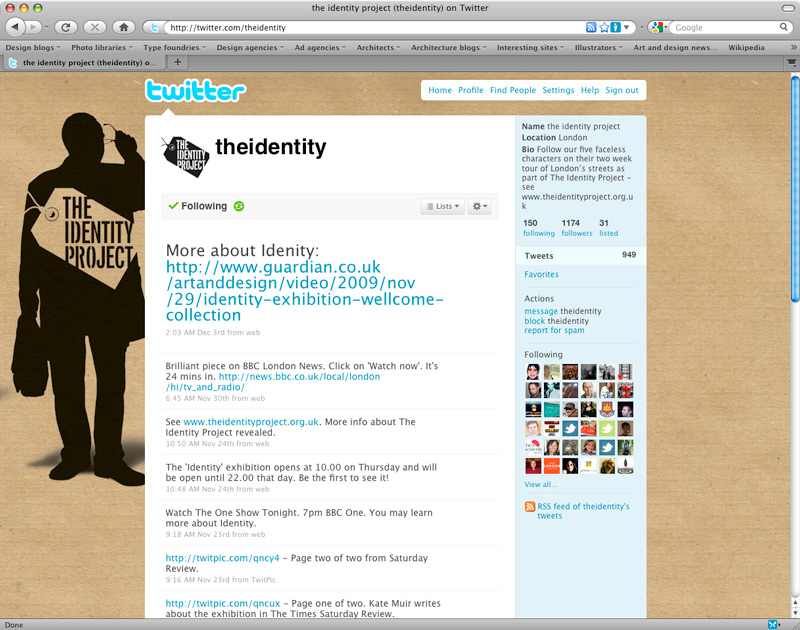 All media activity directed people to an enigmatic website with clues about the involvement of Wellcome Collection, and their exhibition. The site encouraged sign-ups to their mailing lists, to great success – a 50% conversion rate of visitors to sign-ups.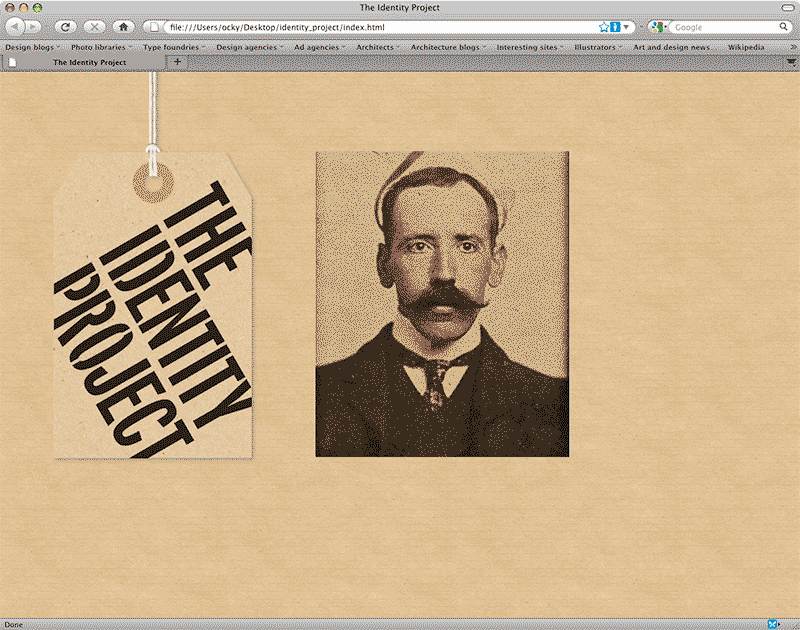 As the initial 'teaser' campaign came to an end, we redirected the website to the events pages of the Wellcome Collection website, and we moved to a more traditional marketing campaign, promoting the venue's major new exhibition – Identity: 8 Rooms, 9 Lives.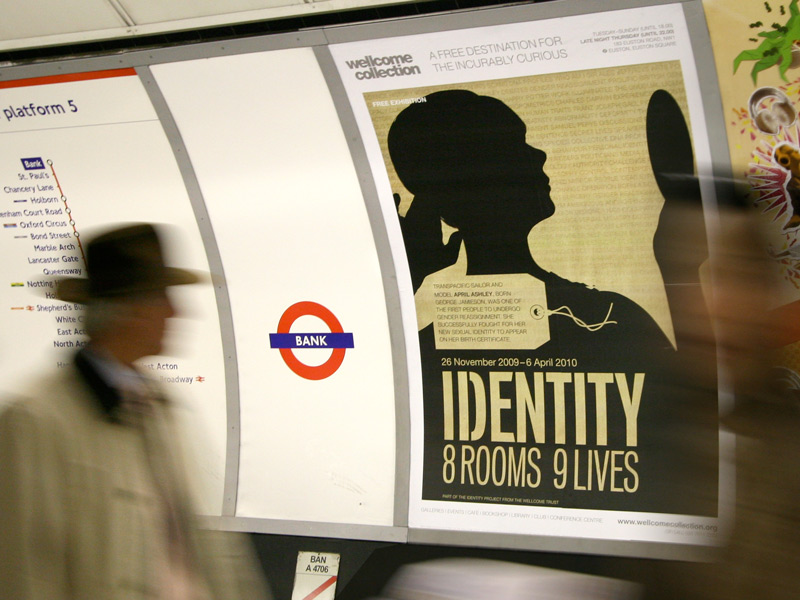 We continued  using the same visual language, of silhouettes, manilla and luggage tags, to describe the stories behind the occupants of the 8 rooms, and their complex lives.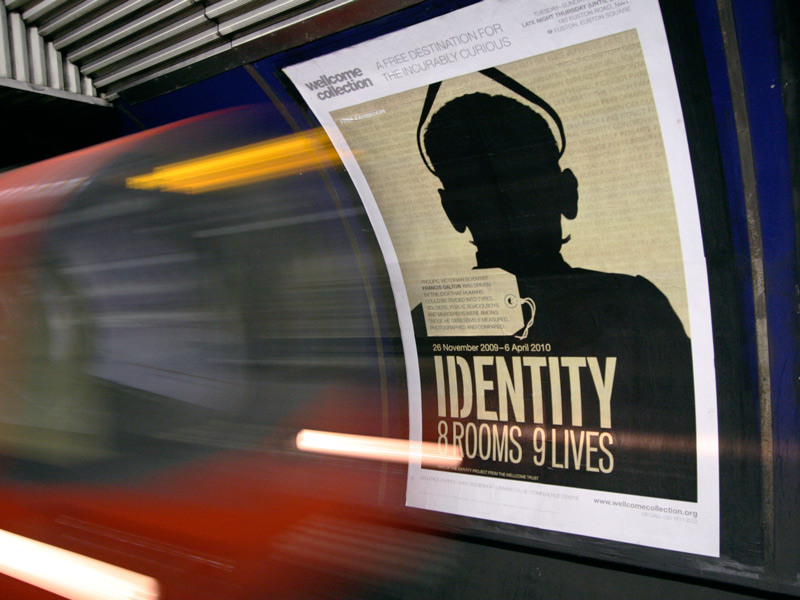 As the exhibition opened, we worked with Wellcome's in-house design team, the campaign also featured on a range of leaflets and other publicity materials. And, as The Identity Project grew and evolved, the campaign was picked up and used by stakeholders and partners across the UK.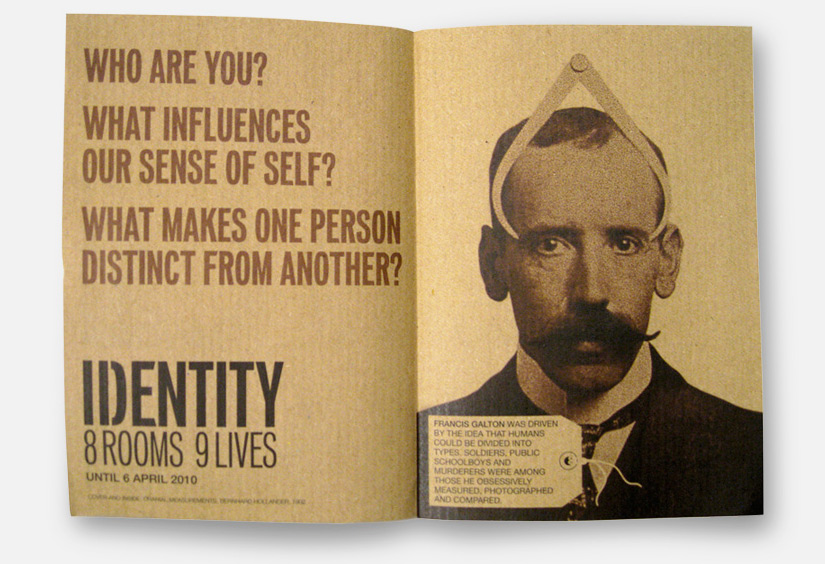 Identity was one of my favourite projects since starting Cog; it was wonderful to work with a client (Rachel Collins at Wellcome Collection) who was prepared to run with an idea and take a chance with some unconventional marketing. We had a great time making it happen, and it helped to firmly establish Wellcome Collection as one of London's most interesting cultural venues.