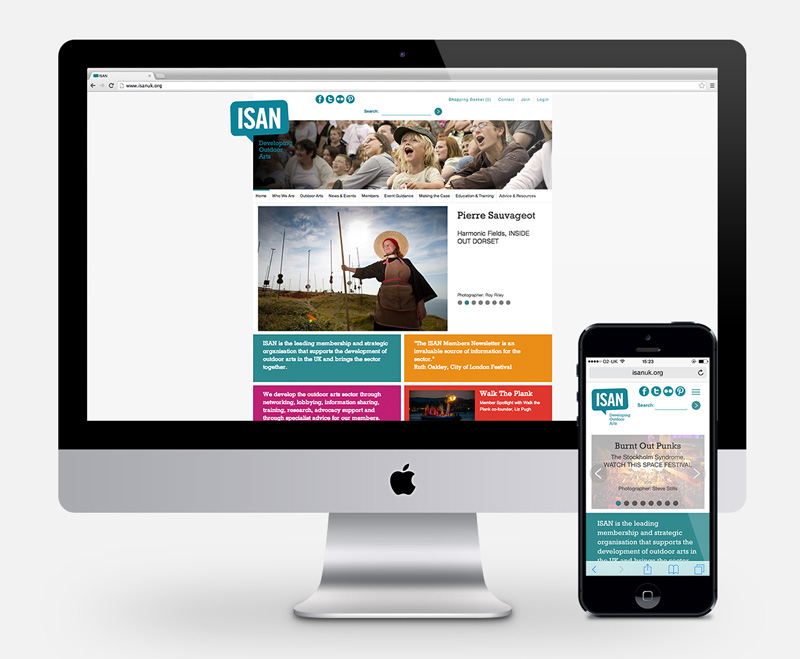 For anyone planning an outdoor art event in the UK, they are the first place to go to ask for advice, support and resources.
We worked for ISAN to refresh their identity and build a new responsive website.
We designed a custom built WordPress theme that showcases their beautiful photographs and includes an online shop and resourses section. Most importantly, all members have a profile on the website, and can manage and update these with images and events, raising their profile and the profile of their events.
Visit: www.isanuk.org