Profile is a key publication within the University. The pocket-sized A6 format makes it an ideal 'calling-card', given to most visitors, and it's a key reference tool for academics, support staff and students.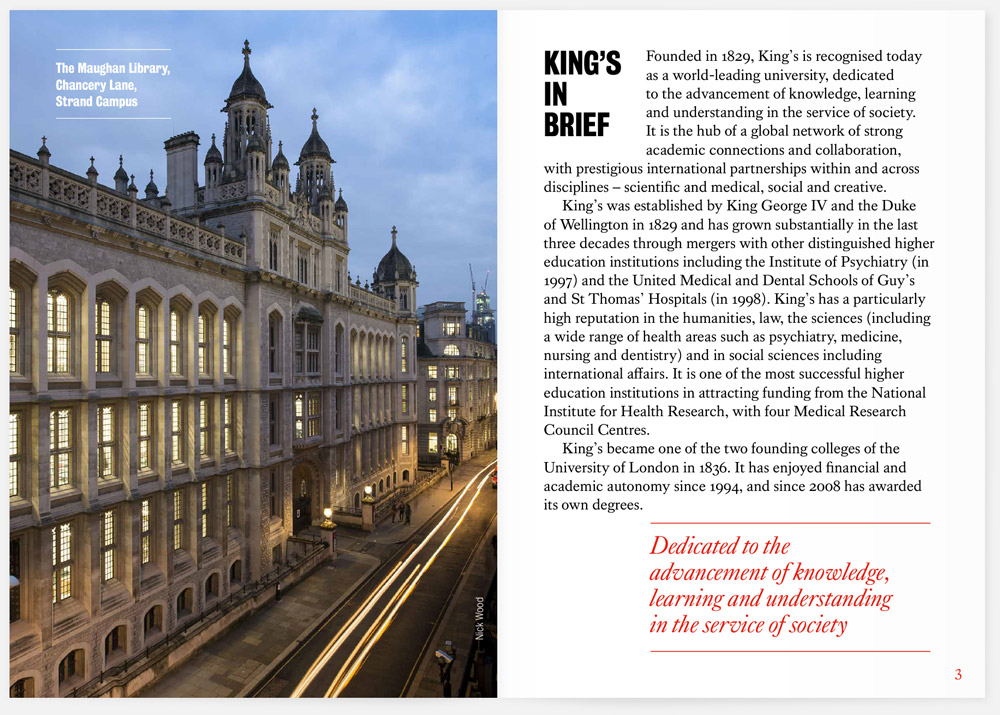 You were perceptive and respectful, listening to us closely and then making beautifully judged design sense of our needs… lovely typography, neatly clever infographics, a great new fold for the cover and appropriately bulky stock to keep the tactile experience up to scratch
The booklet is an 'institution', designed in-house for as long as anyone can remember, with minor tweaks introduced each year. We wanted to leap that design forward and make the information clearer and more accessible, without losing the charm of the booklet.
We worked hard with our client to craft their content and allow consistent typographic hierarchy throughout, allowing readers to flick through and pick out the key detail. Pull-quotes and key messages are highlighted in the distinctive red to give the prominence and add a varied pace to the pages.
It was particularly important to represent all of King's: diversity of people, across the campuses, across history and into the future, whilst keeping the pages light and readable. We sourced imagery from King's College London's online image archive to balance imagery throughout, choosing large single images that conveyed broad meaning rather than many small images.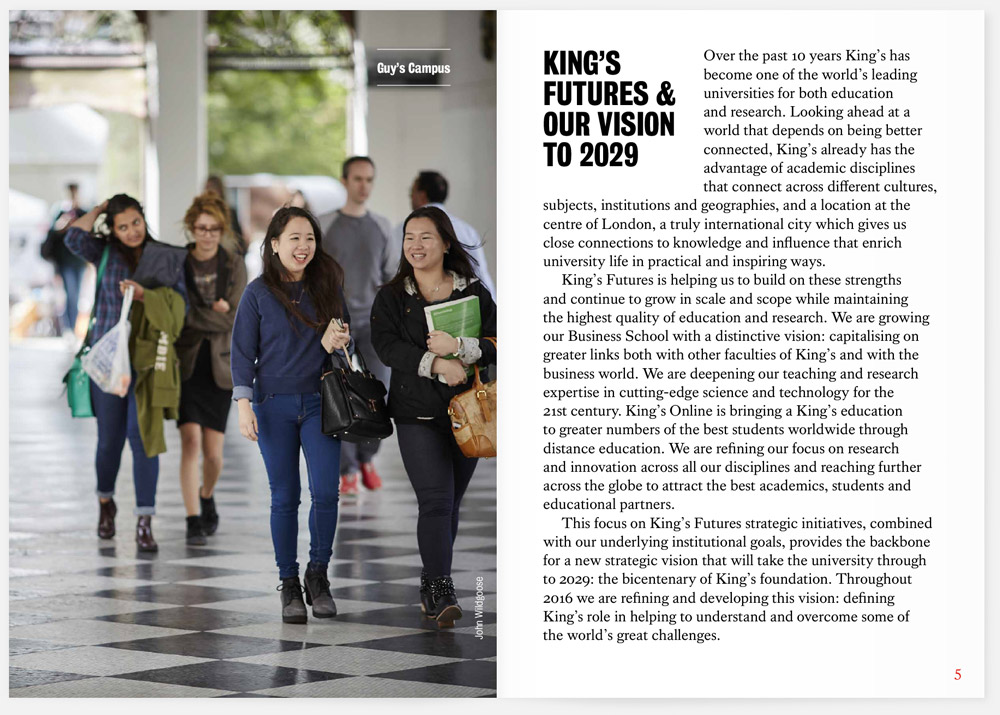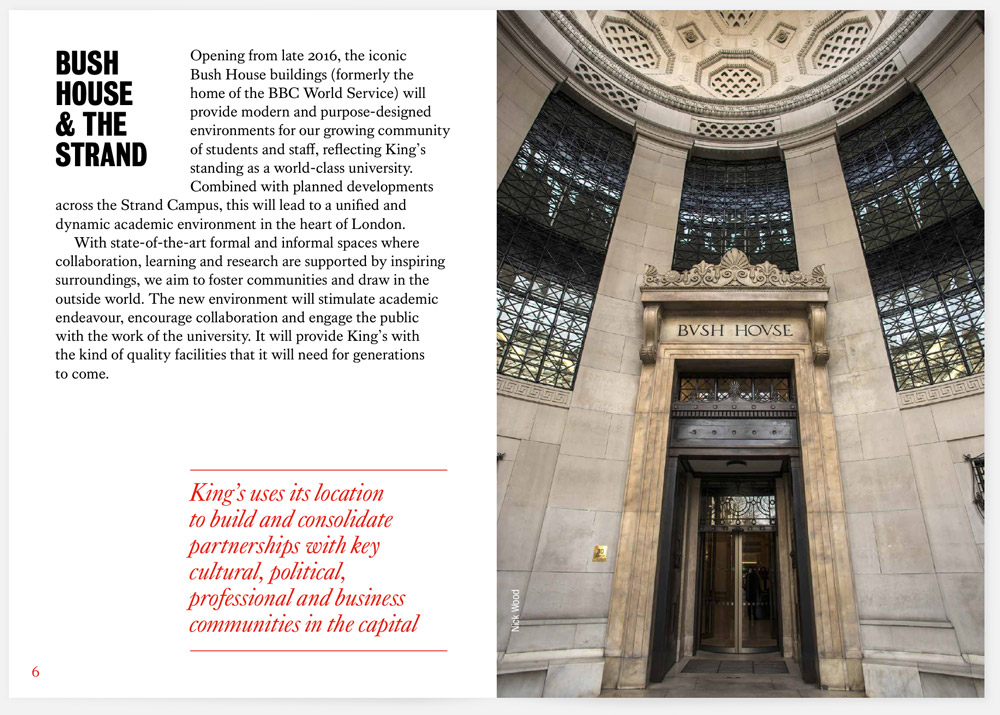 Working closely with our clients we were able to distil their complex data down to clear, simple tables and charts. Adding a background colour made the pages distinct and gave a lift to the palette of sophisticated bright colours.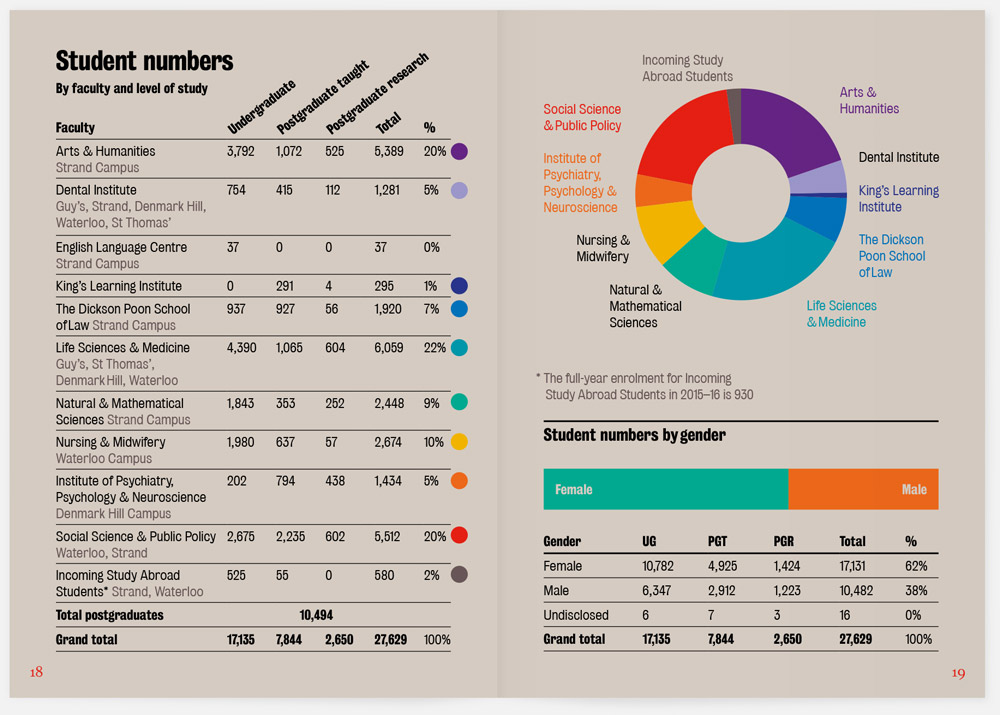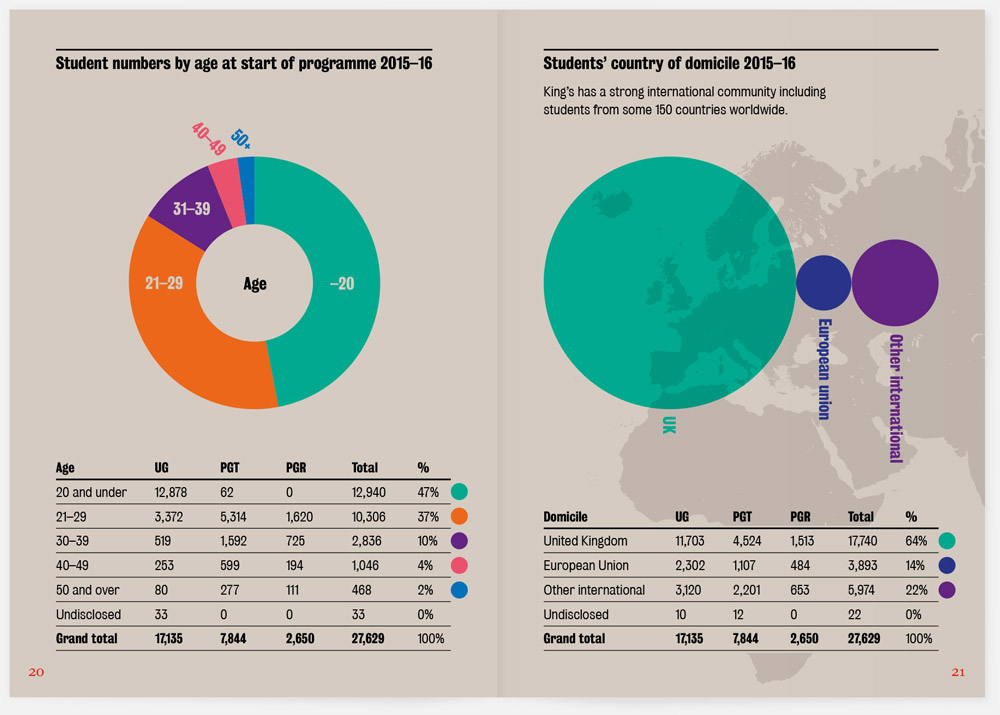 Production values had always been high but were not in line with King's new full-colour brand. We knew that we'd have to find creative ways to achieve similar levels of finish (with metallic foiled cover) and printed numbers within the fixed budget. We proposed various solutions and worked with the print suppliers to get these under-budget.
For King's College London their unique London location is hugely important, particularly when communicating with a broad audience, so we were keen to push that message to the fore. We introduced 'throw-out' covers, allowing us to focus on campus locations with panoramic photography at the front and a large location map at the back.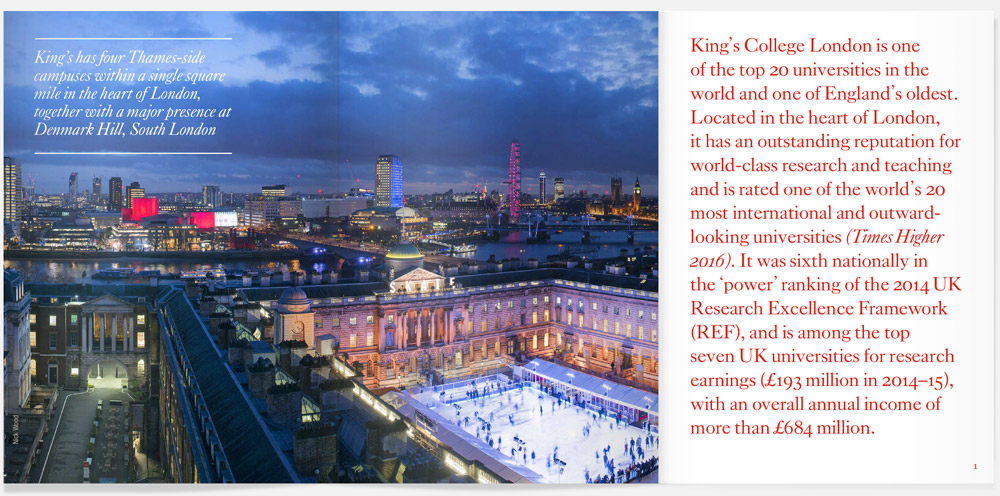 The booklet has proved to be hugely popular with requests for copies being made from throughout the University and across its many faculties.