The website is built with Expression Engine as the CMS. The design uses their graphically bold and contemporary LADA brand identity. Full width slideshows and video emphasise a visual and immersive browsing experience, reflecting the dynamic nature of the organisation's work.
This new websites marks a significant development for our organisation. In addition to all the usual information, the site contains a library catalogue and gives us provision to feature video.
The site upholds LADA's mission of supporting artists by providing access to opportunities and resources. It includes their searchable online catalogue and archives, previously unavailable outside of the organisations premises. LADA will keep adding records to this catalogue until all of their 5,000 study room items are available to browse online. A blog is included to encourage the development of critical discourses in Live Art as well as to publicise information about performances, events and publications in the UK and internationally.
A second site smaller was also developed for Live Art UK, a member organisation which specifically networks UK based artists working in Live Art.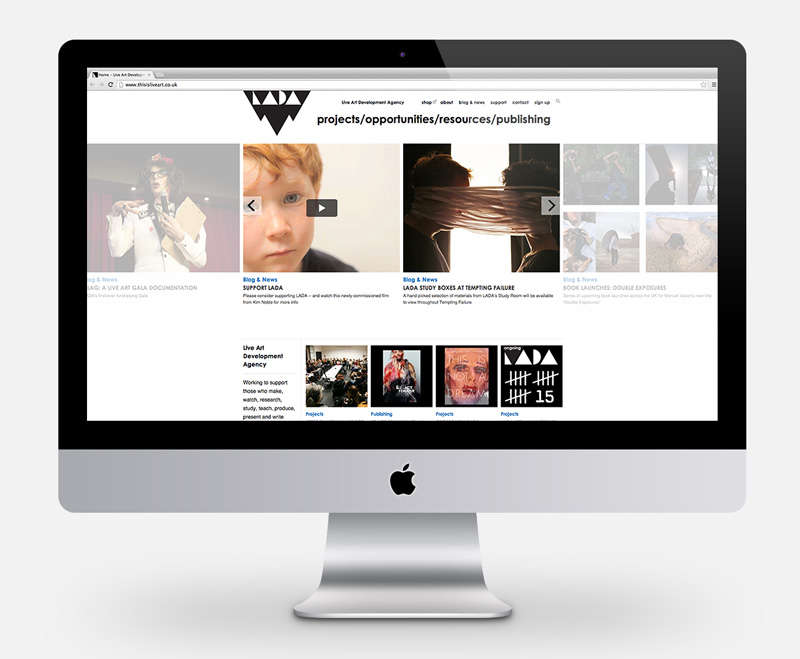 Visit: www.thisisliveart.co.uk