The London Film Festival is a fixture in my calendar. Well, in truth my partner fixes it in our calendar. Tackling the festival's complex matrix of timings and locations requires research, planning, and a fair amount of stamina. She's brilliant at it all. This year she wrote me a sticky-note, each morning to remind me what we'd chosen to see.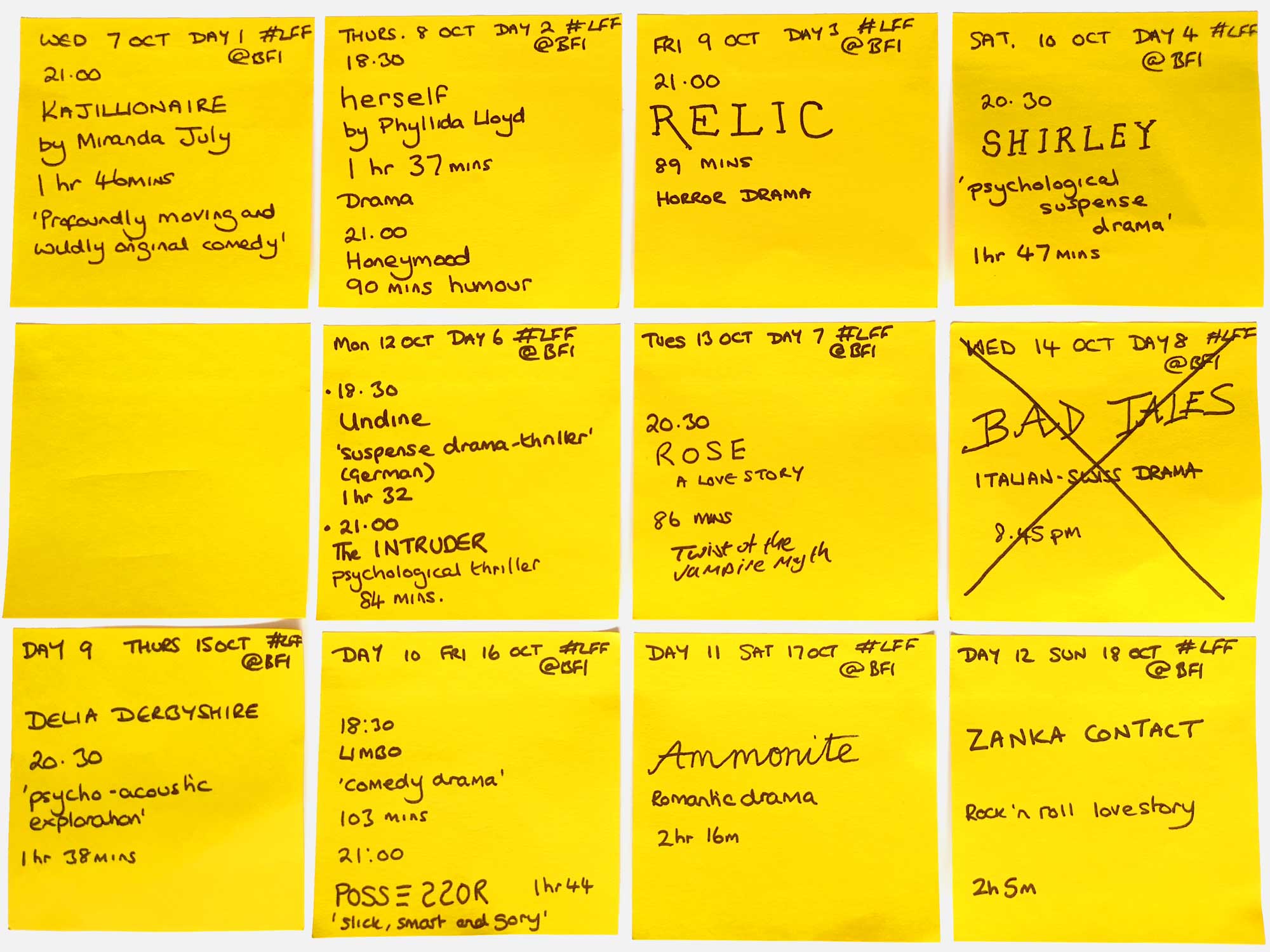 We of course knew things were going to be different this year. The Covid pandemic would rule out the red-carpet premieres and the excitement of seeing the 'stars'; almost everything was online, via the excellently revamped BFI Player.
It would also (I hoped) be less physically demanding; I wouldn't need to run from Charing Cross to Leicester Square, and fight through the crowds to get to the 6:15pm screenings. I wouldn't return home at gone midnight, having eaten only a Snickers for dinner for days on end. In fact, I'd get to watch almost all of the films from my sofa.
The online set-up was great. Very slick. Some films had a brief window (30 mins) in which you had to press 'play'. Others had a 72hr watching window. It added to the sense of urgency and excitement, and having a little flexibility really helped in our planning and spreadsheeting.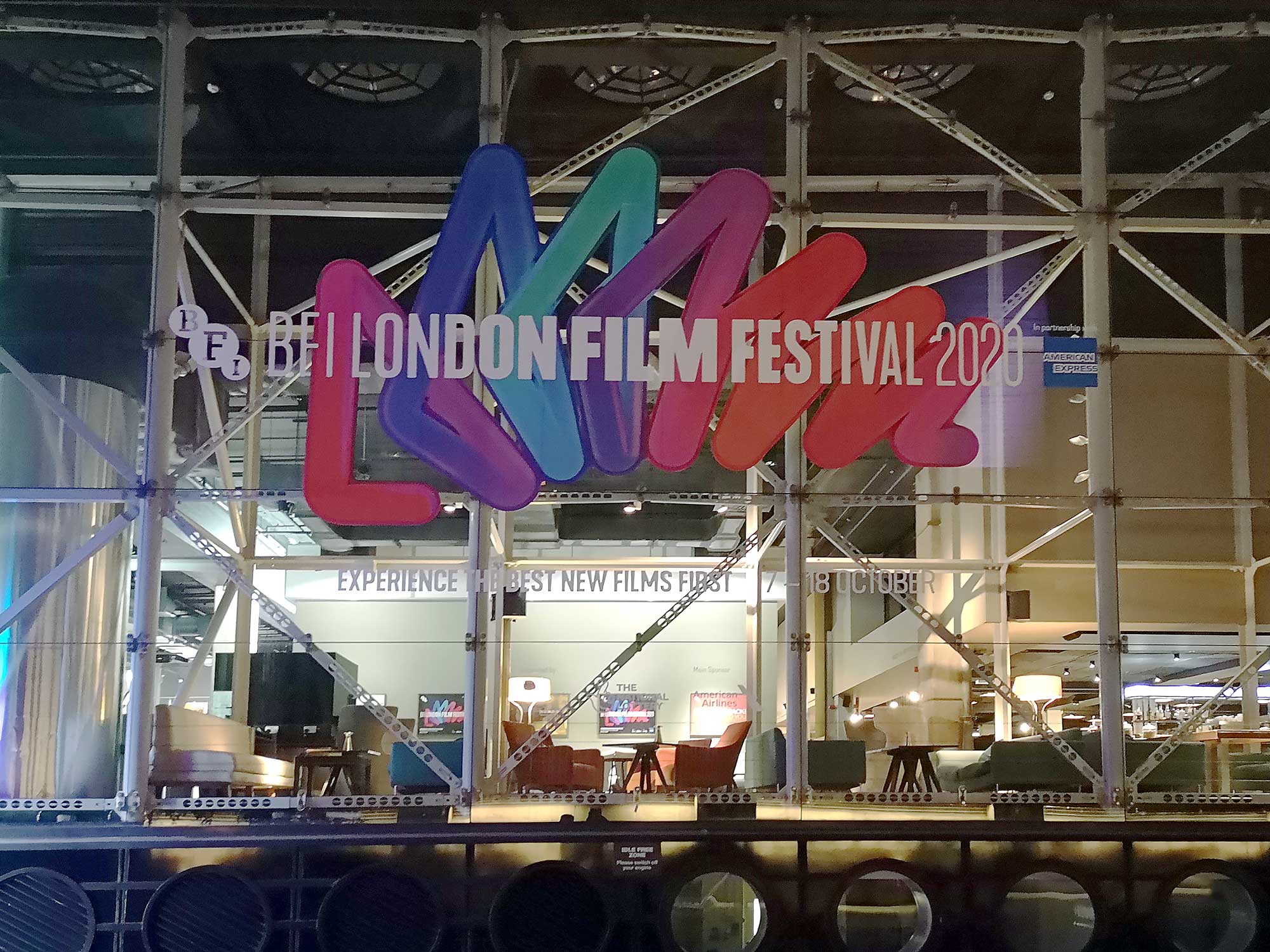 We did get to see the closing film, Ammonite, in a screen at the BFI. In fact the social distancing was so serious, and tickets were so difficult to get, that we ended up in different screens, watching the same film at the same time.
There were three other notable changes to this year's programme (or at least our selection):
The majority of films were by female directors; it's great to see how the industry has changed so much in recent years.
There were plenty of female protagonists; all but one of our selection had a strong female lead or co-lead, and the other one featured the wonderful Sidse Babett Knudsen.
The majority of the films were short; Ammonite and Zanka Contact were the longest (2hrs and 2hrs 5mins respectively, both male directors, coincidentally); and that was a big change to last year's The Irishman (3hrs 29mins) and Uncut Gems (2hrs 15mins but felt interminably longer).
Maybe it's just me but I find that the format of watching lots of films means I easily forget some of them, even the ones I really like. To jog my failing memory I usually write a short review of each. That's one thing that hasn't changed this year.

Day 1
Kajillionaire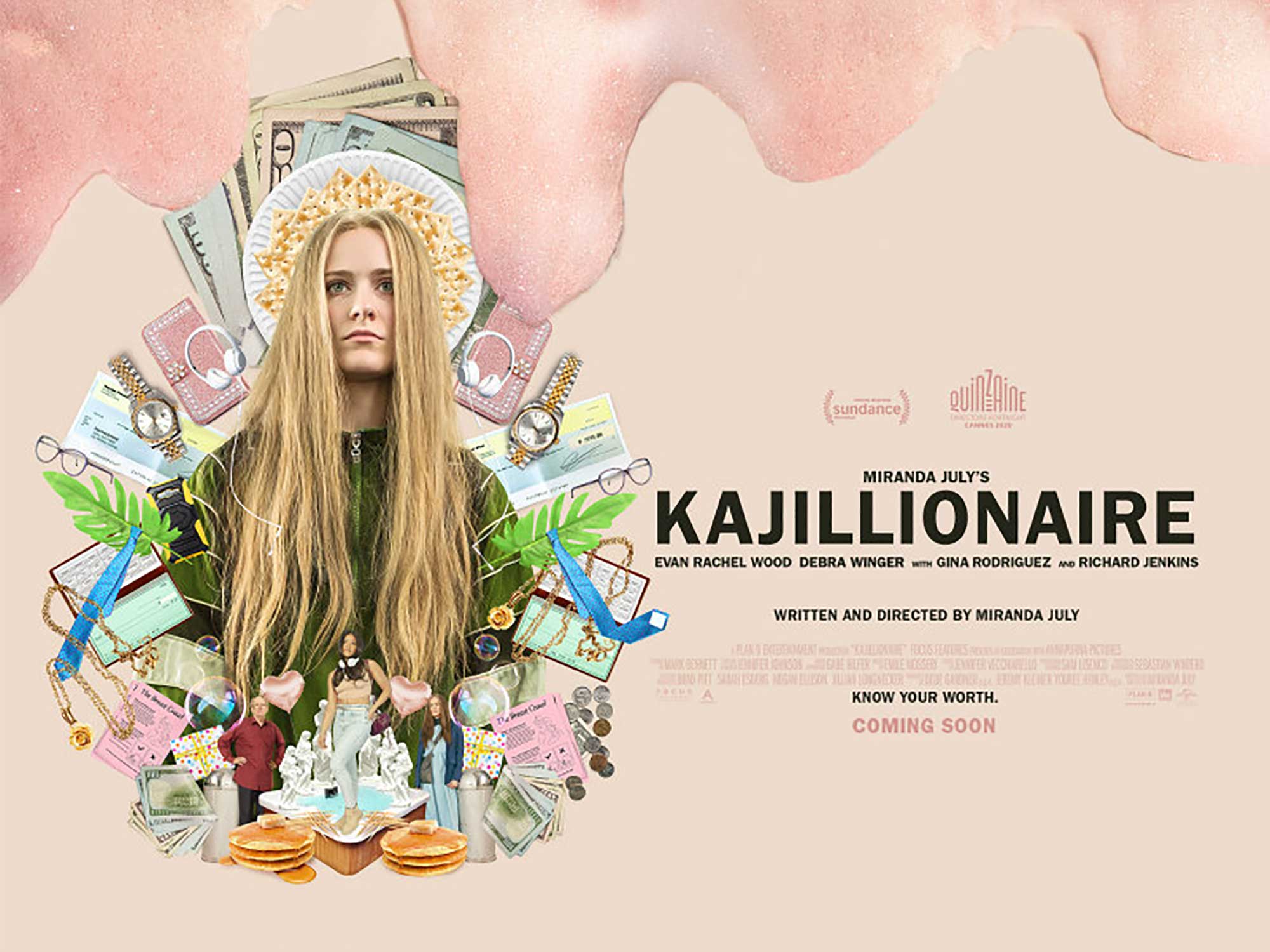 Dir. Miranda July / 106mins
'Quirky' would be a good one-word review of Kajillionaire. But it deserves many more words.
Evan Rachel Wood brilliantly plays Old Dolio, the daughter of low level con-artists. The film opens with what feels like contemporary dance as she contorts her way past the CCTV to enter a post office, and uses her long limbs to steal from adjoining PO boxes.
Her every movement is quirky, you could describe the family as dysfunctional but in their unique world the logic is impeccable. They live in the deserted office of what seems to be a foam factory; they set alarms to remind them of the daily chore of catching the overspilling foam in buckets; they've devised another movement-based routine to complete this insane and inexplicable task with maximum efficiency.
The family show no affection towards Old Dolio so she's out of her depth when a stranger Melanie (Gina Rodriguez) begins talking to her on a plane; it's a trip the family are taking as part of another out of proportion, pocket-change scam.
The ensuing relationship between the four characters is delightful and never predictable. In fact every character we meet is wonderfully unusual.
Perfectly-paced, charming, atmospheric, distant, enthralling, mesmerising are some of the other words I'd use to describe this very watchable film.

Day 2
Herself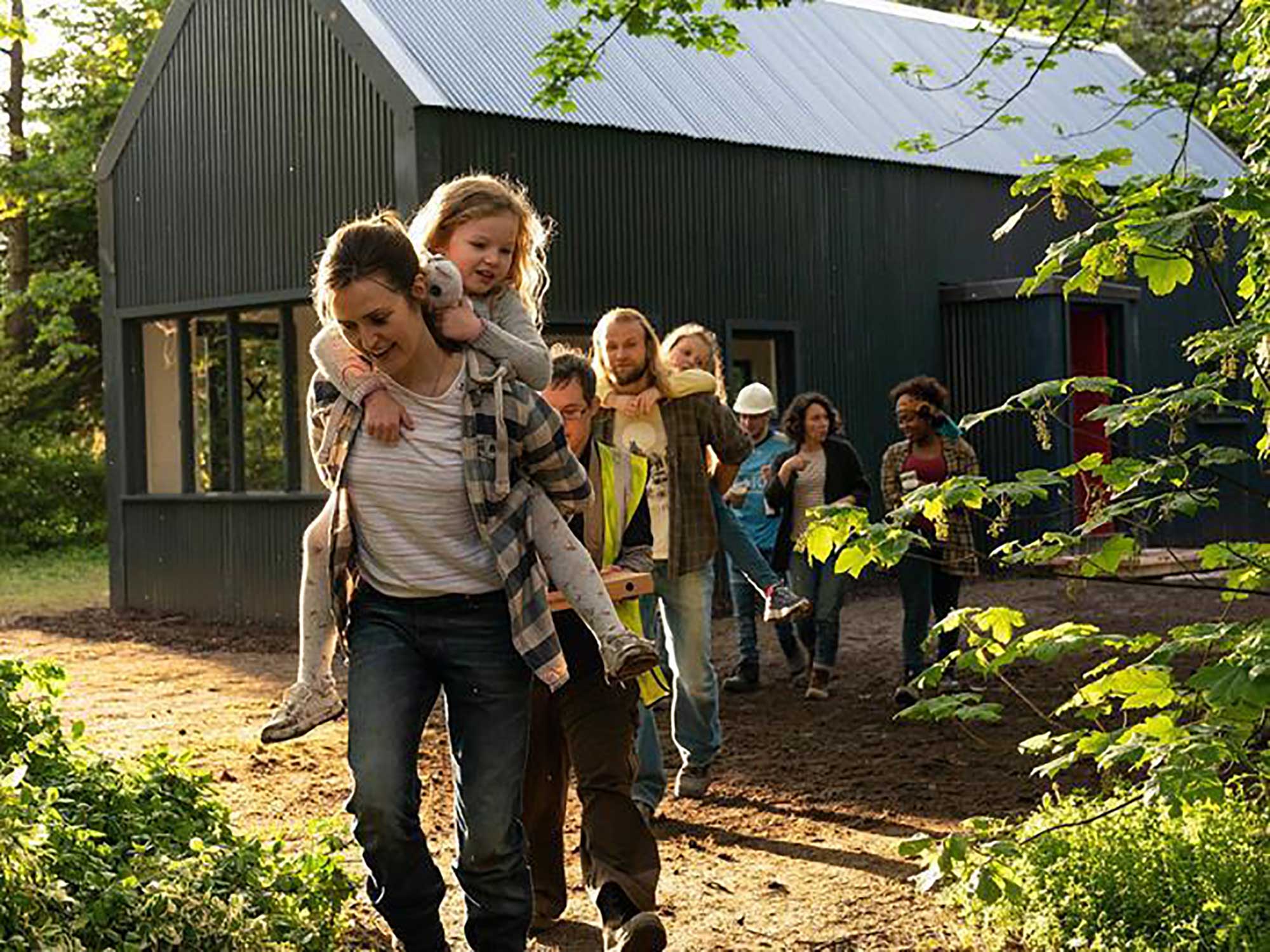 Dir. Phyllida Lloyd / 98 mins
Set near Dublin, we learn of the struggles of mum, Sandra as she tries to give a normal life to her young daughters. She has left an abusive relationship and is a long way down the waiting list for a decent home. The looming violent threat of her husband, balanced with her desire to do best by their children is writ large on Sandra's face, sensitively played by Clare Dunne who also co-wrote the script (with Malcolm Campbell).
When it's clear that she won't get a council house, Sandra forms her own plan, to build a modest home with the support of one of her employers, Peggy (Harriet Walter), for whom she works as a cleaner come carer.
At times the film is life-affirming, as friendships form and social barriers tumble. At other times the menace of violence, and the inhumanity of the state are almost too much to bear.
---
Honeymood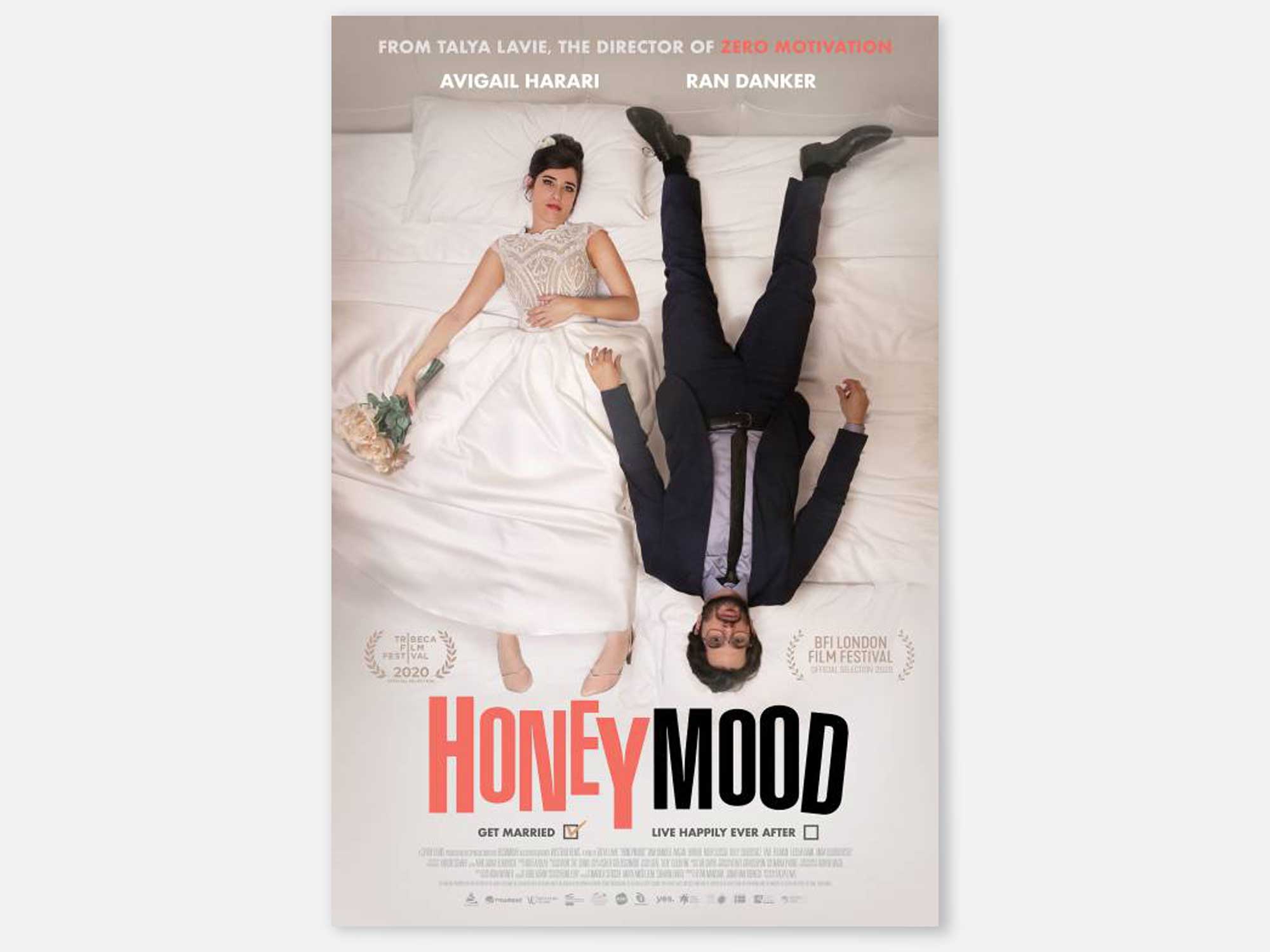 Dir. Talya Lavie / 90 mins
After the hard-hitting Herself I was ready for something light-hearted. I kind of found that in Honeymood but there was always something that kept this likeable drama from turning schmaltzy.
Newlyweds Eleanor (Avigail Harari) and Noam (Ran Danker) arrive in their lavish honeymoon suite and quickly get into a drunken fight. They'd promised they wouldn't spend the night opening presents but Eleanor wants to know what is in the envelope that Noam's ex-lover gave specifically to him.
They spend the rest of the night travelling the streets of Jerusalem, tracking down exes and running into relatives. Occasionally breaking into surreal encounters with strangers. The couple come to terms with who they really are rather than the superficial couple who married a few hours earlier.

Day 3
Relic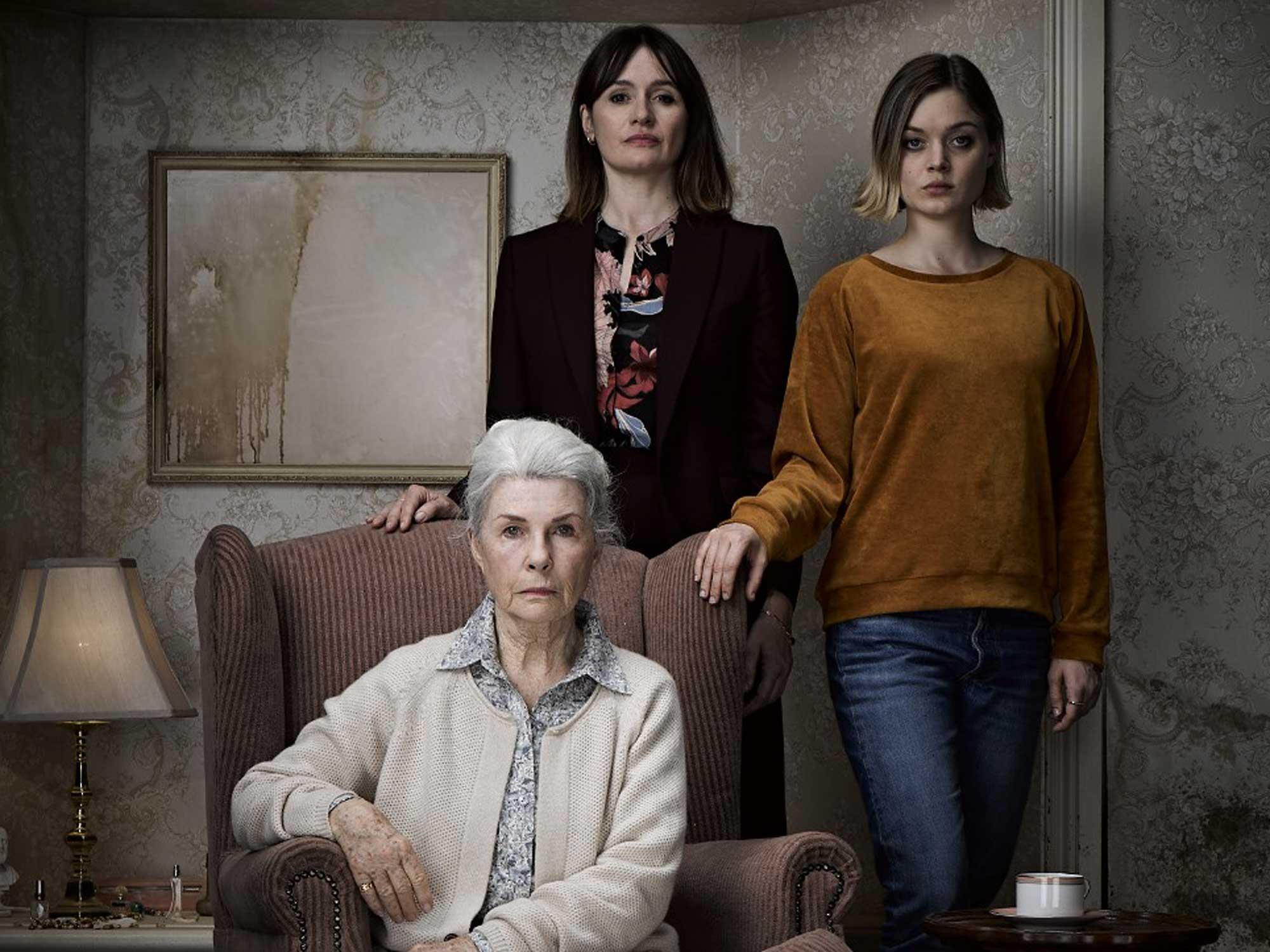 Dir. Natalie Erika James / 89 mins
Relic was billed as a horror. I'm not sure that's how I'd describe it. I'm not actually sure it knew what it was about as a film. Set in an overgrown Australia, Kay (Emily Mortimer) and her daughter Sam (Bella Heathcote) return to the family home to look for the family matriarch, who has vanished.
The cinematic lexicon is that of a horror film, the house is perpetually dark, decaying, fragmented, the shots are lingering, creepy, creaky. But when Edna (Robyn Nevin) turns up, she seems more confused than scared. Where has she been? There are no clear explanations, no simple emotions; just obfuscation and half-truths.
There's friction between each mother and daughter pairing. Sam thinks her mum has brought her own baggage and decides she will stay to care for the loving grandma she sees. But when grandma's mood snaps to anger and violence that dream is quickly shattered.
It felt like this was going to be a beautifully executed allegory for dementia. The old woman's sagging skin may be the stuff of The Shining but that's all in our heads; it's the fear of ageing that provides the terror.
And just as I thought how fantastically simple that idea had been, the story took a turn to the dark side. It got all horror-filmy and (to my mind) unnecessarily fantastical. It lost the simple plot.

Day 4
Shirley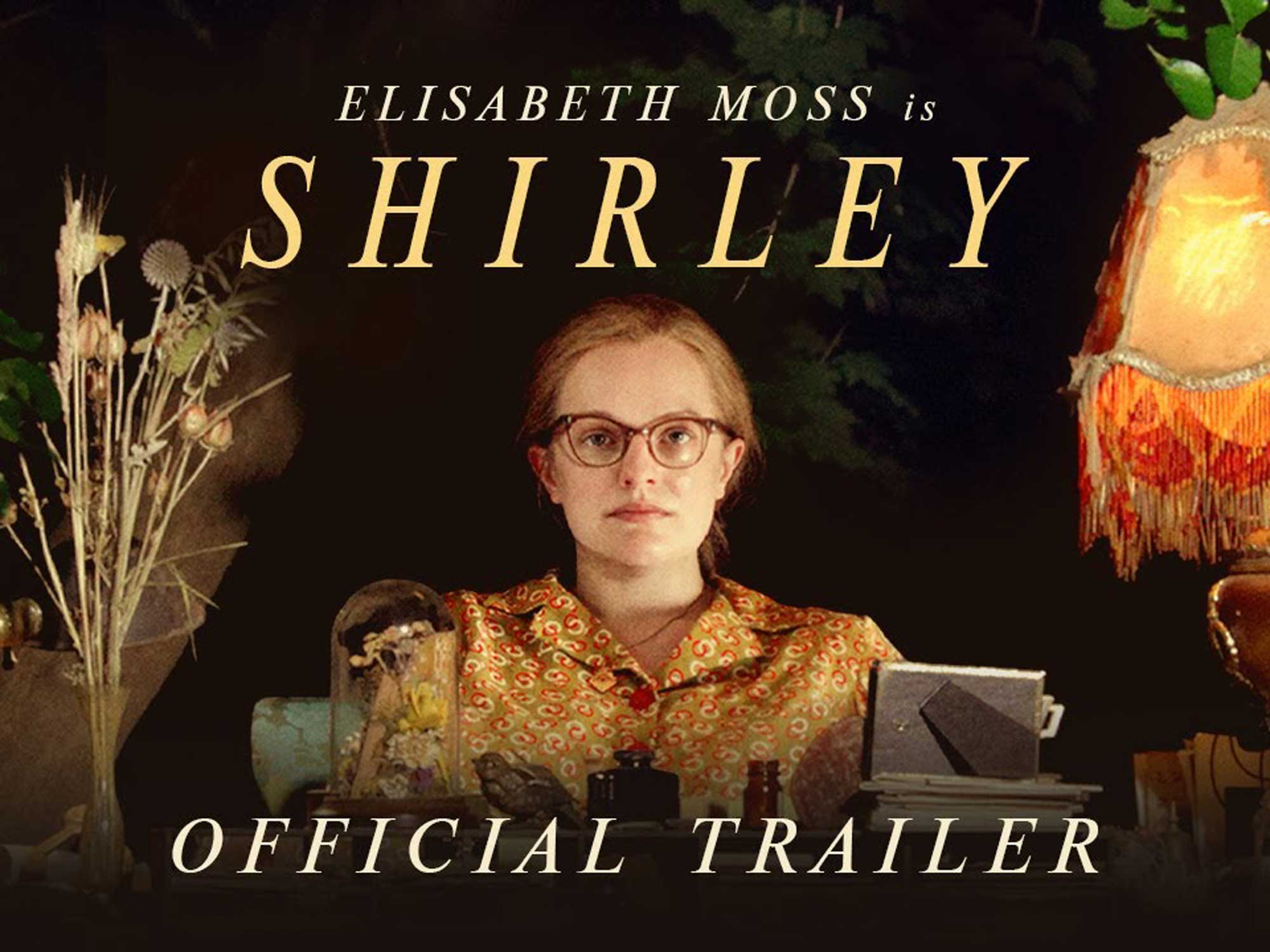 Dir. Josephine Decker / 107 mins
Rather than attempting to tell the life-story of Shirley Jackson, Decker's biopic captures her essence. Elisabeth Moss is superb as the thoroughly unlikeable title character.
Newly-weds Fred and Rose travel to the university where Fred is to teach, under the tutelage of Stanley Hyman (Michael Stuhlbarg). Stanley has invited the couple to stay with him and his wife while the young couple find their feet. But Shirley is no hostess, she is depressed, often bed-ridden, and not writing. Rose is persuaded to stay and look after the house (and the writer) while the men go to work.
As Shirley emerges and begins writing again (spurred on by her apparent affection for Rose), her husband becomes increasing jealous of her greater talent; it becomes clear that this professional rivalry, his sexual promiscuity and their shared love of cruelty towards others, fuels their relationship.
It's an atmospheric film, cleverly directed from an outsider's perspective. I don't know who its audience is likely to be but those who find it will enjoy it.

Day 5
Saint Maud (part of LFF '19)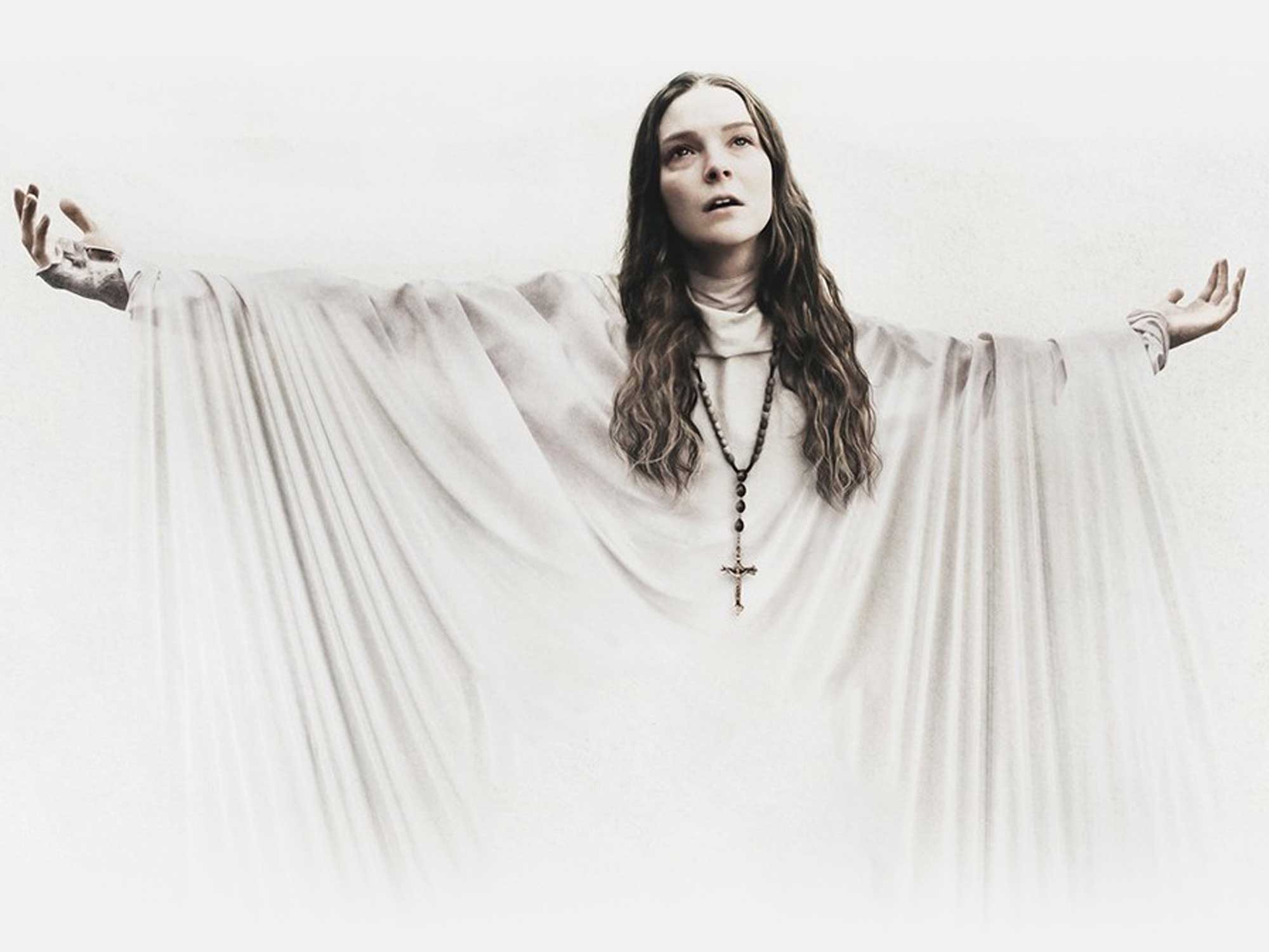 Dir. Rose Glass / 83 mins
Day 5 was a Sunday. We didn't actually have any films scheduled to watch from the sofa. So, we drove to the cinema to see a film that was shown at last year's London Film Festival.
Maud is a nurse who is dealing with a trauma that meant she had to leave her hospital based job (we never find out what). Now she is working for an agency, looking after terminal patients in their homes. Jennifer Ehle plays her patient, Amanda, a cantankerous, once celebrated dancer, living her dying days in a gothic-looking hill-house.
Commended by the voice of God, we watch as Maud (Morfydd Clark) shuns her previously slovenly life, cleans up her act and turns to redemption: "To save a soul, that's quite something."
This is a true tale of understated horror, with moments of supernatural shock and awe.

Day 6
Undine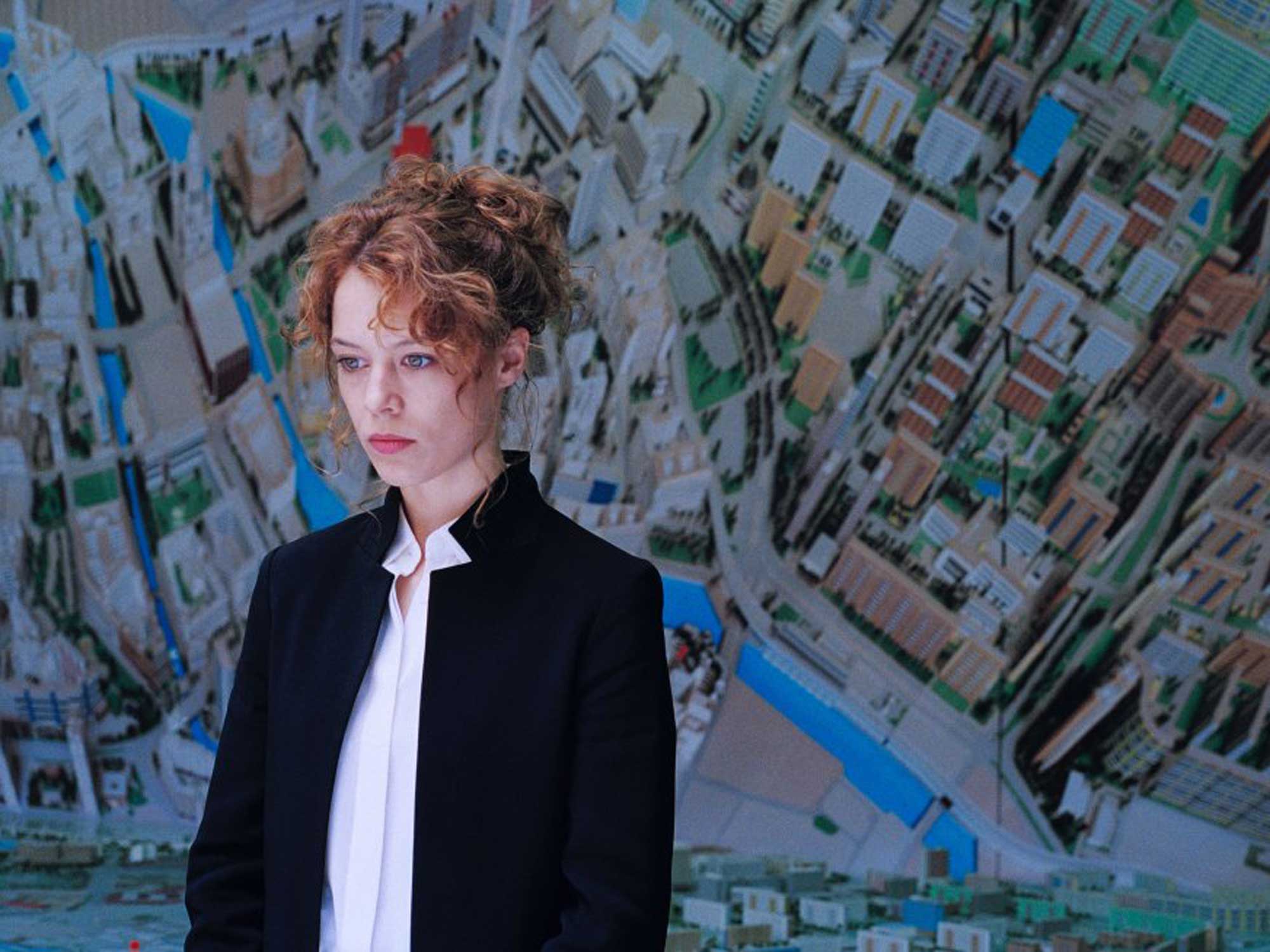 Dir. Christian Petzold / 90 mins
Undine (Paula Beer) works as an historian, teaching visiting dignitaries about the architectural history of Berlin. We first meet her as she threatens a lover "If you leave me, I'll have to kill you". It's a threat, conveyed as cold fact.
He does abandon her but almost immediately she is pursued by Christoph (Franz Rogowski) who has become obsessed by her. The two literally fall for each other when a fish tank explodes and knocks them off their feet.
Christoph is a diver, working on maintenance at reservoirs. The two dive together and discover her name, deep beneath the water, on bricks that form part of the history that she has previously been lecturing about.
This German language film is apparently inspired by the legend of Undine, a water sprite who (like Disney's Ariel) takes human form when finding true love. She is returned to her past form if her lover is unfaithful (although I doubt that will feature in The Little Mermaid's follow-up).
It was a stylishly made film and the characters were interestingly ambiguous. I suppose I wonder if it is a tale worth telling.
---
The Intruder / El Prófugo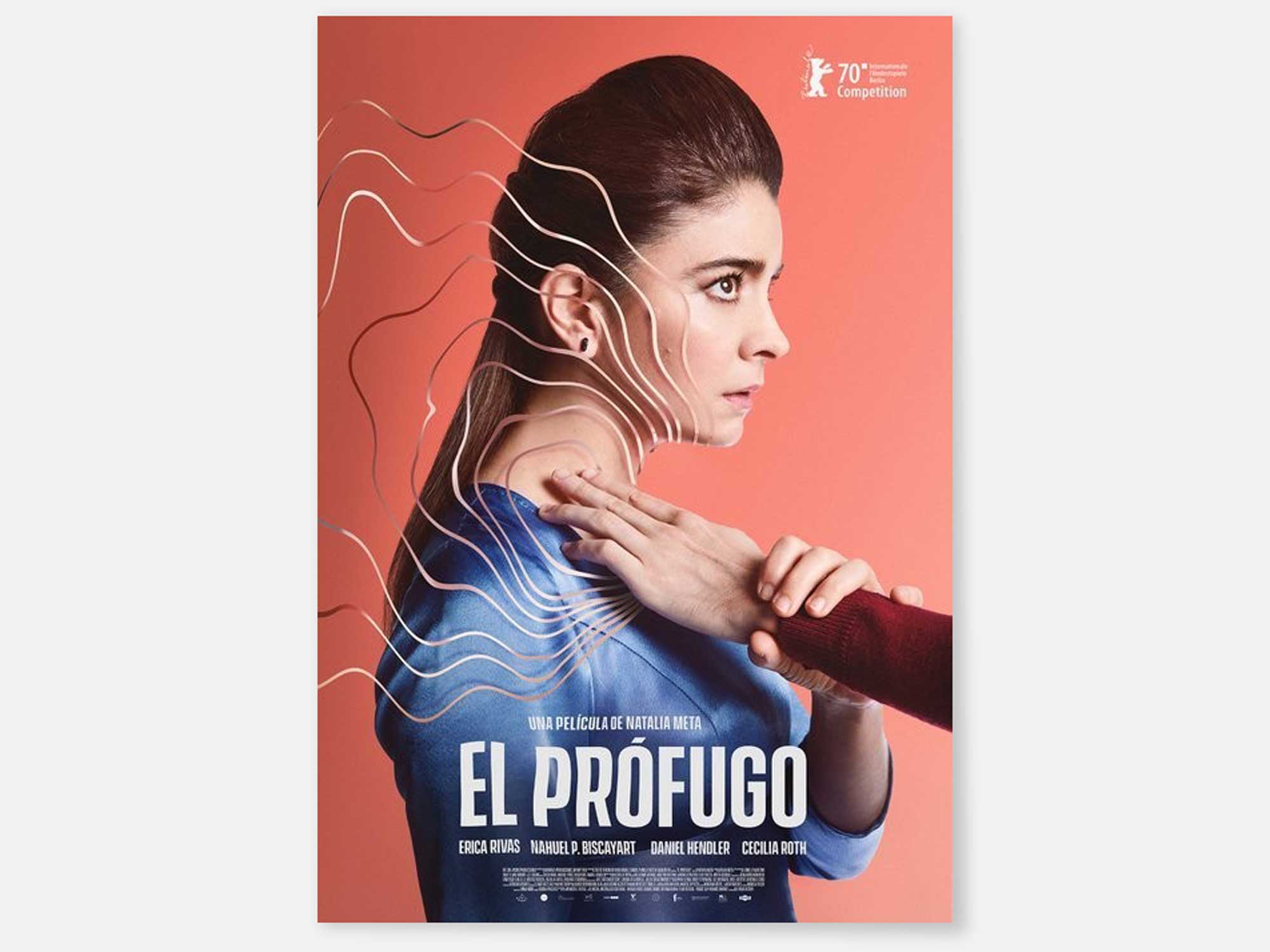 Dir. Natalia Meta / 84 mins
In this Argentinian film Inés (Erica Rivas) is a dubbing artist, providing the Spanish language soundtracks to Asian horror films.
A disastrous holiday trip, with a pushy partner ends in tragedy, and Inés's world begins to unravel. In the recording studio, the microphones are picking up extra sounds, and at home her estranged mother has unexpectedly appeared. And, as she takes to the stage with a professional choir, her voice seems to have a life of its own.
The story dips in and out of reality, with characters who may or may not exist outside the mind of Inés.
It's always interesting to encounter stories told from the perspectives of other cultures. In this one, I felt I'd lost a lot in the translation. But I did really enjoy it.

Day 7
Rose: A Love Story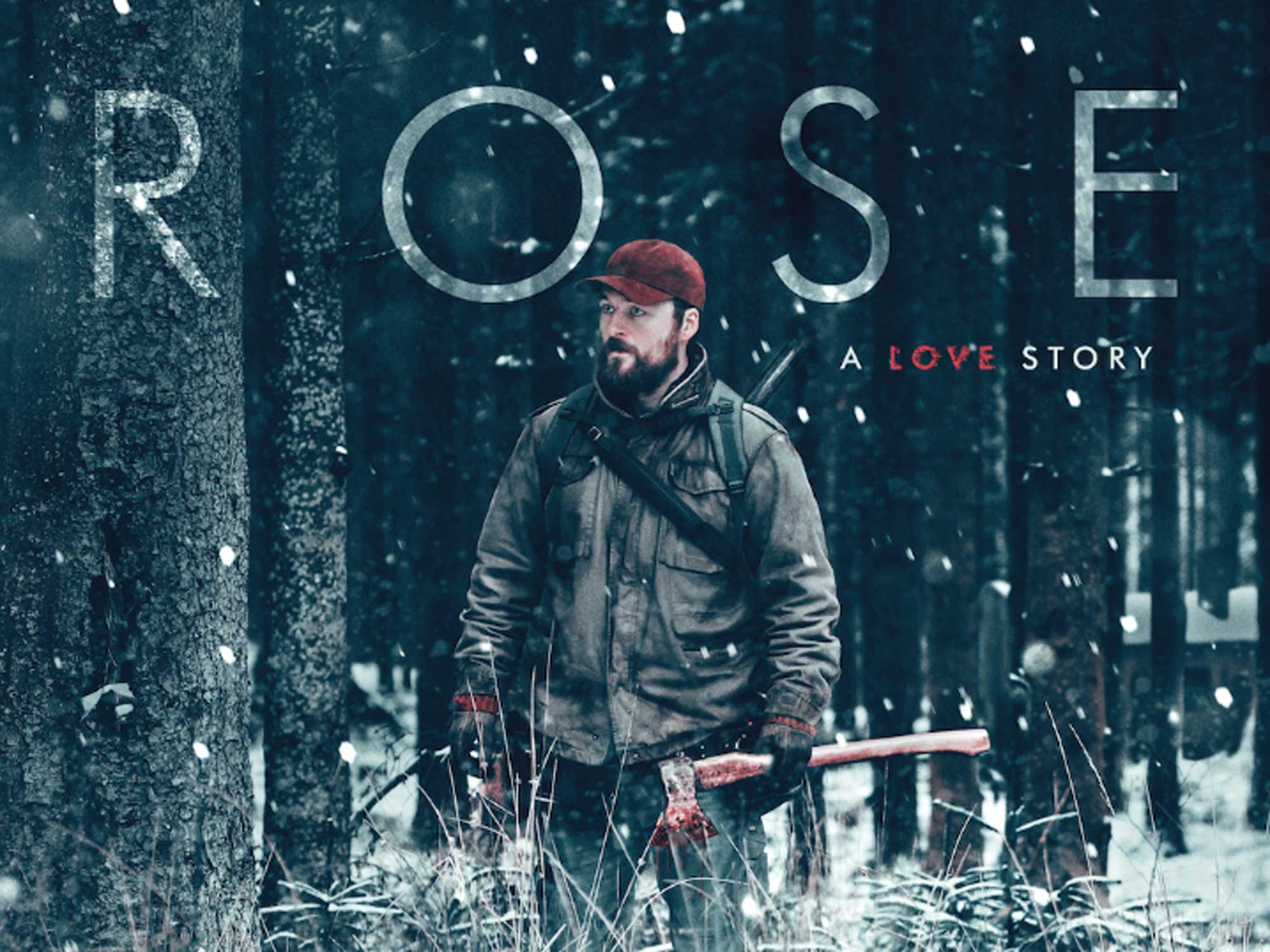 Dir. Jennifer Sheridan / 86 mins
I couldn't avoid seeing the write-ups of this film, including the film festival's synopsis; they all mentioned the word 'vampire'. That's a shame because I think I'd have got more out of at least the first half without that spoiler.
Rose (Sophie Rundle) and Sam (Matt Stokoe) live in a secluded house in the woods. Beyond the remoteness, there's something strange about the set-up. Sam gets up early, sets traps, checks the perimeter, fills the generator and returns by dusk. There are locks on both the inside and outside of the doors. They seem terrified of people getting in, but also of Rose getting out.
At first we're not sure if Sam is holding Rose captive but it's soon clear that they are a couple in love. He is devoted to her.
Perhaps inevitably their seclusion is shattered and an accident brings a visitor. And from there, the tragedy unfolds.
If it is a genre film then it's a unique one. Atmospheric and lovingly told.

Day 8
I missed day eight because I went to the theatre. The real life theatre with a stage and a live audience. Sorry cinema, I feel terrible for cheating on you but theatrical opportunities are rare at the moment.

Day 9
Delia Derbyshire the Myths and the Legendary Tapes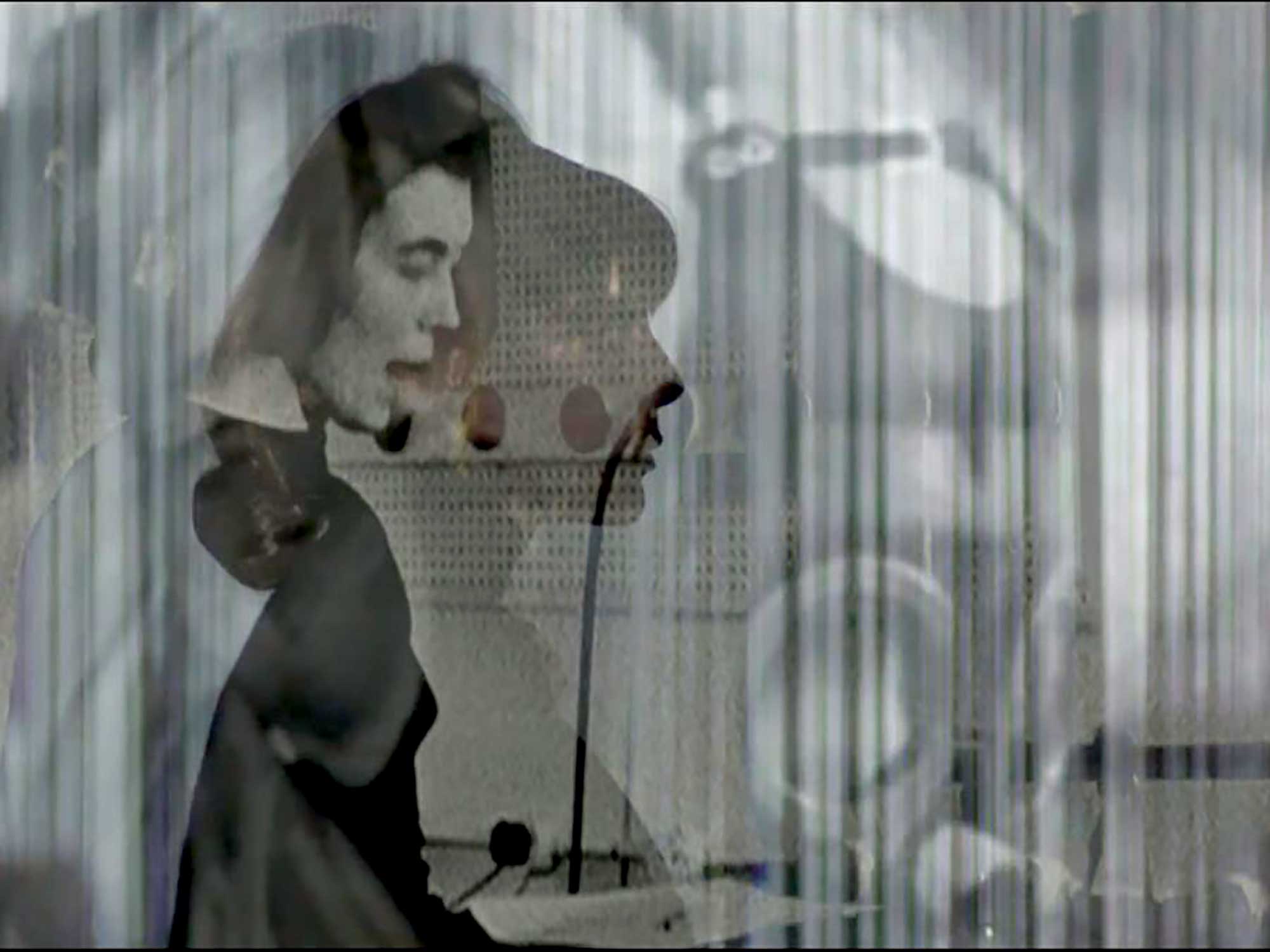 Dir. Caroline Catz / 98 mins
Written by Caroline Catz, Directed by Caroline Catz and starring Caroline Catz, one might think this was going to a single handed, single-minded, single track biopic. It was anything but.
I've seen this semi-documentary described as "an archeological dig into Derbyshire's resonant life". That's a perfect summary.
Derbyshire was a mathematician and acoustics student who graduated to find the patriarchal doors slammed in her face. She was having none of it and secured a placement in the BBC's radiophonic workshops, a kind of audio playground and experimental lab, specialising in the emerging world of electronic sound in the early 1960s. She famously put together the Dr Who theme tune for the 1963 launch.
This new world was thought so dangerous that people were only allowed to stay for a few months for fear of them being driven mad by the inaudible frequencies. Derbyshire spent her career there.
The story is told in layers (audio and visual), forming a tapestry of tales. Musician Cosey Fanni Tutti narrates her interconnected story, whilst remixing the audio. That is inter-spliced between found footage, fictional interviews and a straight retelling through drama. Throughout, the sound is phasing in and out, tinny at times, in your face and in your ears, echoing through history at others.
Personally I was less interested as the film became more about the narrative of Derbyshire's life. The acting of her descent into addictions and her dalliances with psychedelic music making felt a little too much like a BBC drama. But the stylised approach always maintained my interest.
I'm not sure I learned much new about her life, but I enjoyed this journey through it.

Day 10
Limbo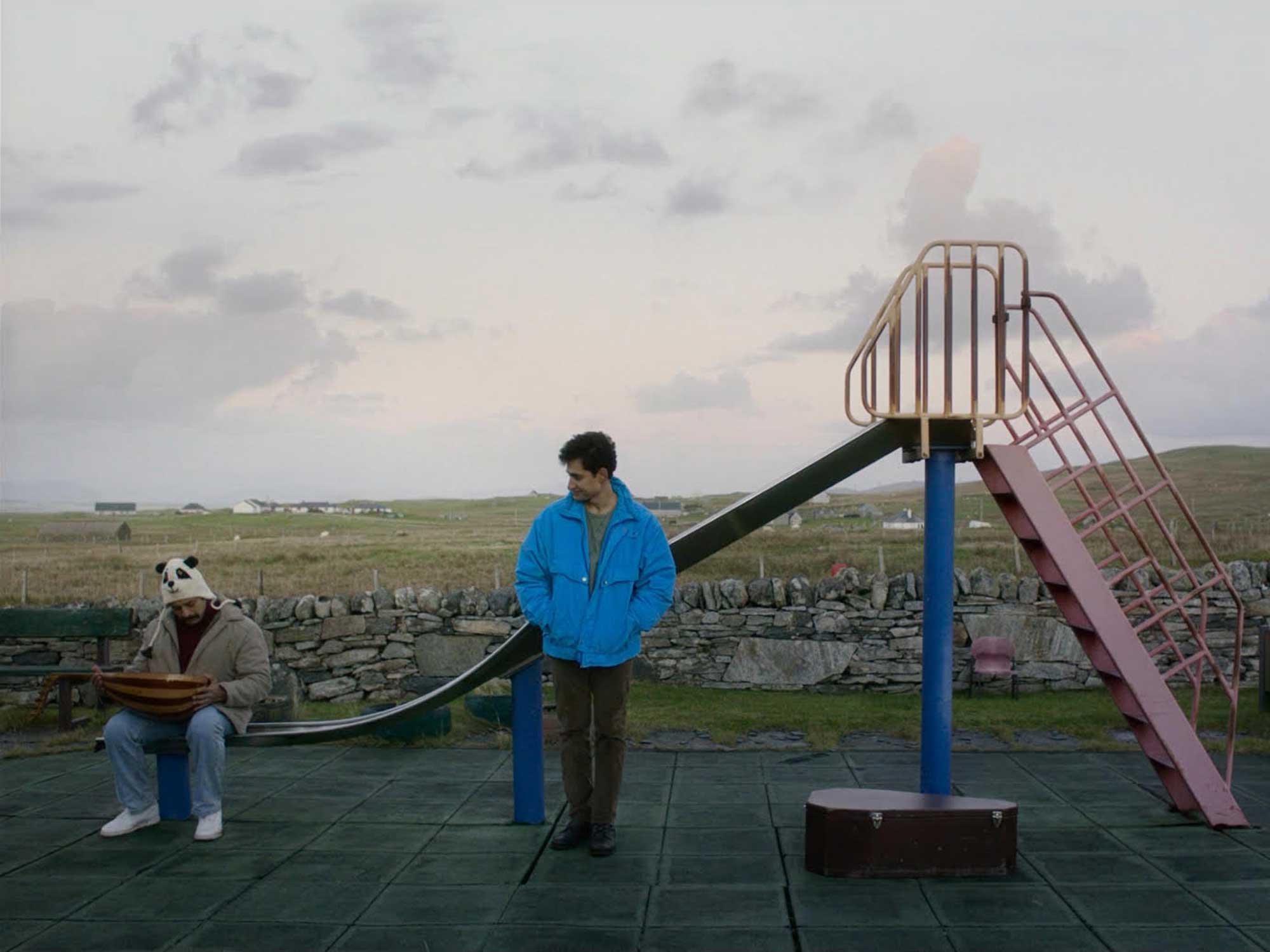 Dir. Ben Sharrock / 103 mins
On a remote Scottish island we meet Omar (Amir El-Masry) a Syrian asylum seeker. He's been housed, along with a rag-tag collection of other men, as they wait for their asylum claims to be processed.
There's comedy to be had from Helga (played by Borgen's Sidse Babett Knudsen) and Boris (Kenneth Collard). The two characters are charged with teaching the men about British values, in a village-hall style setting.
And there's deep tragedy in the seemingly blank expression of Omar, as he lets life wash over him, stuck in limbo, unable to work or carve out an existence, waiting for the decision that's beyond his control. We watch as he regularly trudges to the phone box to call his parents for updates from their refuge in Istanbul and hears about his brother who stayed to fight in Syria.
Omar carries an instrument case, containing an oud in almost every scene. We hear that he was once an emerging talent, and we frequently see him replay a happy video where his family came to cheer him on stage.
It's in the final scenes, where Omar plays at a local concert, that we see him truly smile. His face lights up as his fingers dance, and the screen changes aspect ratio to a broad panorama.
What could have been a bleak story is told sensitively and with lots of humour and pathos.
---
Possessor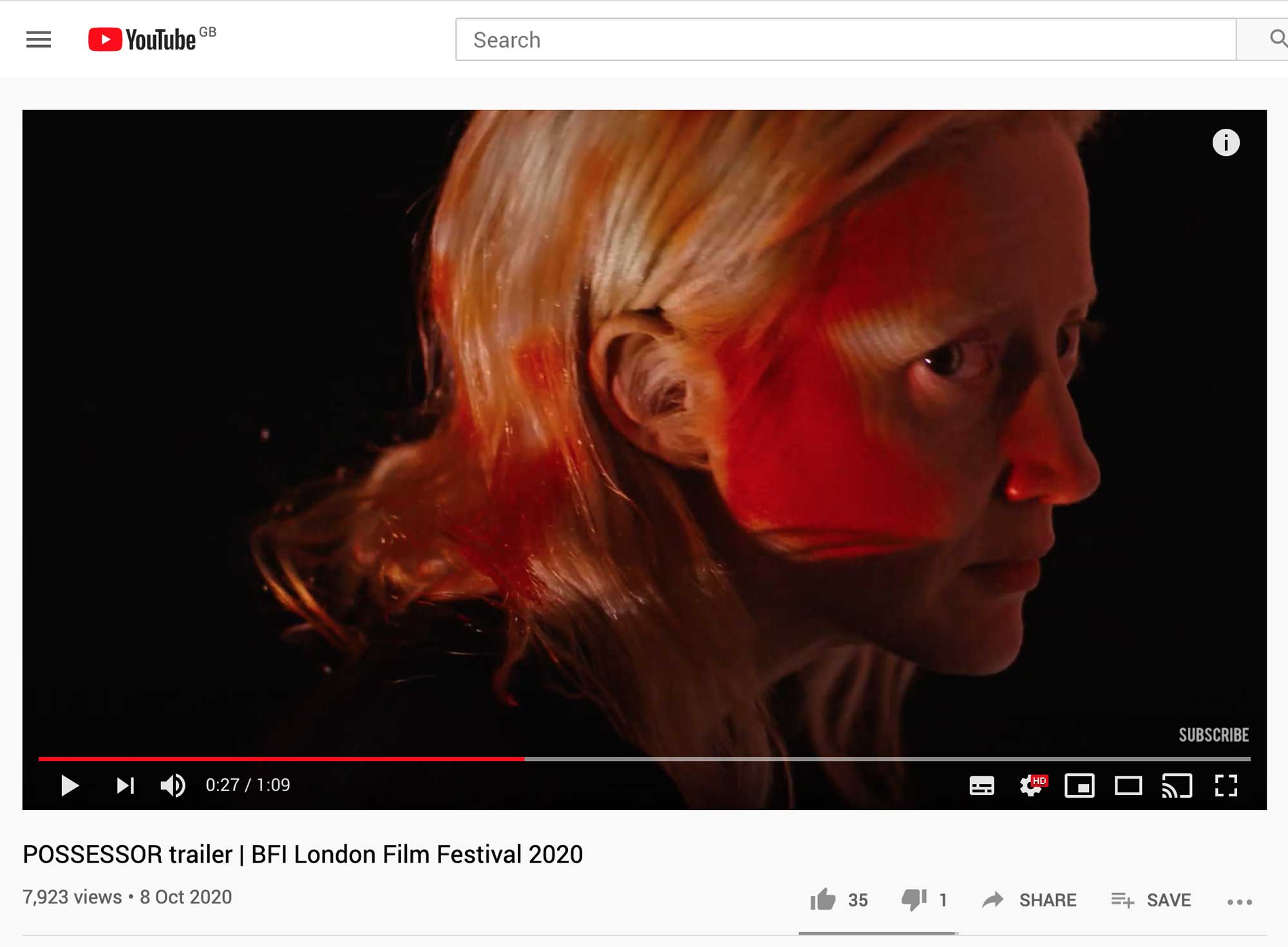 Dir. Brandon Cronenberg / 103 mins
Brandon is very much a chip off his father, David Cronenberg's block.
Tasya Vos (Andrea Riseborough) is a hit-woman who possesses the bodies of people close to her victims. She uses that intimacy to build a convincing story about why that person is driven to murder, and then suicide. It's industrial espionage at its most bloody limit.
Once her host is dead, she can, Matrix-like, emerge from her trance-state (within a a very David Cronenberg-looking helmet) and gradually acclimatise back to her 'real' life and family.
But the connection between her and her 'host' isn't always secure, that host can begin to control her, and the moment of suicide seems to be getting more difficult.
There is so much to like about this clever, accomplished film. But it is far too violent, too bloody, too horrific (and too sexually explicit). It's a real pity because it'll mean that a film that could have been compared to Minority Report or The Matrix, is more like American Psycho or American History X. There were so many moments when I just couldn't look at the screen.

Day 11
Ammonite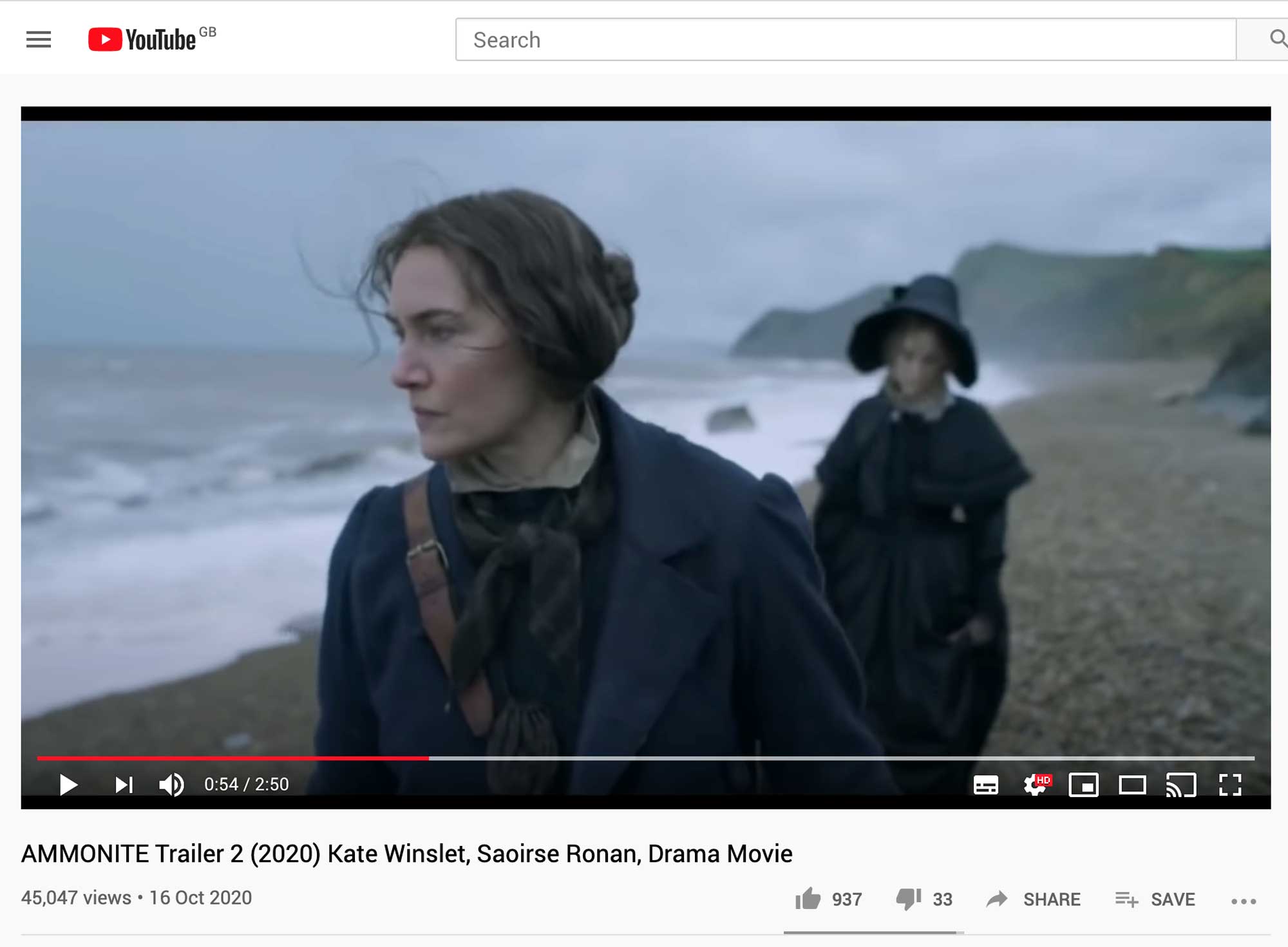 Dir. Francis Lee / 120 mins
God's Own Country was such a popular directorial debut that Francis Lee could probably choose to do whatever he wanted next. He has chosen to tell the story of Mary Anning (Kate Winslet), the hugely important Victorian palaeontologist who was almost written out of history by the patriarchy.
We meet Mary later in life, barely running her shop of tourist trinkets. Disappointments, repression, a daughter trapped by her mother's grief, poverty patronised by an affluent society, a life lived trying to recapture a moment of childhood brilliance. These are all themes brilliantly explored in a sparse script and a bleak existence.
When Charlotte Murchison (Saoirse Ronan) is dumped in her care by her society husband, Mary at first sees the imposition as a burden, and then increasingly as her chance at true love. Amid the clipped language and unvocalised emotion, Lee drops two sex scenes, one explicit enough to make The Favourite seem prudish.
It's a genuinely brilliant film about repression and love, that happens to have two female leads. I'm just not sure it needed one of them to be Mary Anning. Maybe it helped the narrative but for me, the constant questioning of 'what of this is true?' imposed on my enjoyment a little.

Day 12
Zanka Contact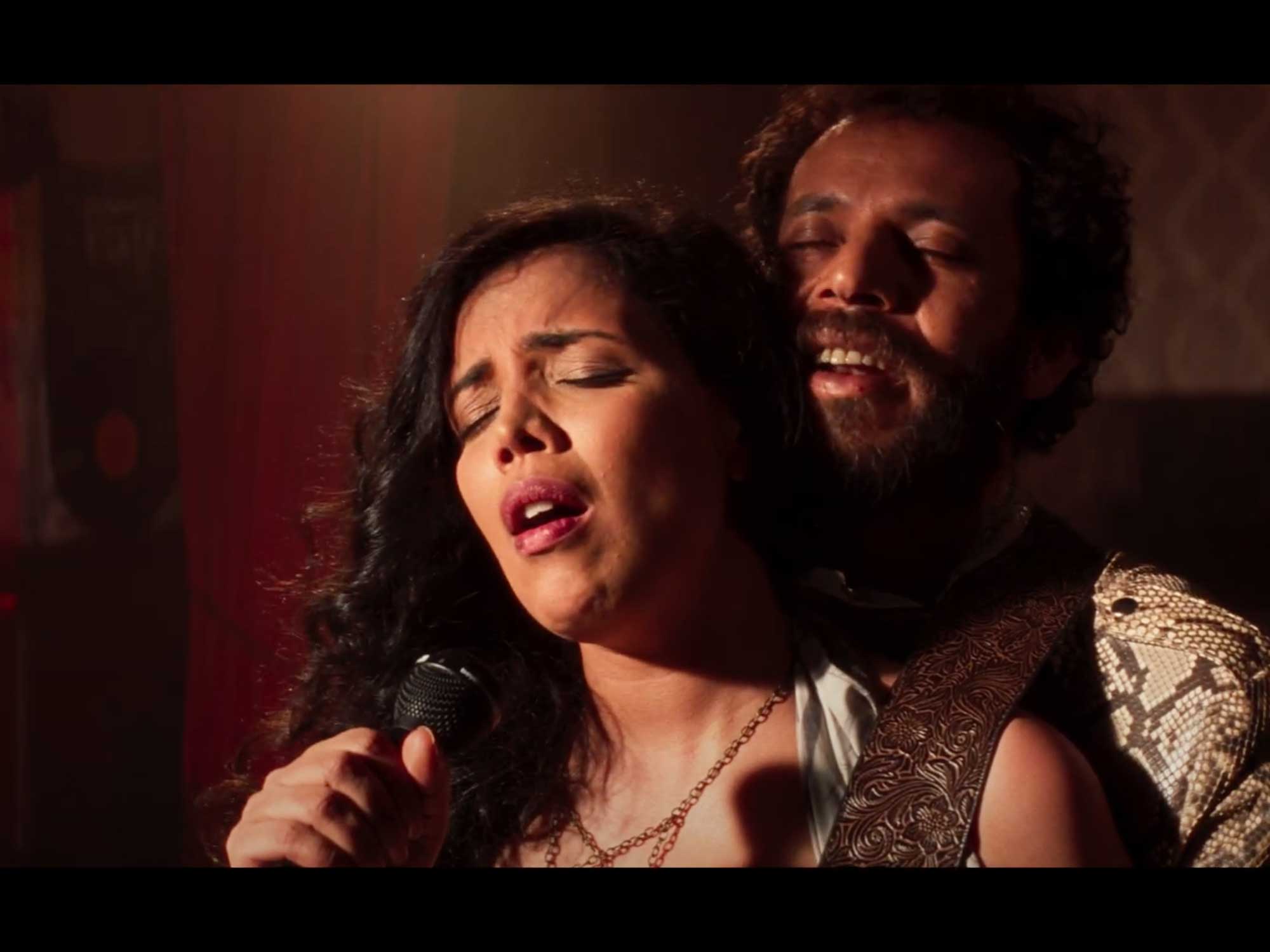 Dir. Ismael El Iraki / 125 mins 
I'm still not quite sure how or why I was watching another film, the day after the 'closing film'. Maybe it doesn't matter.
To try to explain the detailed plot of Zanka Contact would be as dull as someone recounting a dream but I'll try some outlines. Larsen (Ahmed Hammoud) is a snakeskin-clad ex-celebrity-rocker who threw away his talent in favour of heroin. Rajae (Khansa Batma) is a hard-drinking prostitute who takes shit (and piss) from no man. They both have traumatic back-stories and their paths to self-destruction seem fixed.
The pair literally collide at the cross-roads in Casablanca. Him in a limo, hustled at the airport (about to score via a child's toy-syringe); her in a taxi, escaping in her own way.
They are inexplicably drawn together through a landscape of addictions and violence. In many ways, the film is like one of Larsen's metal music videos, extended over two hours. There are snakeskin boots (and jacket, and guitar), skull rings, neon lights, guitar licks, a cabin in the desert, many bottles of Jack, and everyone smokes (apart from Larsen whose neck-injecting heroin use has destroyed his throat).
Director Ismael El Iraki is a rock fan. He was at the Eagles of Death Metal concert in the Bataclan during the terrorist attack (and wrote an open letter to their lead singer, published in The Guardian). This film is a love letter to the genre, or perhaps to the myth and legend of those who truly live the lifestyle.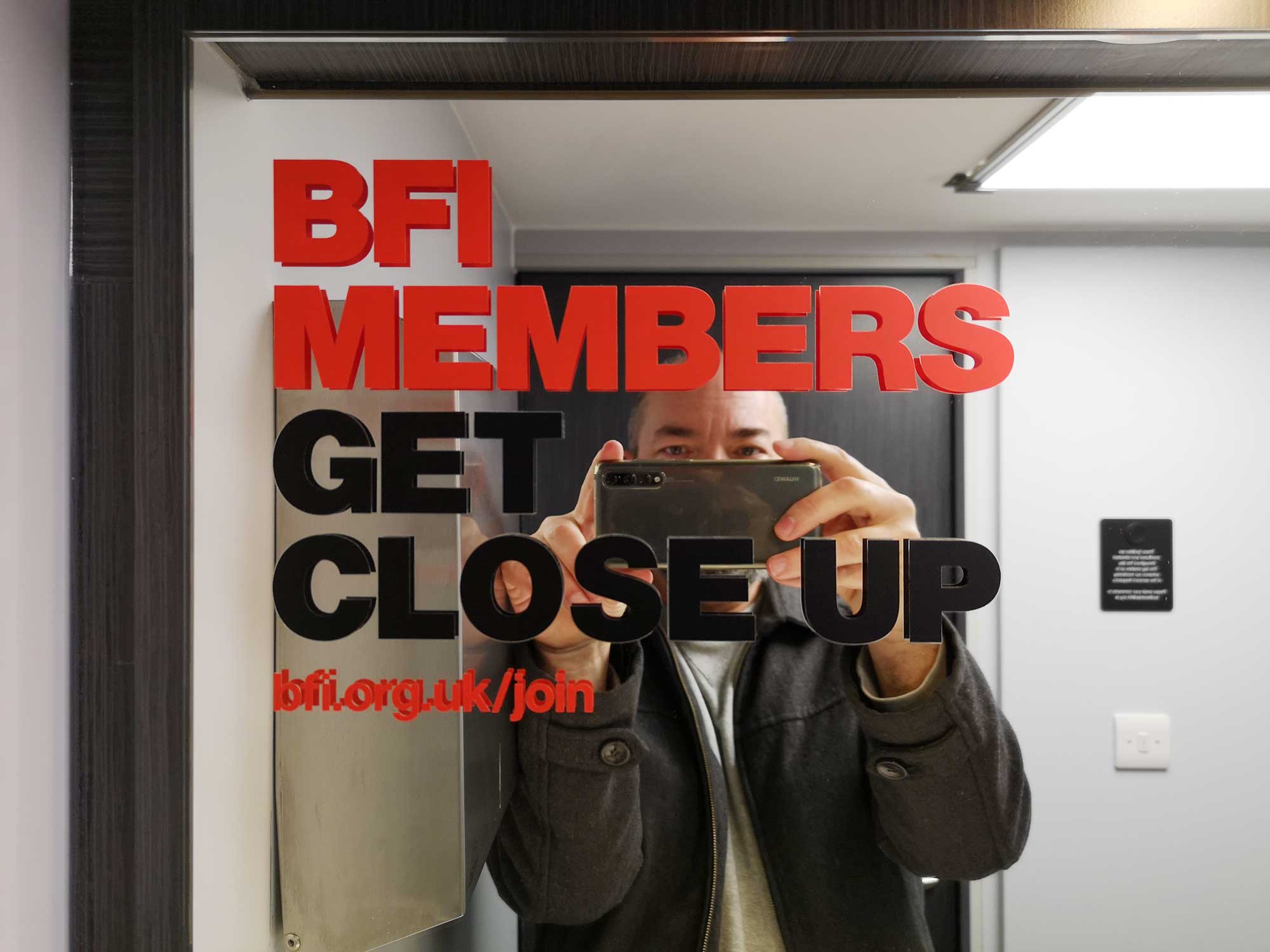 Thanks to BFI London Film Festival for persevering and putting on such a wonderful selection of films (and BFI for doing such a great job of upgrading the website) this year.
I look forward to getting 'close up', in the capital, next year. But I wouldn't mind watching a few from my sofa too.