In this major new exhibition at Museum of London Docklands, the story of a burgeoning empire, riddled with corruption and double-crossing politicians is told through examples of Captain Kidd's rise and fall from grace and patronage. Kidd was a one-time Pirate hunter and privateer, hanged in Wapping in 1701.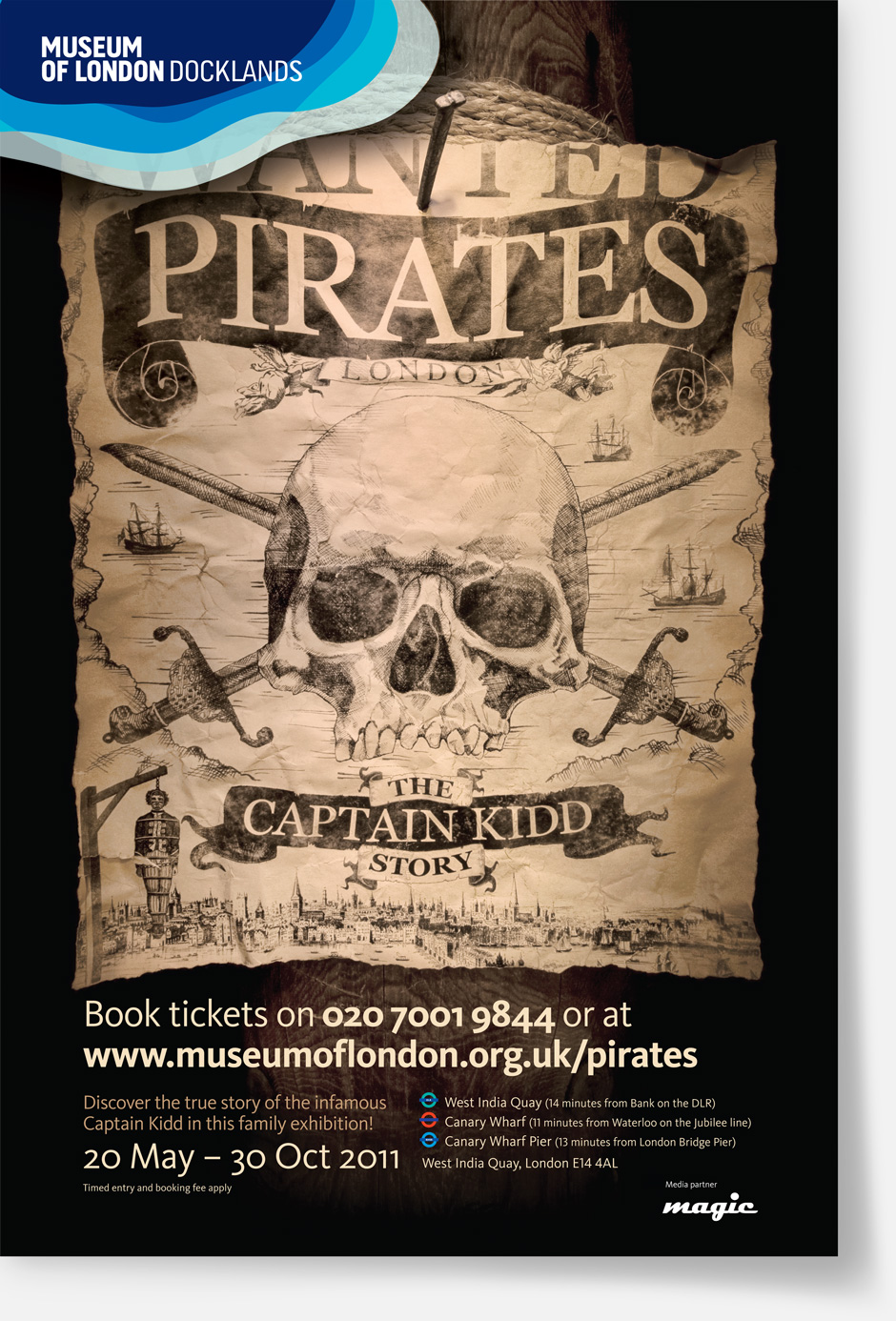 Cog really embraced the challenge of creating a family-friendly marketing creative, which still held appeal for potential adult visitors. The final image gave us flexibility from Underground advertising to a 'pirate ship' taxi! We're delighted with the results.
This family-friendly exhibition needed a poster that would be authentic enough to reach a serious academic audience, but populist enough to appeal to the core audience of families and fans of the Disney film franchise.
We created our own wanted poster, illustrated using primary source material (including a 17th Century London skyline, contemporary ships and illustration of a pirate in a gibbet). The illustration was stained with tea, nailed to a mast (actually a telegraph pole) and photographed.
The resulting campaign image appeared in a London-wide campaign of posters, leaflets, press ads, online and guerrilla marketing.