Our solution was to distill the essence of what makes Saffron Hall so special; the highest quality performances from internationally recognised artists, combined with the pastoral beauty of the East Anglian countryside.
We extended the idea of beauty and sophistication into the season brochure, with restrained use of colour, layout and imagery, helping to position the venue as the pre-eminent destination for classical music in the region.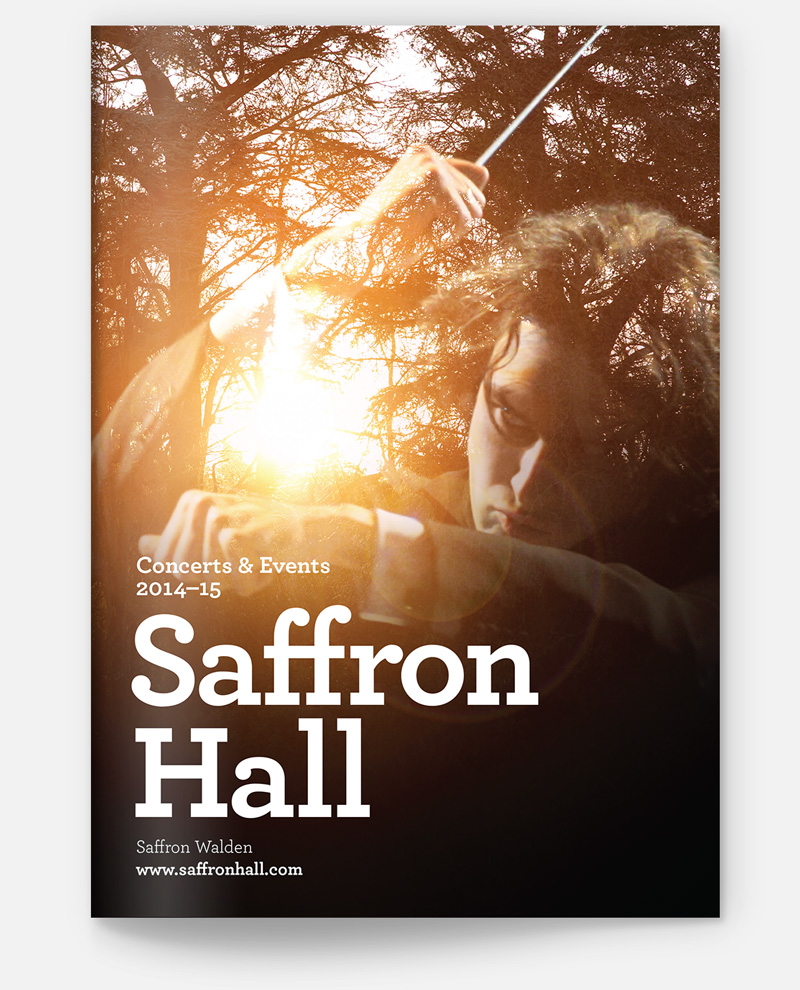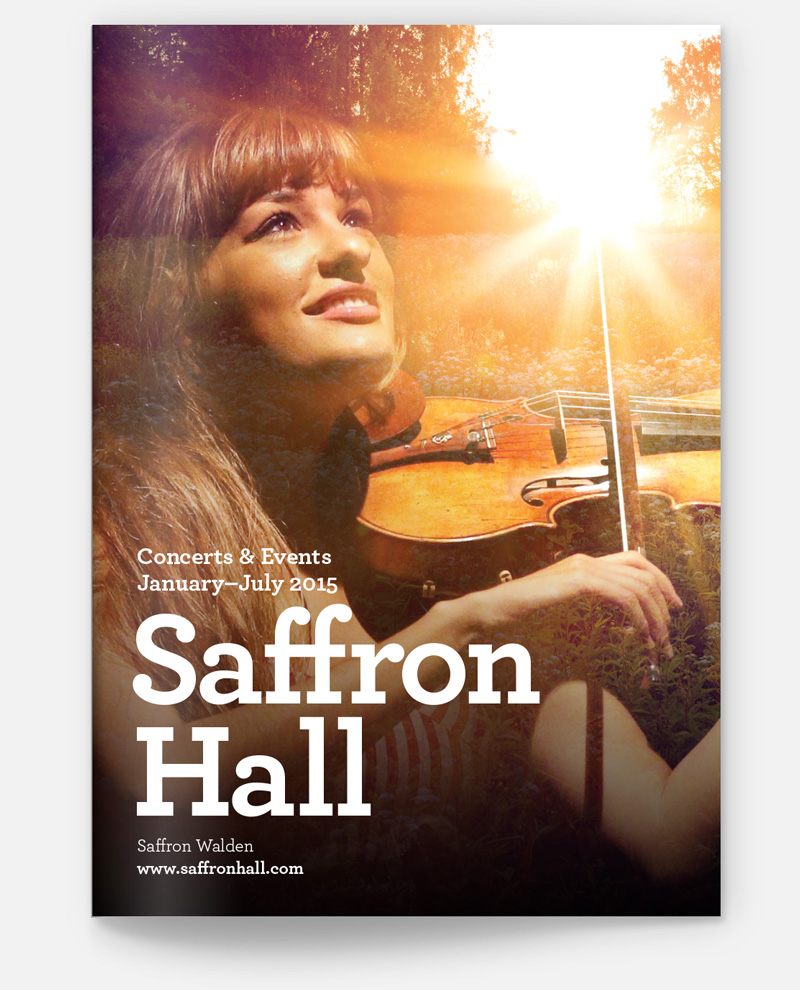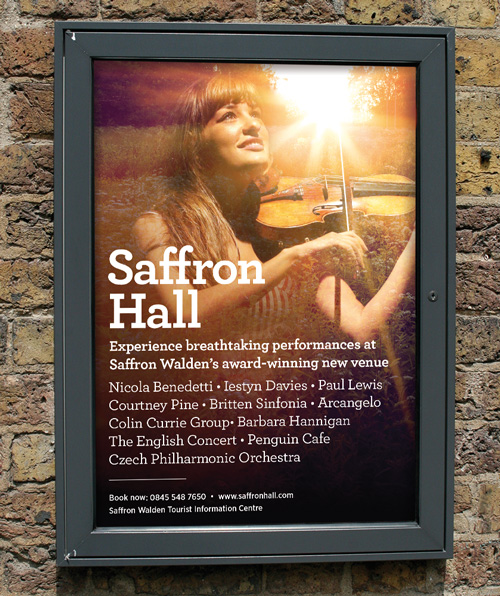 Cog's work for our 2014-15 launch campaign beautifully encapsulated our vision for Saffron Hall, and proved very successful in raising our profile and selling tickets.