When I first started trading as Cog Design in 1991, I had no work. I wanted to design record sleeves so each day I would cold-call 20 names from The White Book, a directory of music industry professionals. It was soul-destroying work.
After weeks of rejections, I phoned what I thought was an independent label called Speakout and Serious. I spoke to one of their Directors, David Jones, who agreed to a quick meeting in a cafe in Leytonstone. He explained that they weren't a label, they were live music producers (I had no idea what that meant) and offered me a commission to design a poster for a musician I'd never heard of at a venue I'd never been to.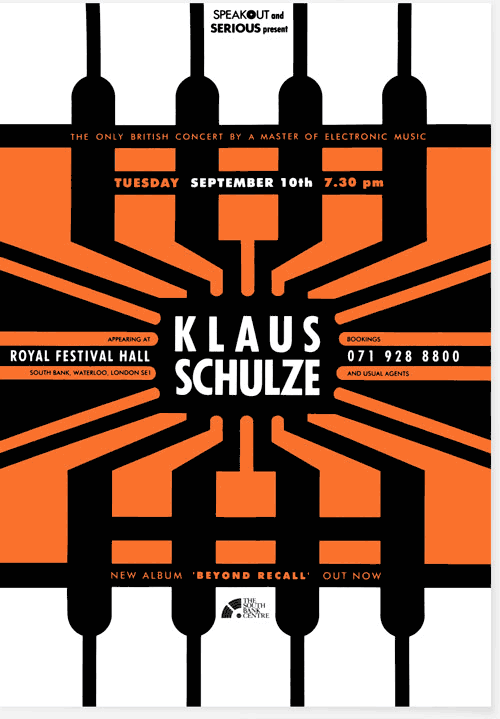 That poster for Tangerine Dream's keyboardist, Klaus Schulze was the first of hundreds (maybe even thousands) of promotional designs we worked on with the company that soon after changed name to Serious.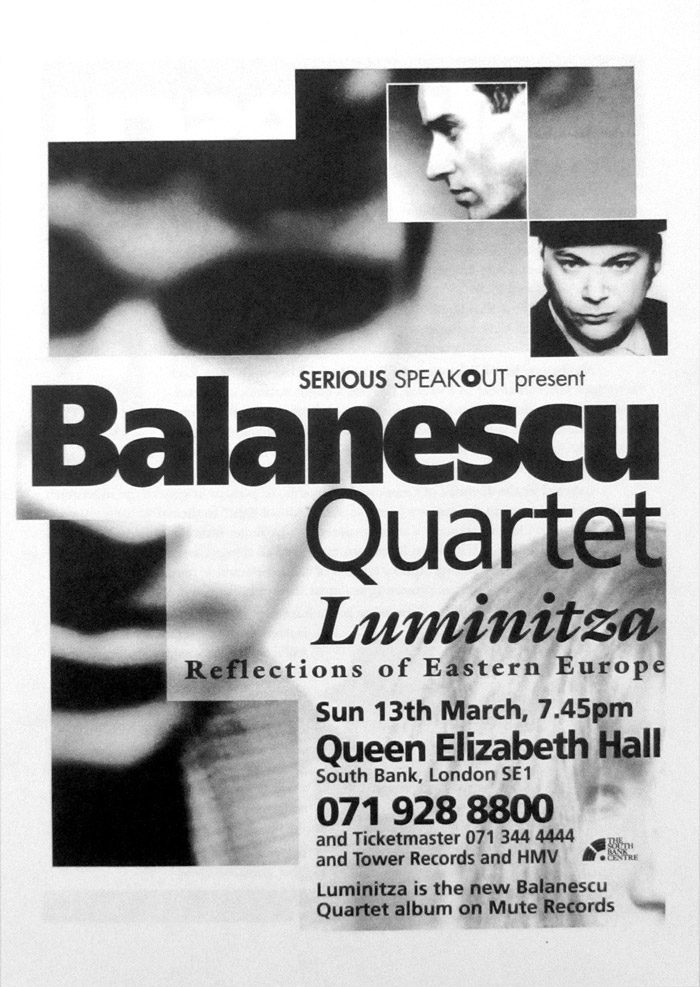 Working in close partnership, we developed a no-nonsense approach to the design challenge – usually to take a supplied publicity shot and turn it into a bold, eye-catching, black-and-white poster that would grab attention with the artist's name as big as we could make it. It was a time when most concerts were promoted through flyposting of brightly coloured posters; our designs for Serious would always stand out from that crowd.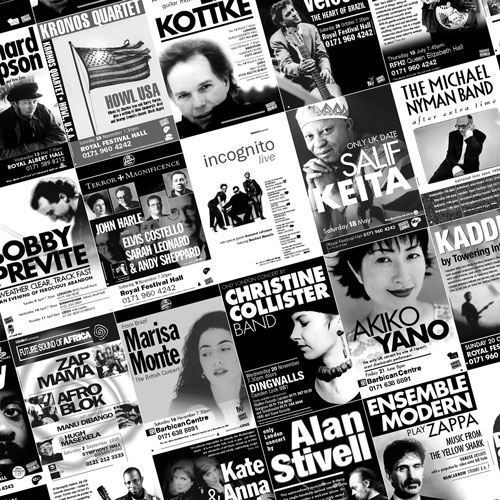 There was little room for subtlety but that made us ever more inventive with image scaling, cropping and retouching. It required a great deal of discipline and taught us a huge amount about typography and how to use hierarchy to convey a large amount of information in a small space.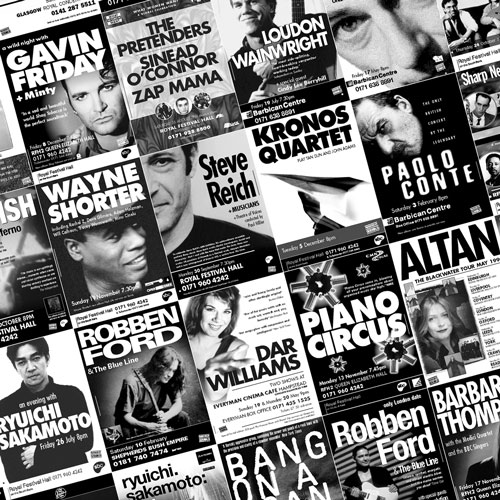 Serious were (and still are) one of the most important music promoters and live producers in the UK. Over the years we were lucky enough to work on designs for some of the biggest names in jazz, world, folk and contemporary classical music. They also produce the annual London Jazz Festival which we worked on from 1994 to 2008, I've written about that work elsewhere in this journal.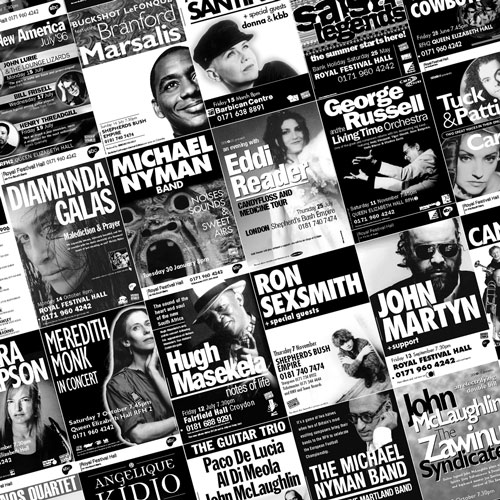 I'll always be grateful to David Jones for taking a chance on a young designer. Cog's relationship with Serious opened many doors for us, and opened my eyes and ears to worlds that I would never have encountered. They are the main reason why I now go to the Royal Festival Hall so often.