SADAA is an alliance of the country's leading South Asian Dance development agencies. We were very pleased to take on the design and development of a new southasiandance.org.uk website when we acquired the business of Red Leader in September 2014.
We produced a responsive WordPress website that highlights the diversity of work produced by the sector, from new works by Akram Khan or Shobana Jeyasingh Dance to 'Arangetram' – the traditional debut performance of students of South Asian Dance. Members can upload events and images, and Akademi can use large-scale slideshows to highlight and feature content.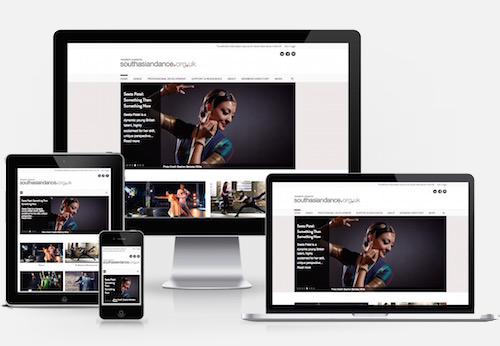 I love that, as more members join and add their own content, the site becomes a growing resource and a better showcase for South Asian dance.
The site is also an ever growing resource for the dance community – members can advertise jobs, auditions and dance training opportunities, as well as promote performances and events. It is the central hub for South Asian Dance in the UK.
The redeveloped website launched SADAA's new paid membership scheme. Users are able to register, have their membership approved and pay through Akademi's E-Tapestry CRM system – the new membership scheme has already seen a significant take-up, boosting revenues for the organisation and further enhancing the network.
Launched: January 2015
CMS: WordPress
Visit: www.southasiandance.org.uk