The art of partnering is the final report of a Cultural Enquiry by King's College London, in collaboration with the BBC. This extensive report explored the role partnership plays in enabling publicly funded cultural institutions to enhance the quality and diversity of their work across the UK.
This is the third Cultural Enquiry from King's and a major new initiative at a time when partnership is high on political and cultural agendas. We also designed their second report, The Art of Major Events which is available to download from their site.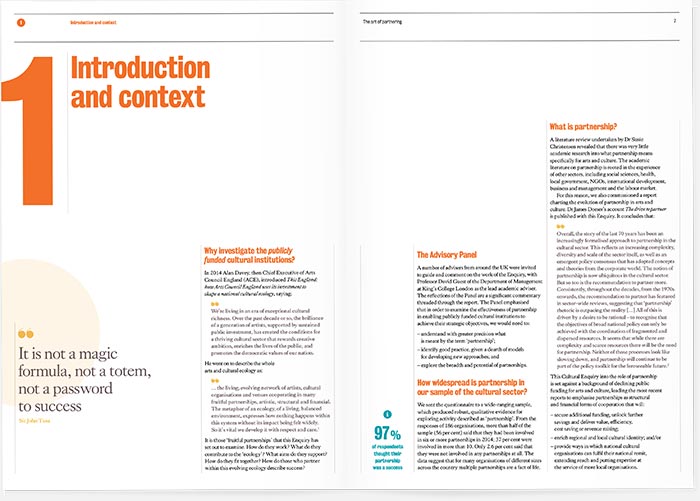 The report summarises the results of an academic enquiry, pulling together interviews, research and case-studies from across the UK.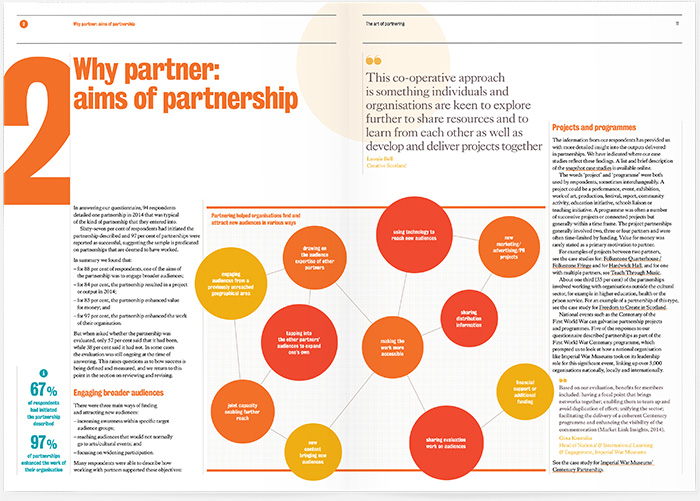 The designs strike an aesthetic balance of being informative and clear without dumbing down.
The cover features an image of Wayne McGregor's Tree of Codes – the perfect visual metaphor of the strength, flexibility and trust required to achieve a successful working partnership.
We created a 40 page printed report and an interactive PDF versions, available to download from the King's College London website, as well as templates for our clients to use to produce numerous case-studies and appendices.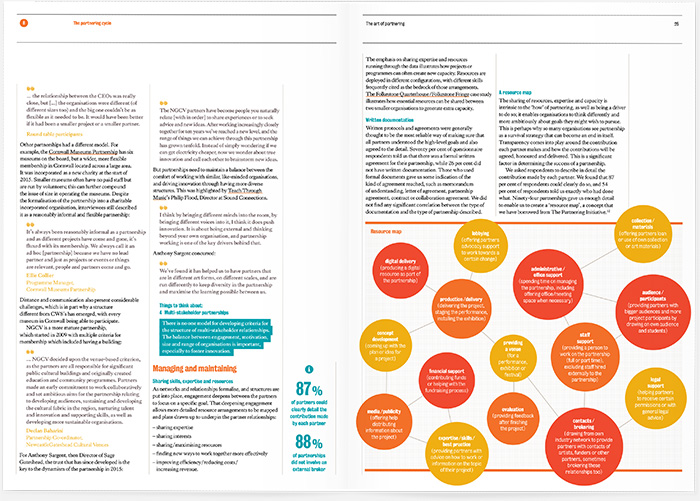 We provided all of graphic elements as separate digital files so that they could be used across different communications including social media.