The Horniman Museum and Gardens is a real gem of an institution. It's so many things to so many people thanks to its education and outreach work, its scientific research, its gardens, and of course, its eclectic collections. We've recently had the privilege of designing a new website for the Horniman which we've written about elsewhere.
Like so many cultural institutions, the Horniman is a charity. And whilst it receives public money from sources such as Arts Council England, it also needs to find an additional £2 million to fund its running costs. Some of this money is raised from ticket sales for exhibitions (entry to the permanent collections is free), or from corporate partnerships and generous benefactors. And some comes from one off donations.
In order to reach their fundraising targets, the Horniman organised The Great Walrus Tea Party, a good old fashioned bake sale inspired by the museum's most famous resident – the legendary taxidermy Walrus that sits in the centre of their Natural History Gallery.
The tea party, scheduled for June, was announced in early spring and featured a celebrity endorsement from Jo Brand.
But then the country went into lockdown, and the original plan for an in-person bake sale seemed unlikely to work.
Ever the innovators, the Great Walrus Tea Party was reimagined by the Horniman as a virtual event. They encouraged participants to host their own tea party via video call and invite their friends and family to join them, and to make a donation to the museum.
As big fans of the Horniman, we were keen to take part in this novel fundraising drive, and support an institution we're all big fans of.
So we made a donation, put the kettle on, and had a crack at some walrus themed bakes.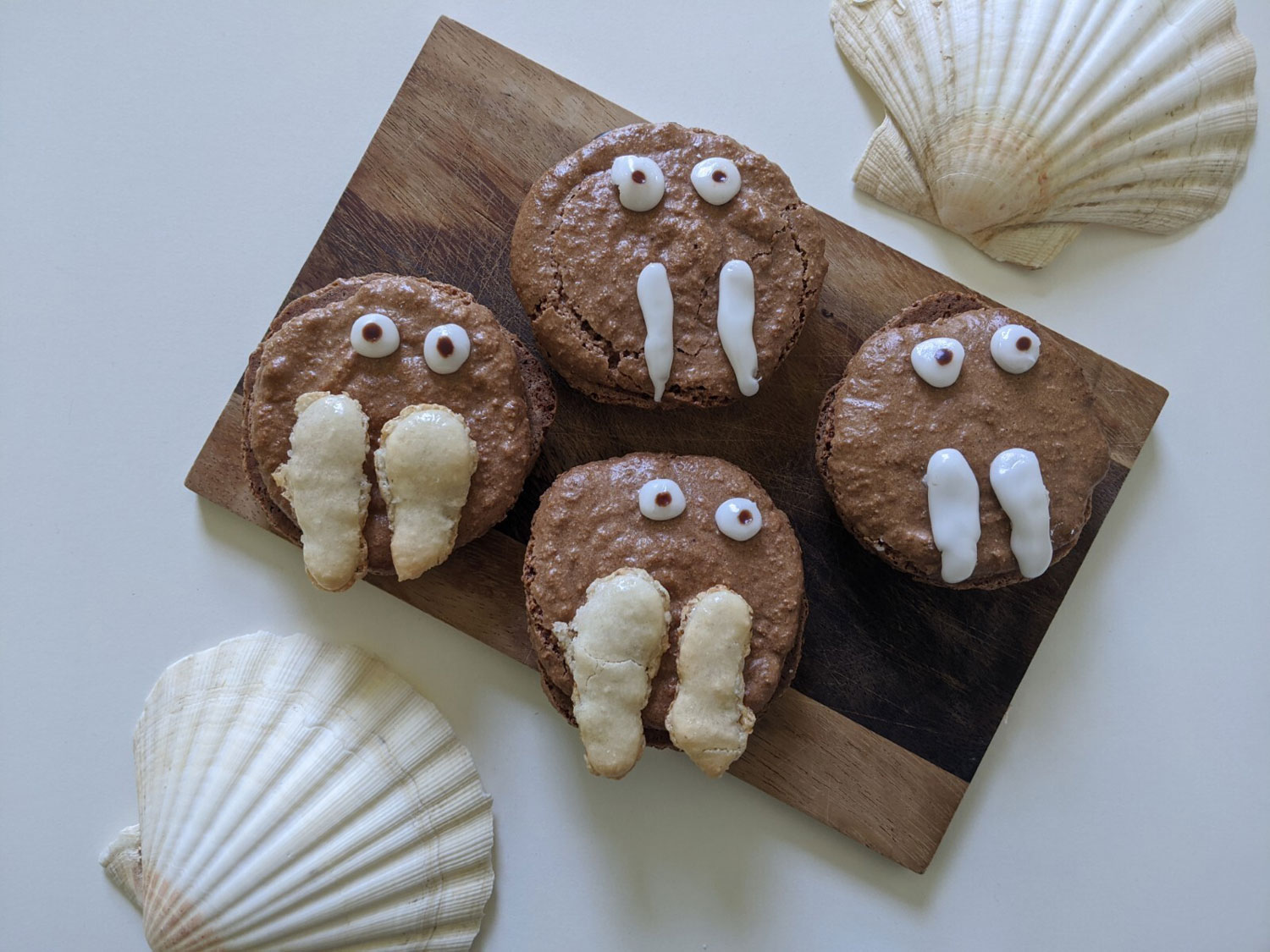 Anna opted for walrus Macarons – she didn't fail to reach our high expectations following her victory in last year's studio Bake Off.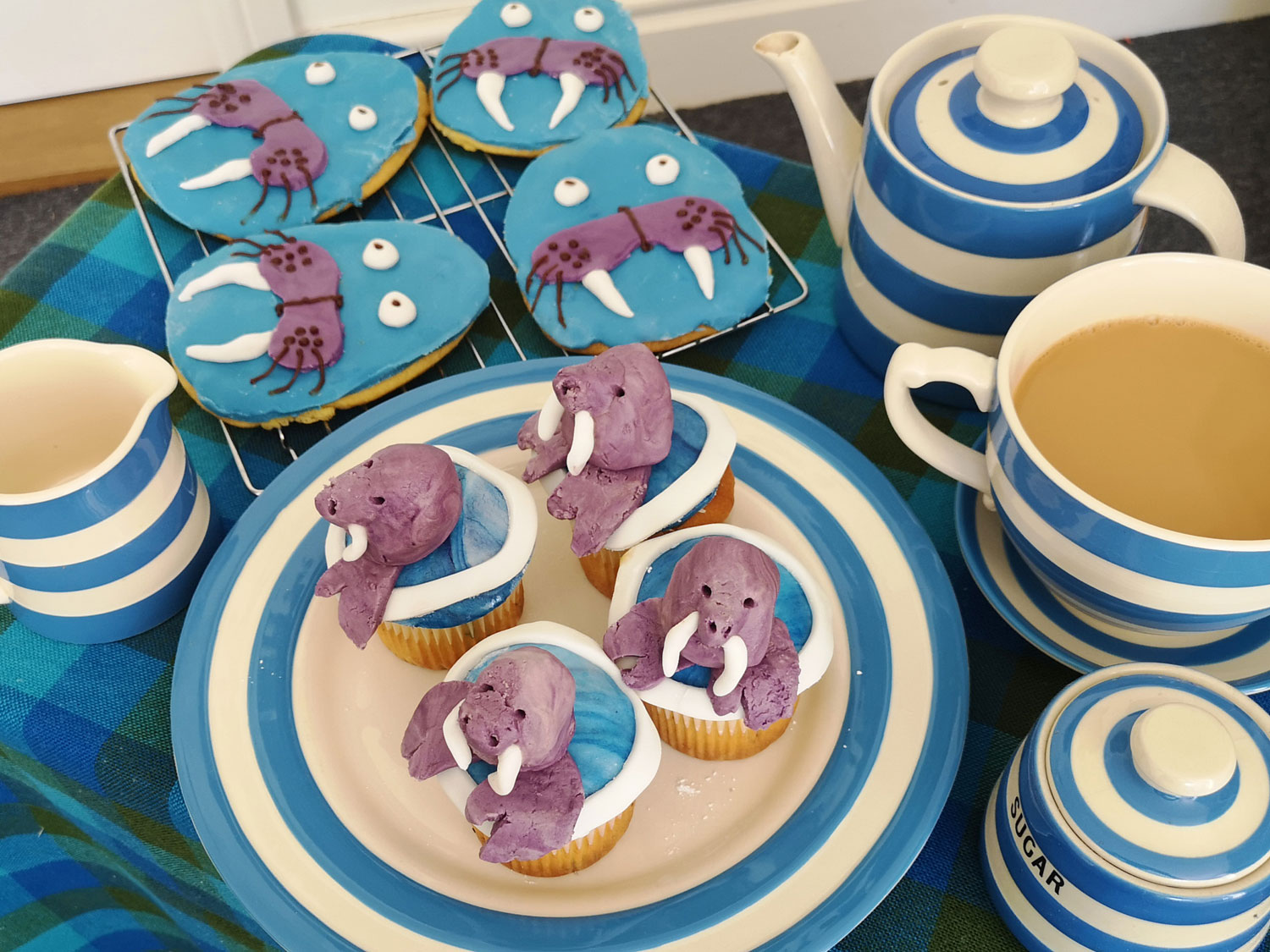 Michael's partner, Jane baked biscuits and cupcakes with impressive edible models. Michael contributed by making the tea and selecting crockery to bring the theme altogether.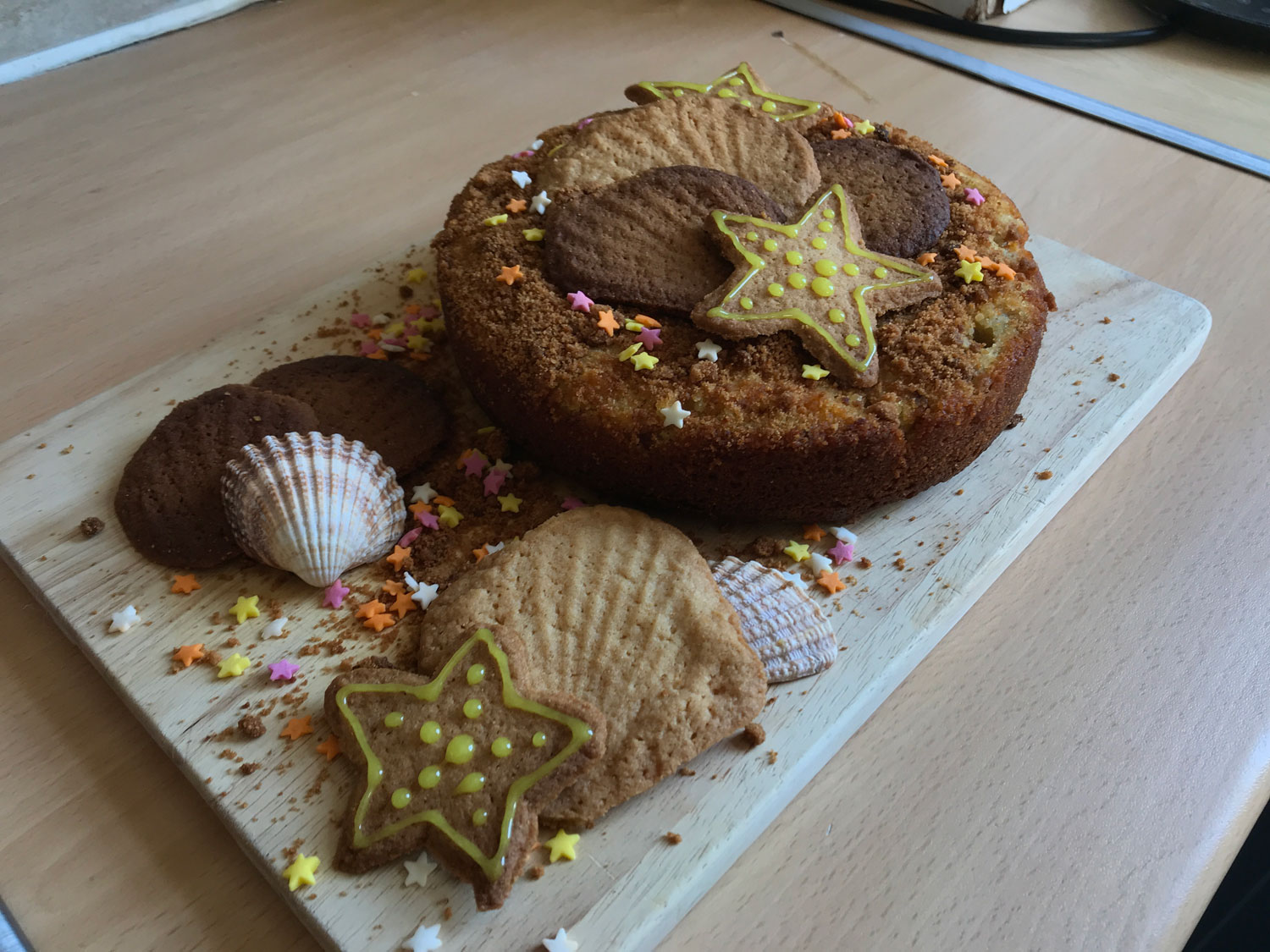 My contribution followed the idea of what a Walrus might enjoy at its own tea party. The decoration disguised the sunken cake, but I couldn't quite hide the burnt biscuits.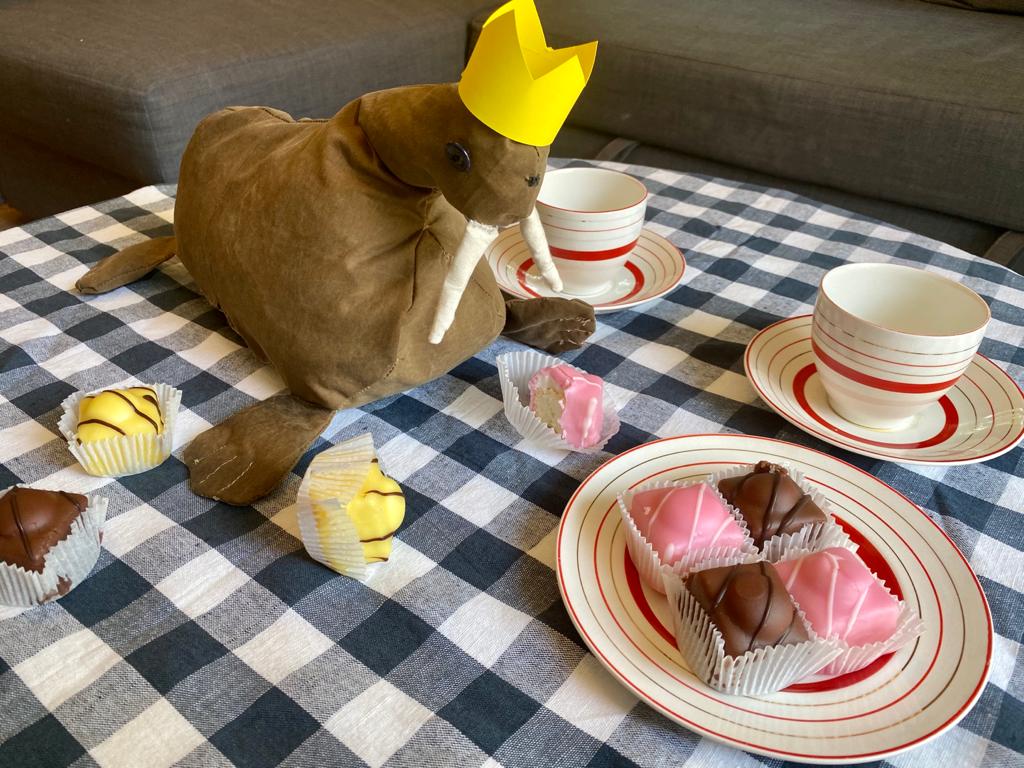 Alex and his partner Sarah created cuddly Patsy the Walrus, made from a recycled piece of a wax jacket. She happily sat on Alex's shoulder for the duration of the tea party.
Not much of a baker, Ed worked on not one, but three masks. This was our favourite, can you guess who his inspiration was?
During our tea party, Ed kept us entertained with a walrus trivia quiz (we're a competitive bunch).
Did you know the longest record for a walrus tusk is 94cm? Or, that they use their moustache to sense their prey?
And the commentary from the Walrus himself on Twitter kept us giggling all day. He even offered his thoughts on our baking efforts.
It was brilliant to see how others had taken part too.
During this tricky period of time, seeing how people have handled the restrictions has bought joy. This event was the perfect combination of creativity and kindness, things that we've witnessed throughout lockdown and hope it long continues.