The programme follows the successful Unlimited project which was at the heart of the London 2012 Cultural Olympiad and celebrated the work of disabled artists on an unprecedented scale.It includes two high-profile commissioning schemes, major London festivals in 2014 and 2016 and a range of support opportunities for disabled artists.
Unlimited Impact received additional funding from Spirit of 2012 to extend the programme further, focussing on developing and inspiring the next generation of young disabled artists.
We designed a visual identities for Unlimited and Unlimited Impact and designed and built dynamic and responsive WordPress sites for each project.
Unlimited also uses Artsadmin's online application portal, which we designed and built in Expression Engine, which allows artists to submit applications to the scheme online, and a panel of moderators to review, comment on and select applications.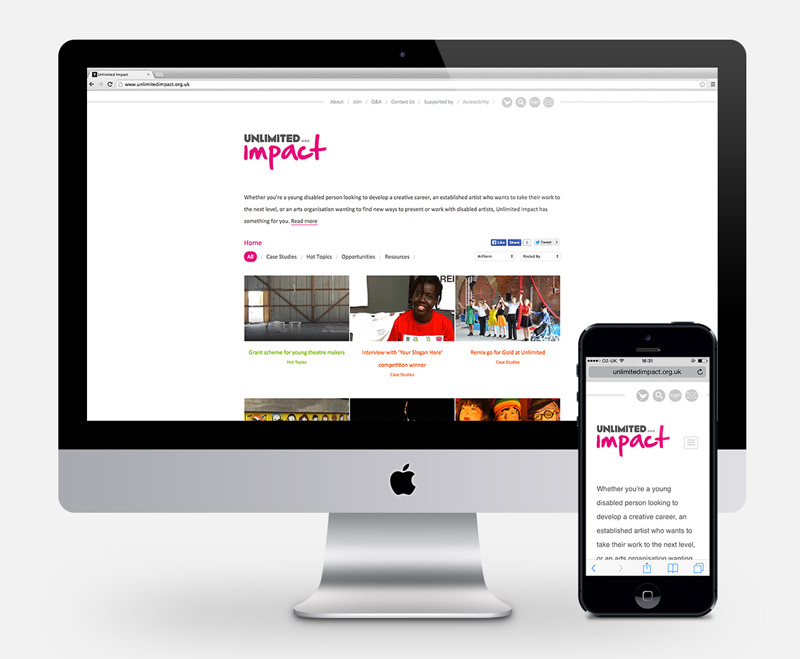 Visit: www.weareunlimited.org.uk and www.unlimitedimpact.org.uk