The role is to manage the delivery of digital projects for some of the UK's most significant and fun cultural sector clients.
You'll need to be the perfect mix of technical, creative, practical and personable; a confident project manager, a thoughtful negotiator, and a creative problem solver.
We need someone with the skills, knowledge and desire to deliver projects beyond our clients' expectations.
You'll be liaising between creative clients, designers and developers. You'll need to balance the (sometimes competing) needs of the project, our clients and our team.
You'll need the tact, tenacity, patience and stamina to steer complex, long-term projects through to completion. And you'll need to be flexible and adaptable enough pick up on multiple short-term tasks as they drop in.
This is a hands-on, studio based role with a smattering of external client meetings, presentations and workshops to run.

Salary:
We're expecting to pay between £30K and £33K
If you can convince us that you'd bring more value to the role then we'd be happy to listen.

Essential qualities
Experience in project management
A desire to manage, not just implement
Highly organised and methodical with a meticulous eye for detail
Ability to effectively prioritise multiple tasks
A problem solver who remains calm under pressure
Excellent numerical, written and verbal communication skills
Knowledge and experience in working with CMS platforms such as WordPress
Knowledge of the technical integration of third-party systems
Knowledge of technical areas such as hosting and DNS set-up
Self-starter with a desire to constantly improve and develop, and to help others do the same
Knowledge of Mailchimp, Dotmailer and Campaign Monitor email platforms
Enthusiastic interest in being part of our team and working with our clients
Desirable qualities
Experience in managing people
Experience working in a design agency
Knowledge and experience of working in the arts, cultural or heritage sectors
Knowledge of ticketing platforms such as Spektrix, Tessitura and Patronbase
A geeky understanding of the sorts of details that make our client base different to most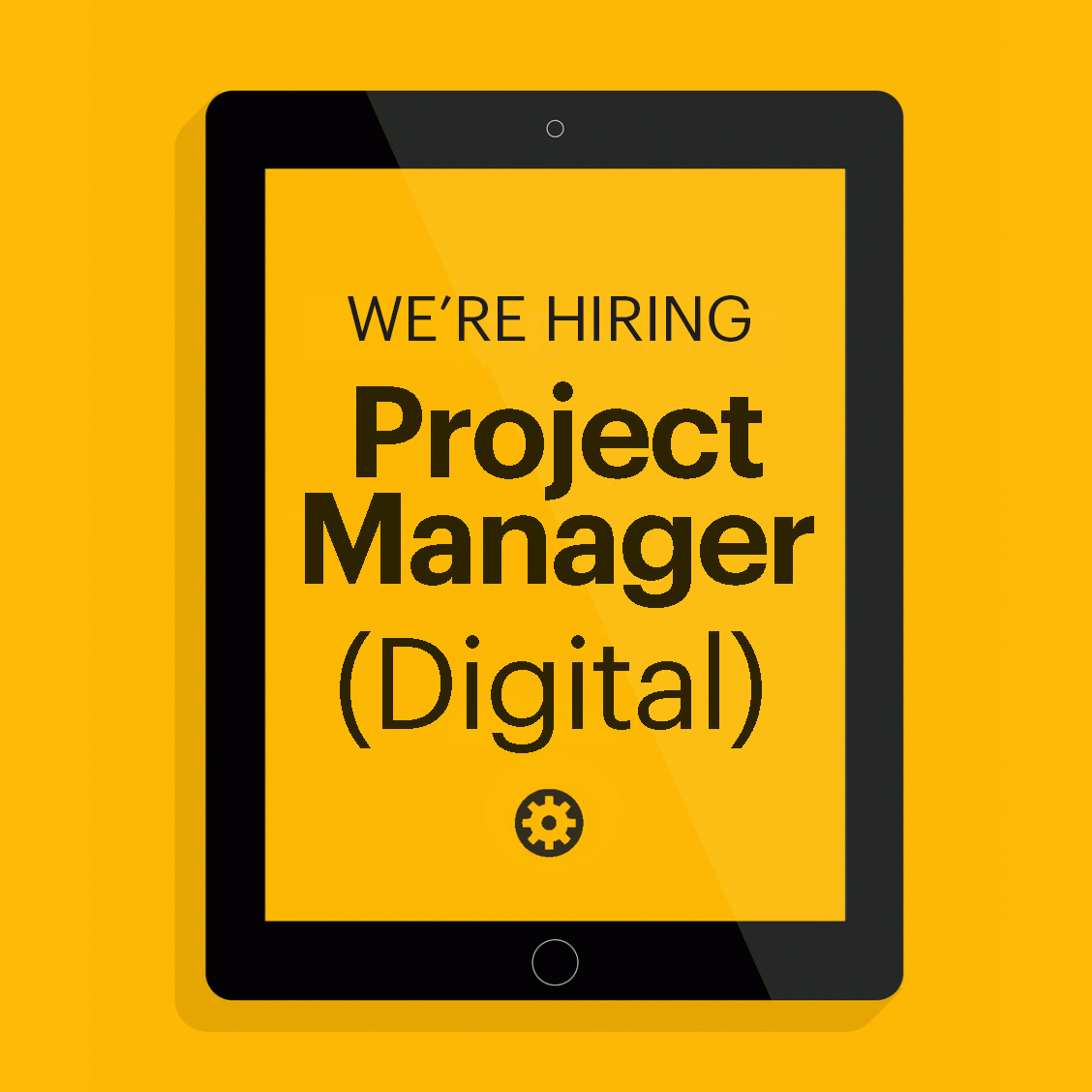 Job description
Liaising with clients
• Being first point of contact for many key regular clients
• Being the project lead on many new sites and digital projects
• Scoping and mapping out the technical requirements of new projects
• Drawing up site-maps and wireframes
• Actively managing so we push projects forward (not waiting and reacting)
• Responding to client enquiries, understanding their needs and providing reasoned responses – options, action plans, timelines
• Negotiating and establishing budgets, or a scope of work based on fixed budgets, and ensuring that they are agreed and met
• Forming close working relationships with clients, enabling us to spot opportunities and potential problems in time to address them. Liaising with the rest of the team to take action
• Being a hands-on do-er in areas such as snagging and testing; providing or overseeing quality control before work is sent to clients
• Providing a client perspective in ways that chime with our designers and developers
• Describing complex ideas with the confidence of jargon-free language
• Being prepared to put forward our team's perspective, robustly, to clients
Liaising with the team
• Overseeing and encouraging dialogue between developers and designers to ensure a clear shared understanding
• Allocating resources of people and time, and monitoring progress and effectiveness; ensuring that we work within timelines and budgets (or have good reasons for the extra investment)
• Actively identifying problem areas early and addressing them
• Looking out for areas of best practice and technical skills that we can adopt, liaising with others and making that happen
An active team member
• Being an active participant in the Cog team: being an enthusiastic advocate of our ethos and engaging in activities
• Maintaining and improving upon our systems: accurately recording time, following admin procedures, swiftly responding to requests from colleagues
• Attending and sometimes leading meetings and workshops
• Being actively engaged in your own personal development: providing feedback to our Head of Digital, looking for ways to improve. Suggesting and attending training as required
• Recognising, respecting and promoting the different roles and diversity of the individuals within the team
• Being an advocate of our company's processes and policies, including Data Protection, Ethical, Health and Safety and Equal Opportunities

How to apply:
Apply to: opportunity@cogdesign.com
Download the job specification, look around our site and make sure we're the right fit for you.
Write to Jack Bazeley-Harris by post or via opportunity@cogdesign.com. Include a covering note explaining why you'd be the perfect candidate, along with your salary expectations and your CV.
If you decide it's not right for you, please do still share the details, via the links below…
We don't have a particular start date in mind, we're happy to wait for the perfect candidate.

No agencies, please. We don't use recruitment agencies so if you are a recruiter please don't waste time on us.