We gathered in the Barbican's foyer. The entrance to the Curve exhibition gallery had been obscured by a mirrored entrance that felt both imposing and invisible. It certainly made a bold graphic statement, and some fun photos.
Our tickets had three parts so we had assumed the exhibition would run in three sections (as previous large-scale shows had done) but we were told there were two sections to explore. Presumably our tickets had been bought and formatted before the final set-up had been decided upon. Maybe the decision to dot lots of (free to see) exhibits around the building was a last minute thing; the large-scale interactive screens in the entranceway needed lots of space around them so maybe it was a pragmatic decision.
We entered through the giant AI letters and into the Curve. The space was packed, with people and exhibits. We had to quickly spread out if we were going to get to see the exhibition's many interactive elements and fascinating range of objects.
By way of an introduction to this complex subject the exhibition began by exploring the social history and concept of AI. This was followed by the early history of computing and AI; the exhibition certainly covered a huge amount ground straight from the off.
We loved the range of objects, many of which were on loan from museums from across the world. Including a personal favourite of mine, a letter and poem both written by Ada Lovelace (although what her handwriting actually said was beyond us!). 
And we found Cog's hand, a robotic hand built by Yoky Matsuoka that some of us had spotted previously at the Science Gallery's fairly recent robotics exhibition.
Perhaps surprisingly, one of the most interesting aspects of the gallery was the touch screens. With timelines covering the history of computing, their seamless design and fascinating content left a few of us so drawn in we didn't even notice the others wander off through the crowds to see what exciting things could be found.
The whole Cog team had fun playing on all of the interactives in the gallery with some clear favourites. They encouraged us to question the future uses of AI, both good and bad. As well as explore uses we might not have considered.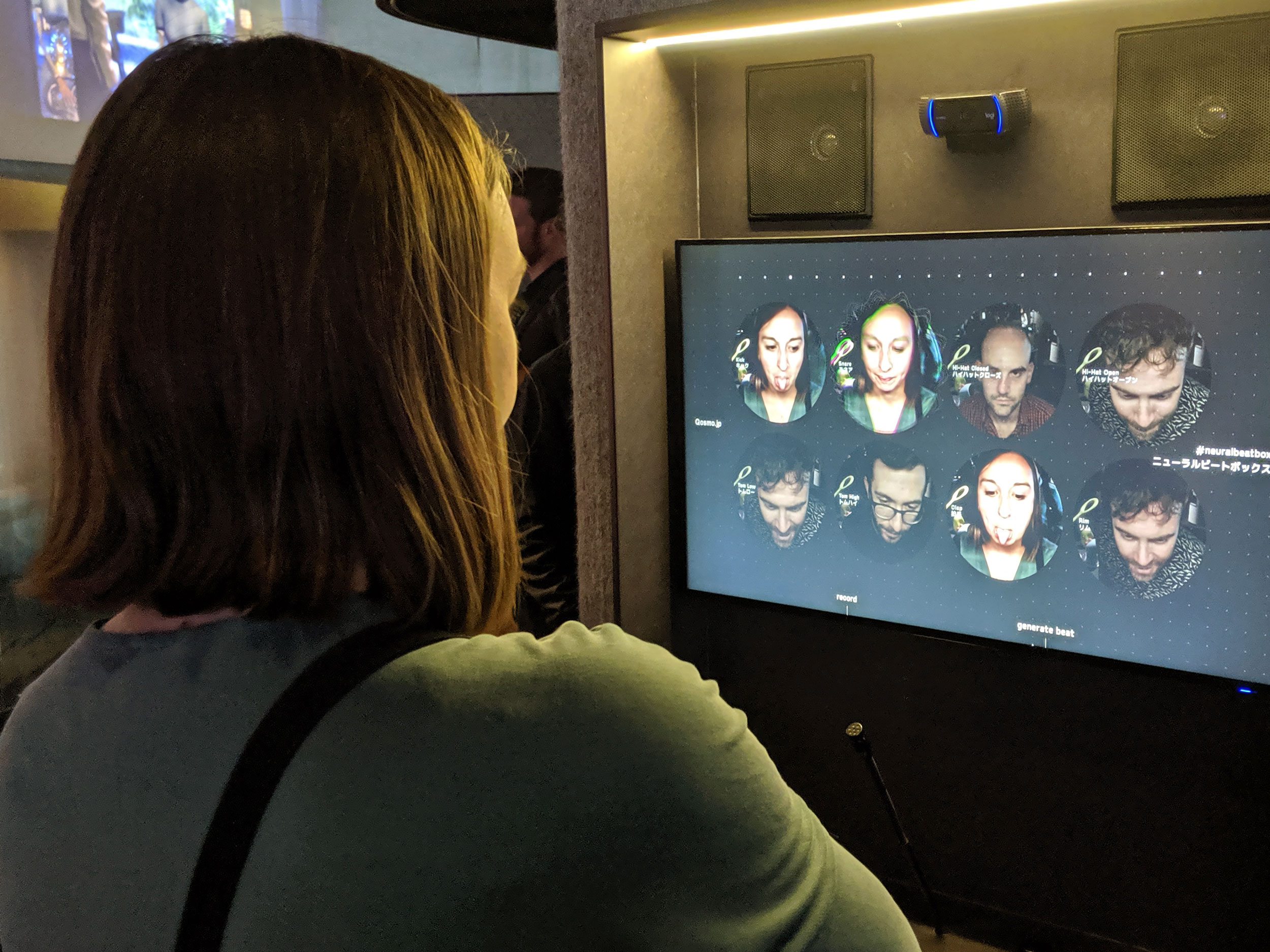 Many of the team commented on a strange smell in part of the gallery but only a few of us found that it was emanating from a black box suspended from the ceiling. Next to this was a film explaining that the smell was of a lost species of tree from Maui, Hawaii, extinct due to colonial cattle ranching. Its smell was resurrected from a few surviving proteins using, you've got it, AI.
There was something quite unnerving about the smell of a plant which had been destroyed by humans but then reconstructed using technology. What I found equally unnerving was the humanoid robot Alter 3, which uses AI to move autonomously based on input from from people and the environment.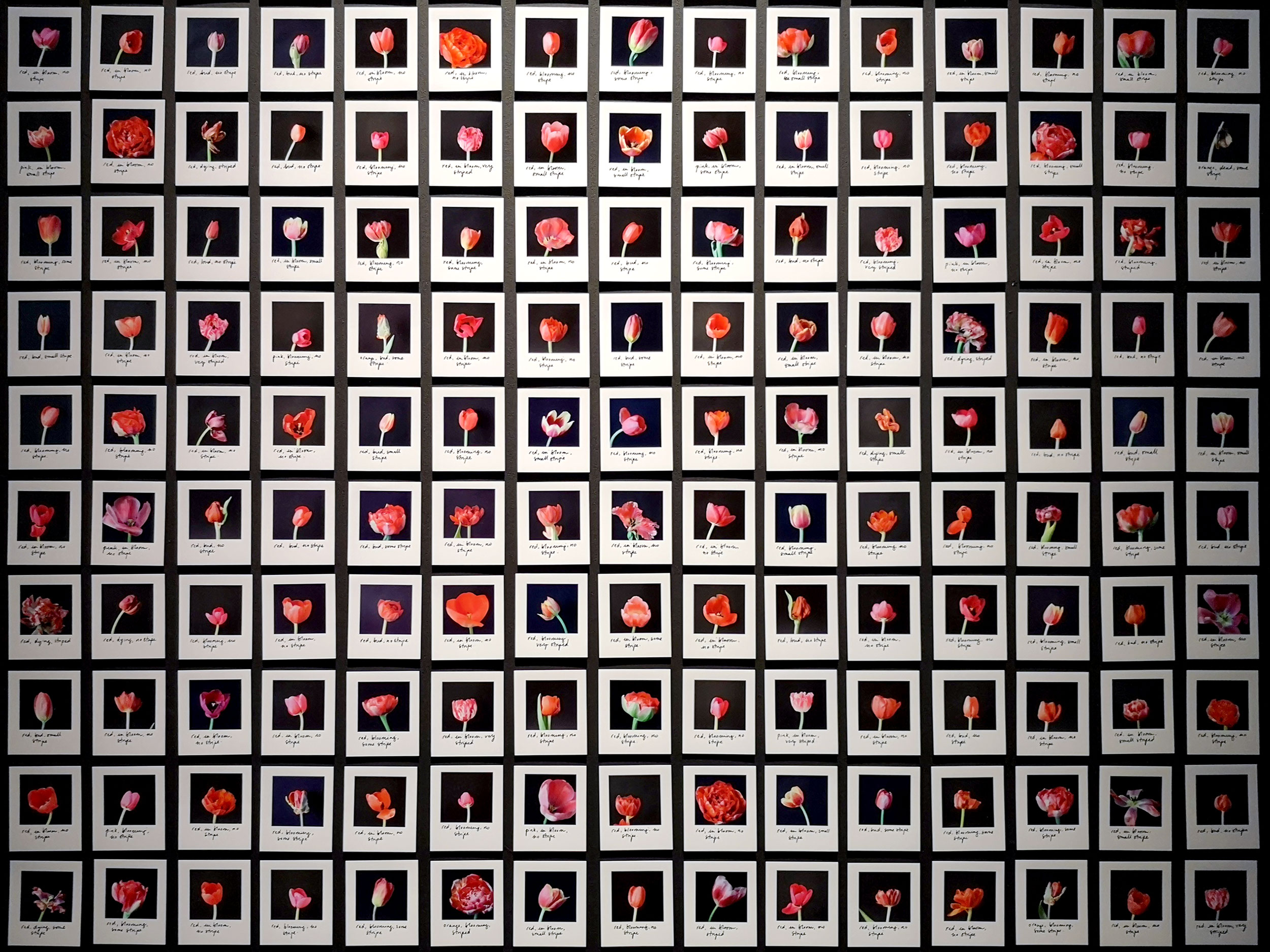 And it wasn't all computers and robots. Artists were also invited to respond to the topics. In Myriad (Tulips), artist Anna Ridler looks at data sets and the politics of categorisation.
At the end of the main gallery space we moved on to a mysterious further section down in the basement of the Barbican. This turned out to be a beautiful 360 degree artistic projection which you could interact with and move around.
It contained elements, birds, butterflies amongst many other things and Chinese characters which you could interact with to change the different elements. It wasn't made 100% clear how this was AI but it was beautiful all the same! 
Our evening had left us all with lots of questions about what the future of AI might look like; especially if London's bars would be full of robotic bartenders.
We think, we in fact preferred their human counterparts.