We love being based in Greenwich. It's an amazing cultural hub.
There are theatres, museums, and cinemas on our doorstep – there's even a world heritage site.
One of the local cultural highlights is the Greenwich+Docklands International Festival (GDIF). This annual institution marks the end of Summer and features amazing performances and installations from around the globe, across a wide range of art forms and media.
We go to lots of GDIF events, individually and as a team. So we  were excited to book for a site-specific production of Dennis Potter's play Blue Remembered Hills, from Flanders-originating theatre company De Roovers.
The show took place at an undisclosed location. We were told that we would get there by coach from Abbey Wood Station (a couple of train stops from Greenwich).
The coach took us to Thamesmead Waterfront, an area of untamed wasteland, closed off to the public, in South East London.
This unique location has a fascinating history. During the Second World War it was the site of large scale weapons manufacturing and testing (the whole area was dedicated to munitions, attached to Woolwich Arsenal).
After the war the buildings were torn down or turned into housing, and much of the site was fenced off. This didn't stop local children from finding gaps in the fence and playing on the land though.
The history of this location made it the perfect setting for De Roovers' production of Blue Remembered Hills.
Dennis Potter's play follows a group of children playing in the Forest of Dean, during the Second World War.
One of the play's central conceits is that adult actors play the group of children.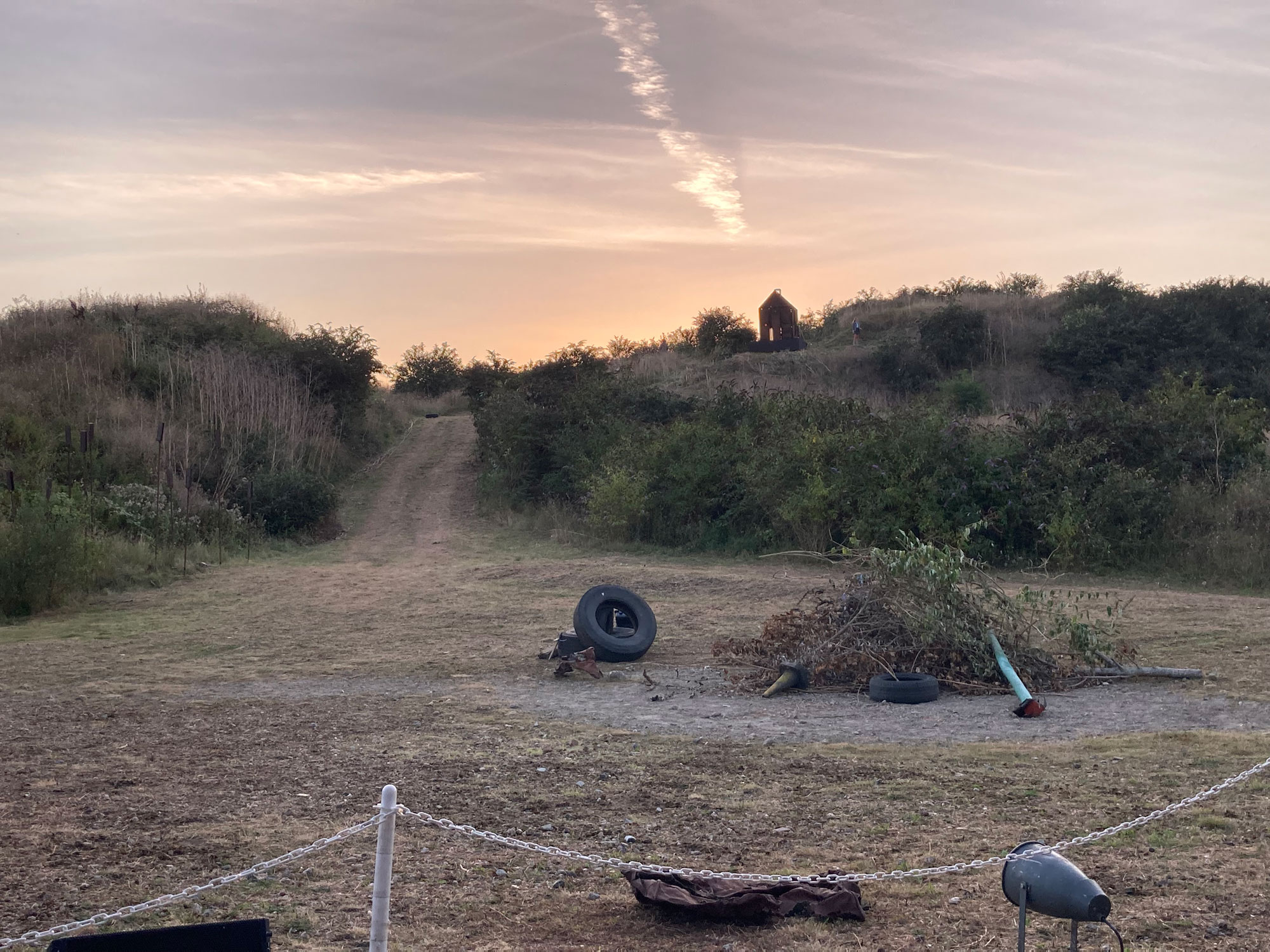 In De Roovers' production this casting decision had mixed results.
The cast of 'grown-up' actors effectively captured the violence that lurks beneath the surface in Blue Remembered Hills. Stijn Van Opstal's Peter was particularly sinister.
But often the cast were less successful at making their characters seem like believable children.
Nevertheless, they told the story in a gripping and moving way.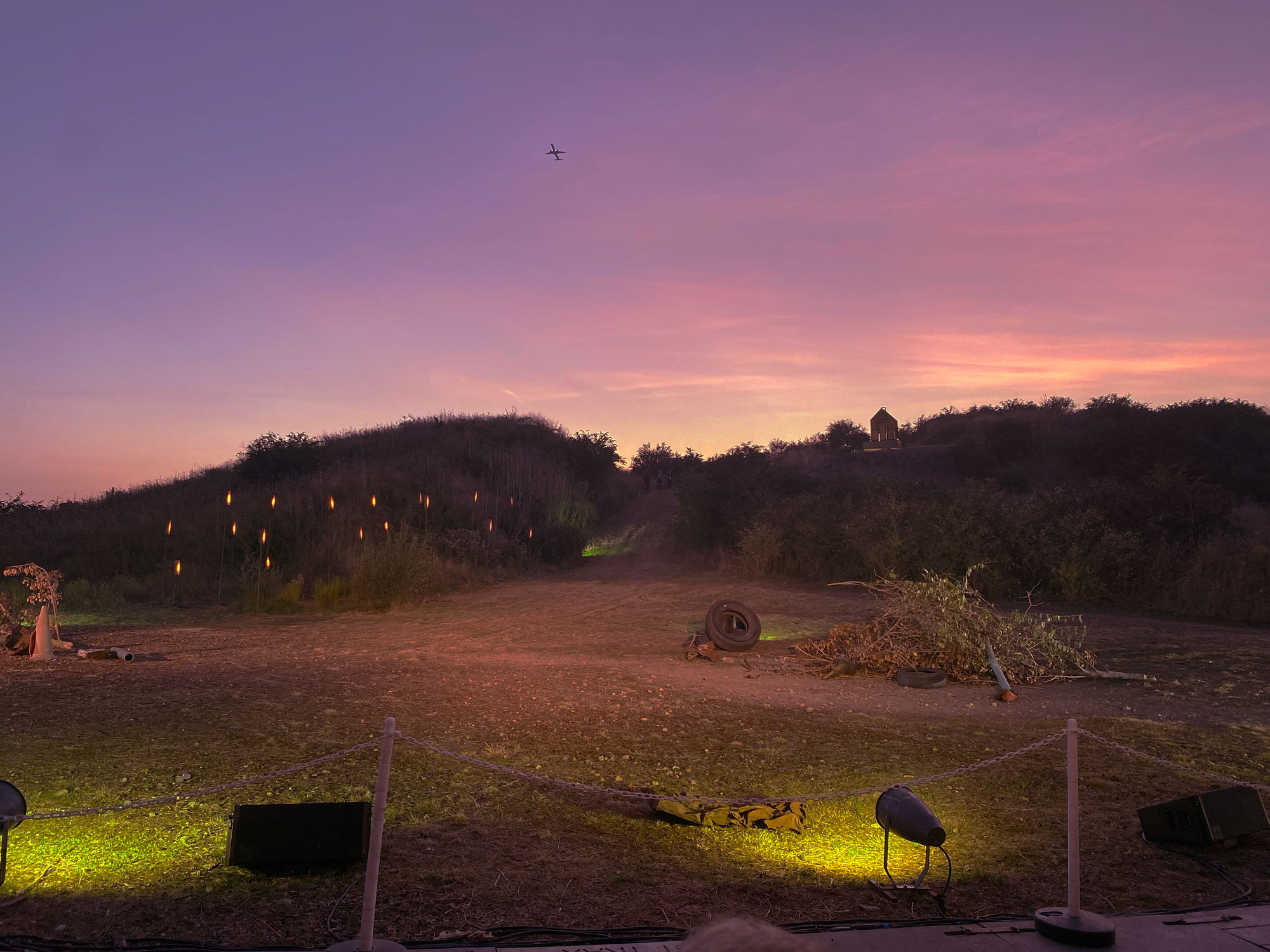 Above all the show had a fantastic sense of spectacle. The eerie Thamesmead landscape was beautifully lit. And the pyrotechnic ending was suitably stunning.
The whole evening was brilliantly coordinated by the GDIF team, who got us to and from the site smoothly and laid on food and drink stalls.
De Roover's production wasn't perfect. But it did tell an old story in a fresh way in a unique local landscape. And that's what international arts festivals are for, aren't they?
---
Illustration by Sean O'Brien for our Cultural Calendar.