Although they haven't performed on stage to a live audience in over a year, English National Ballet have not been idle.
During the national lockdowns of 2020 and 2021, ENB found many new ways to connect with their audiences online. We worked with them to design and build ENB at Home, a digital platform featuring world-class training, recordings of past productions, and a critically acclaimed season of beautifully filmed new  commissions.
That investment, pace and energy meant they had a portfolio of new work to share live on-stage at Sadler's Wells, with Reunion.
The show featured five new pieces. It was the perfect showcase of the eclectic talent of ENB.
This was our first in-person Cog Night in nine months, and the first opportunity to go to the theatre since the national lockdown in December 2020.
It was thrilling to be back in that shared space again.
And despite the reduced, socially-distanced audience, the atmosphere in the auditorium was electric.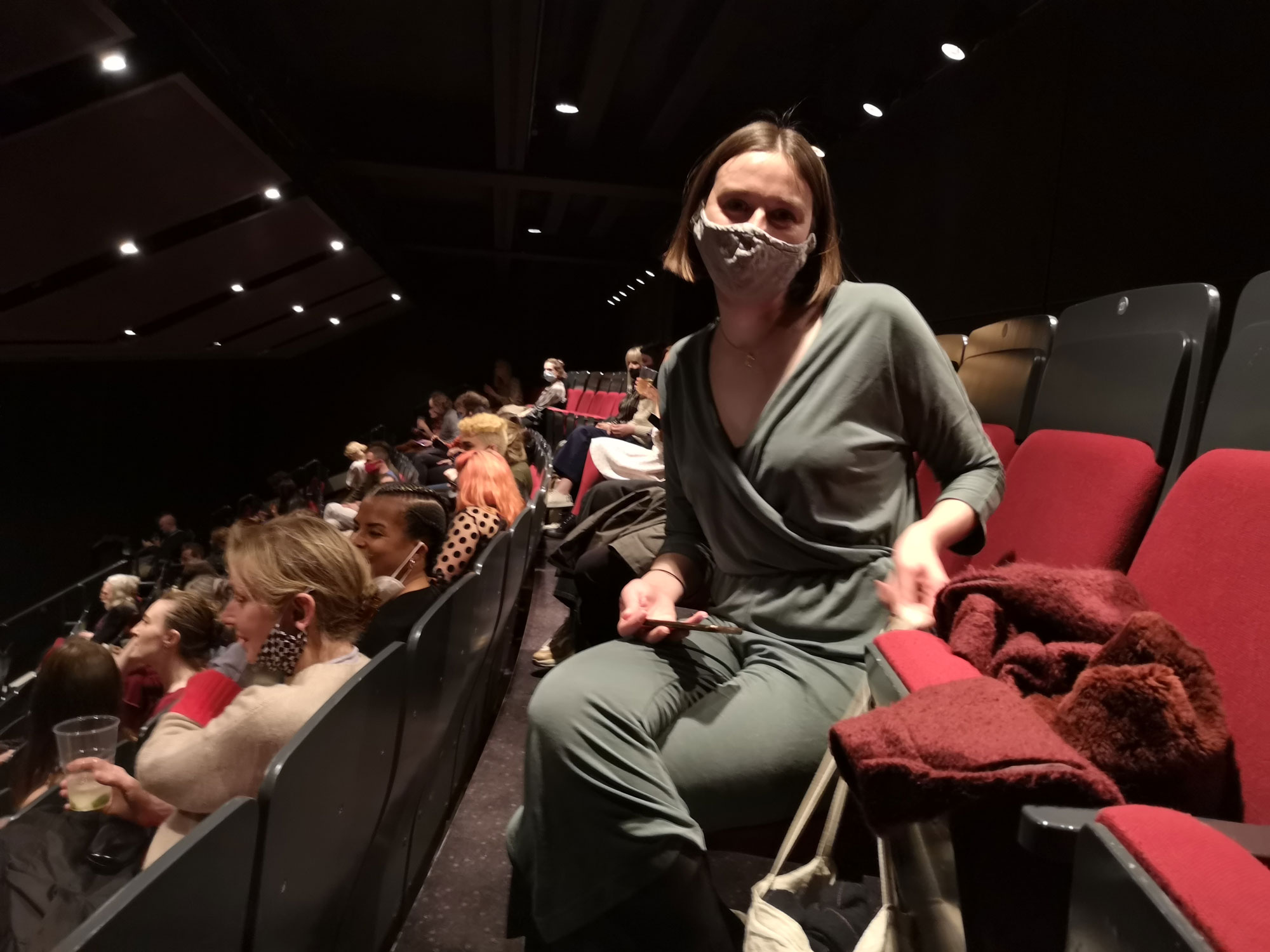 After a heartfelt video message from Tamara Rojo, Artistic Director of ENB, Reunion kicked off with Take Five Blues a high-energy opener, choreographed by Stina Quagebeur.
The poignant Torn Apart followed, a quartet set to Purcell's aria from Dido and Aeneas. Mezzo soprano Catherine Backhouse's live rendition was spine-tingling – a moving accompaniment to Sidi Larbi Cherkaoui's choreography.
Each live performance was preceded by short pre-recorded interviews with the dancers and choreographers. This was a great way to contextualise these new live performances.
For the third piece of the night, Senseless Kindness, it was really touching to hear Yuri Possokhov speaking about the excitement of choreographing to Russian composer Shostakovich.
Russell Maliphant's Echoes was utterly mesmerising. The choreographer had collaborated with video artist Panagiotis Tomaras and sound designer Dana Fouras to create an engrossing, hypnotic on-stage experience.
The highlight of the evening was Arielle Smith's Jolly Folly, a fast-paced homage to classic movie musicals, that blurred the line between dance and clowning.
Smith's aim for the piece was to make people smile, and judging by the grins as we left the auditorium, it's fair to say she succeeded.
Reunion was the perfect return to live performances. It showcased a range of on-stage experiences that were moving, funny, and spectacular. And it was clear that ENB return to stage at the top of their game.
---
Illustration by Vanessa Lovegrove for our Cultural Calendar.