As a team of die-hard culture fans we all have our areas of interest, whether it's art, music or theatre. But perhaps none of us can come close to the paid-up cultural credentials of one of Cog's newest team members: Digital Project Manager, Alex Conway.
Alex is the founding conductor of the London Incidental Orchestra, a group set-up to display the talents of accomplished musicians who have gone on to work in other fields. The orchestra is mostly made up of young professionals. They put on three London events a year, timetabled around their busy schedules to make the most of limited rehearsal time. On top of this (and his Cog related work commitments) he's also an accomplished pianist and pipe organist.
This was the first concert they'd put on since Alex joined our team so we were excited (and a little nervous of how good it would be) to travel to St John's church in Waterloo.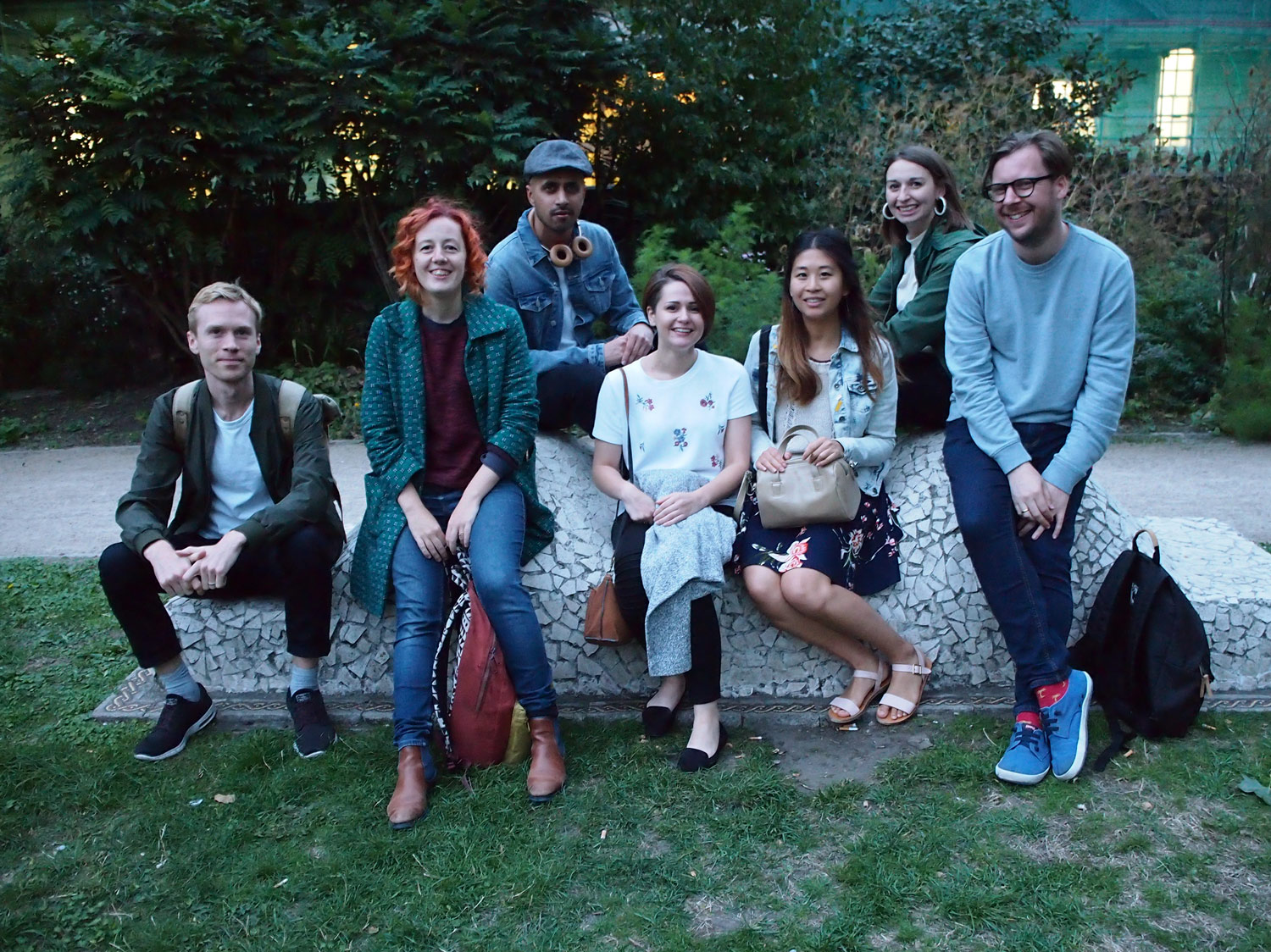 As we posed outside for the traditional Cog photo, we heard the hum of musicians warming up. We shuffled in excitedly to see Alex in his element.
Side note – we were delighted to find that, our Studio Manager Emily, had efficiently saved our places with some Cog brand-yellow reserved signs.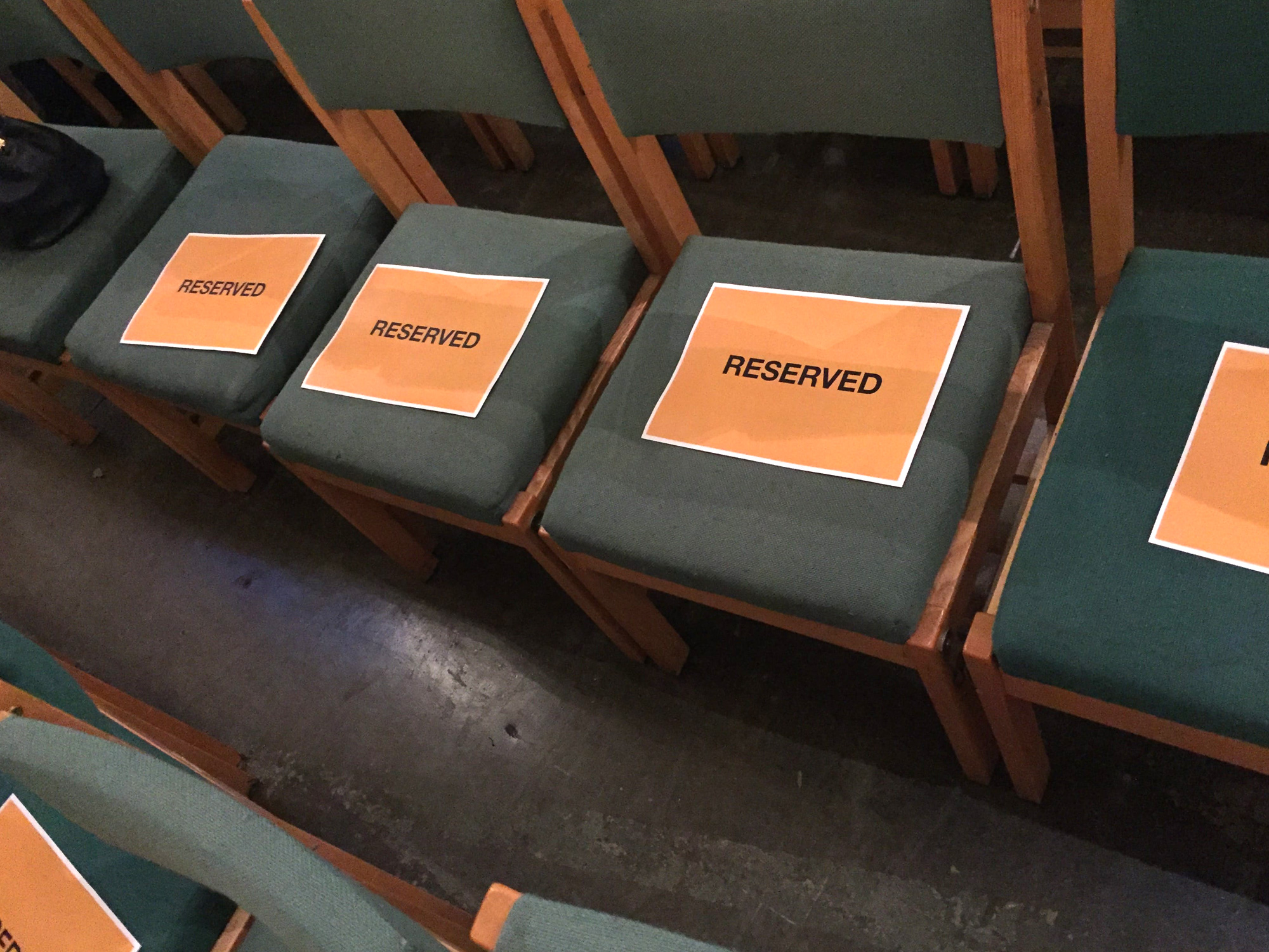 The structure of the concert was based on an interesting premise: in the run-up to the night the audience were invited to vote for their favourite Beethoven movements. The LIO then created the 'Ultimate Beethoven Symphony' using a mashup of four movements from Beethoven's nine symphonies. The LIO website puts it best 'It's the IKEA school of composition: Beethoven provides the parts, you provide the structure.'
After the orchestra had finished playing the first movement (a virtuoso performance), Alex introduced himself and the players. With an instinctive sense of showmanship – he skilfully guided the audience from piece to piece, giving crucial detail and insight into the history of movements.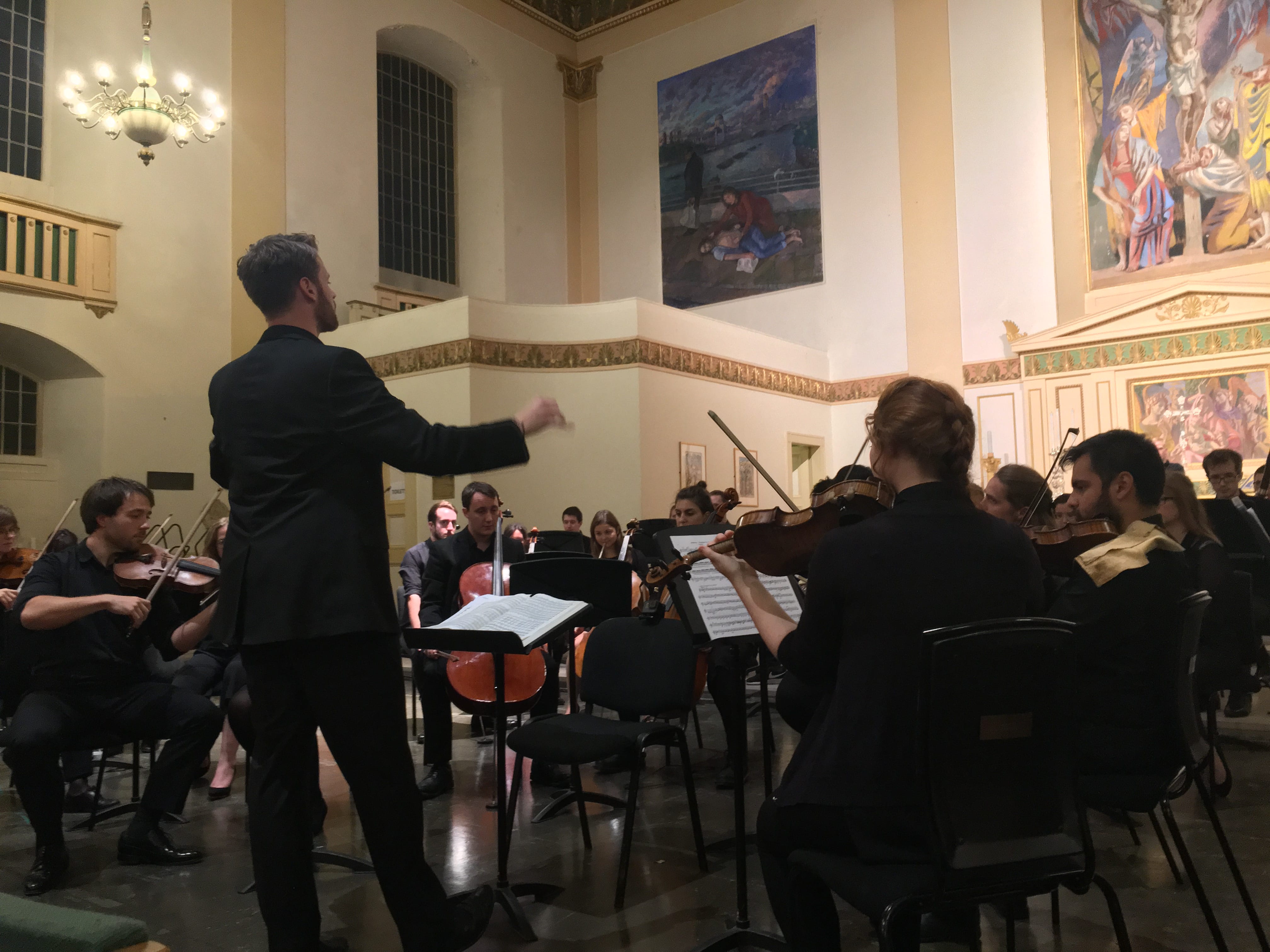 I'm an occasional attendee of live classical music – but I've often felt a lack of connection with the pieces. Watching orchestral music can feel like a passive event for audiences. The LIO gave the evening the energy of a comedy-set mixed with a live gig and a dash of a history lesson thrown in.
One of the things that livened-up proceedings was some unexpected audience participation. During one of Alex's segues, he asks for a volunteer, apparently to show how easy conducting is – of course it actually proved how tricky it could be, especially with Beethoven's later movements.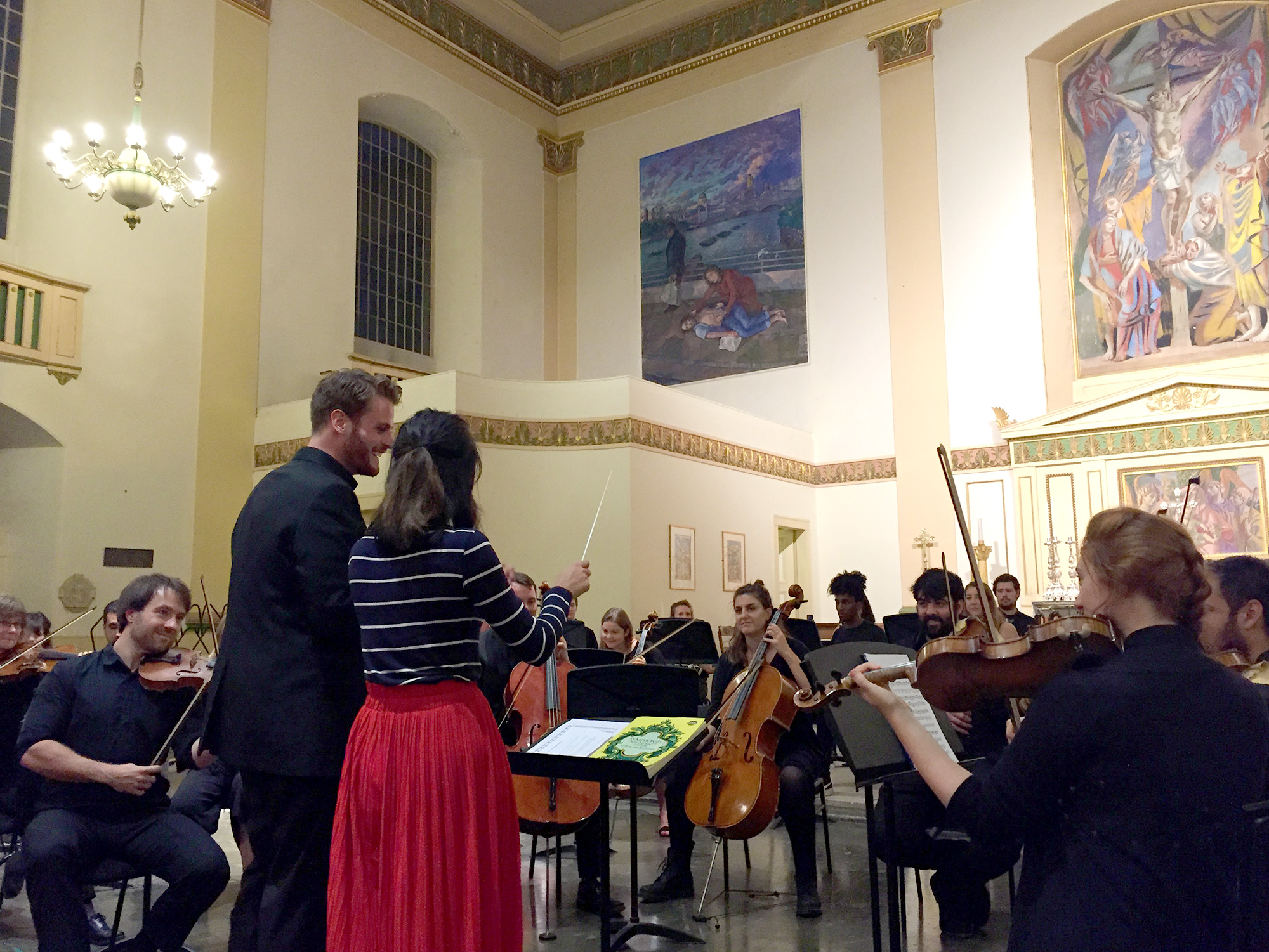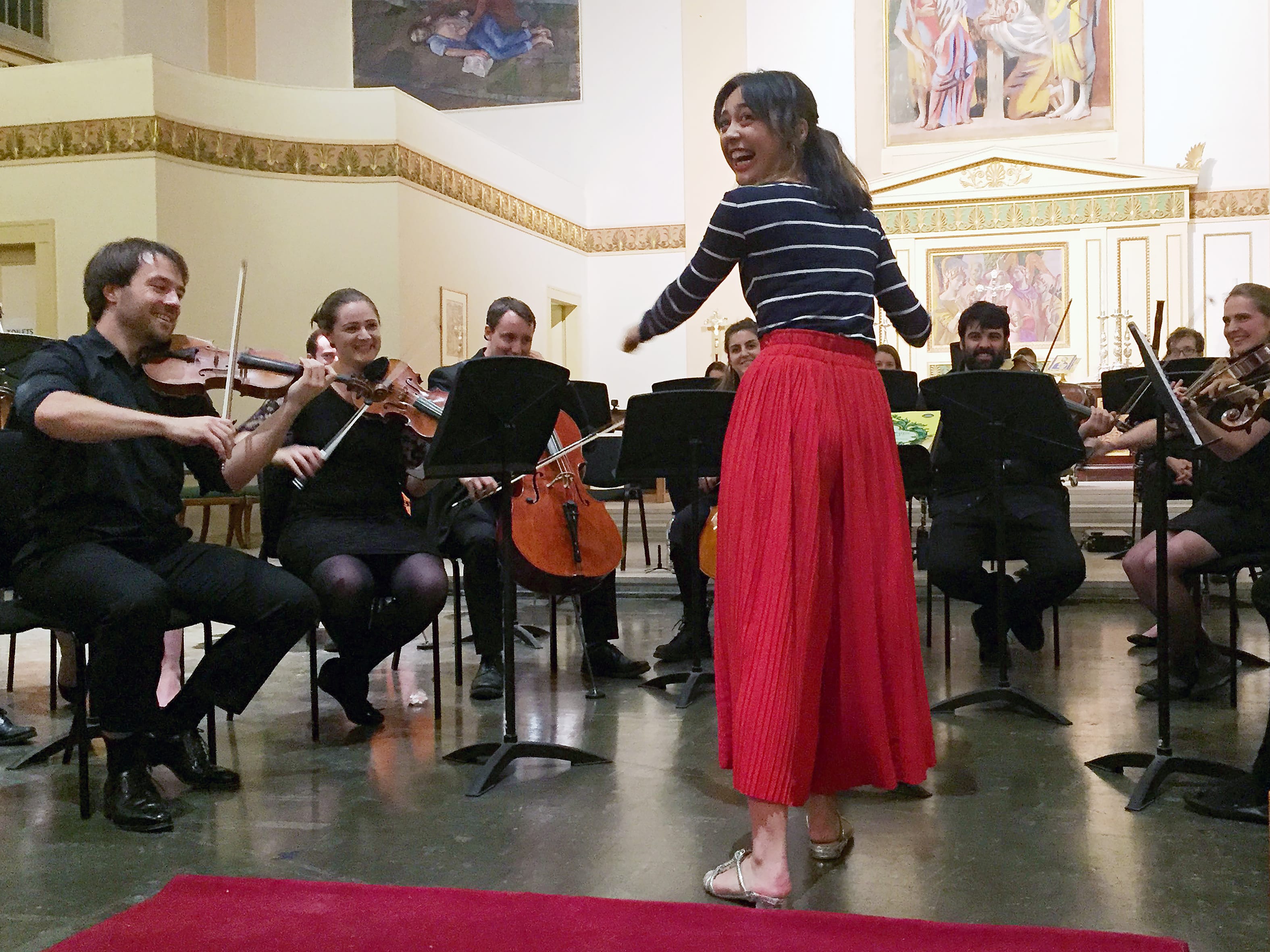 The evening was beautifully played, highly entertaining and a unique take on a classical performance (at least from my perspective). The set up has an open and inclusive feel – eschewing the traditionally stuffy image of classical music.of the shows. The LIO requires no membership fee from the musicians, tickets are cheap (donations are welcome) and the atmosphere is relaxed.
I can genuinely say that it's opened my eyes to a new way to enjoy classical performances. I'm keen to see them at their next show.
You can catch the highlights here.