I hadn't previously considered the Cog team to be a particularly competitive bunch. But split into teams, locked in two identical rooms, trying to escape by solving challenges against the clock, proved to be a testing hour for us all.
In case you're not aware, escape rooms are a puzzle-solving team game against the clock. Placed in a room you must work together to unravel mysteries, piece together clues, use lateral thinking and unlock doors to plot your escape.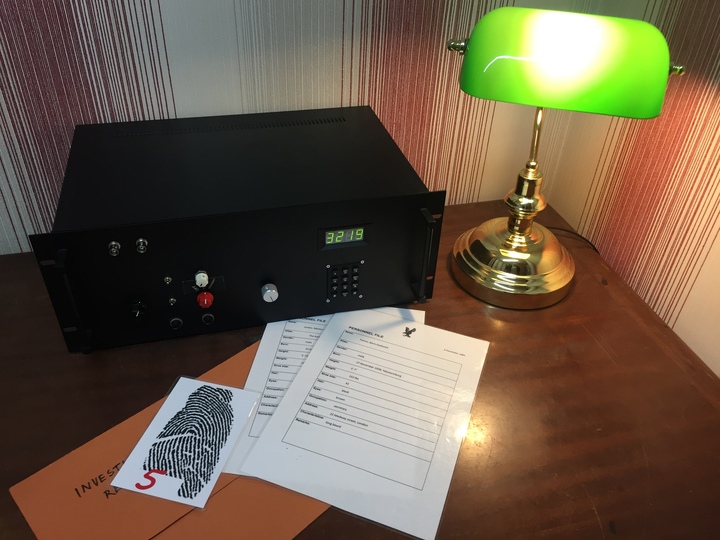 Escape rooms are popping up all over the world. It's heartening to see a physically engaging team game prove to be so popular.
There are loads in London (in fact the Cog team got secured in a room together once before.)
Each escape room company has its own 'unique' approach. Some base their rooms on historical themes, others on a scientific motif.
For our ClueTrace adventure, the idea was that we were in the mind of a master criminal; whilst he slept we had to steal his memories and work out how to transfer his haul back to us before he woke.
We had an hour. That hour counted down on a huge digital clock, staring at us every second we were in that room.
What was nice about ClueTrace was that they had two identical rooms so we were able to split into teams and race against each other as well as that infuriating clock.
I'll admit that it might have appeared that our host (who was watching us via CCTV throughout) thought we'd started slowly. A couple of (huge) hints flashed up on a tv screen to nudge us in the right direction.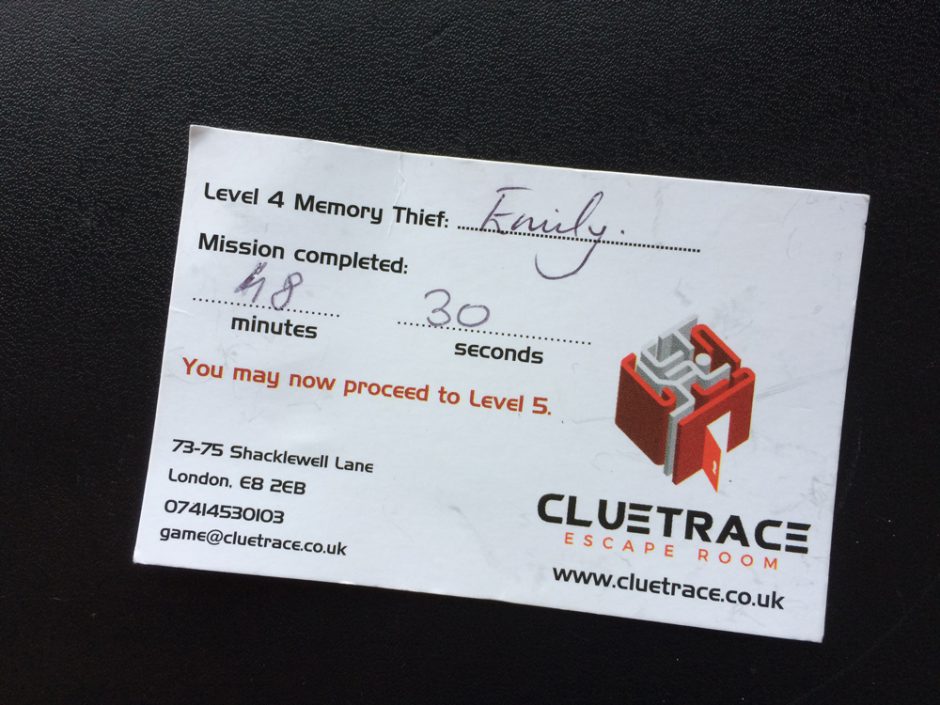 But once we hit our stride, we were racing. We escaped loooong before the second Cog team (we can call them the B team).
The B team did break out well within the hour and they probably (well, definitely) managed to complete the challenge with less clues than us.
So it's not entirely clear who truly deserves to call themselves the winners. Let's just say we escaped first and leave it at that.