As big fans of the Conchords, several of the Cog team jumped at the chance to see the band's comeback in the intimate setting of Soho Theatre.
As it's been some years since the successful TV shows, I went into Soho Theatre excited, but expecting a run through of the hits, in preparation for their stadium tour. And we knew that, as a work in progress show, it might be a little rough around the edges.
There was palpable excitement in the room, a lot of chatter about the surprise nature of these preparation gigs. The audience clearly felt special to be in this intimate theatre compared to the big stadium gigs that were to follow on the main tour.
The stage was set with a broad range of instruments, Brett and Jermaine entered without fanfare, and Brett was confused about whether to sit at piano or guitar.
Straight away we were treated to lots of new material, a (pleasant) surprise from our expectations. They started by acknowledging their age and that song material had moved on from writing about dating and dancefloors to fatherhood and jaded life on the road. The new material still took odd turns, alongside these grown-up topics they moved from medieval courtship (featuring recorder jams) to seagull songwriters.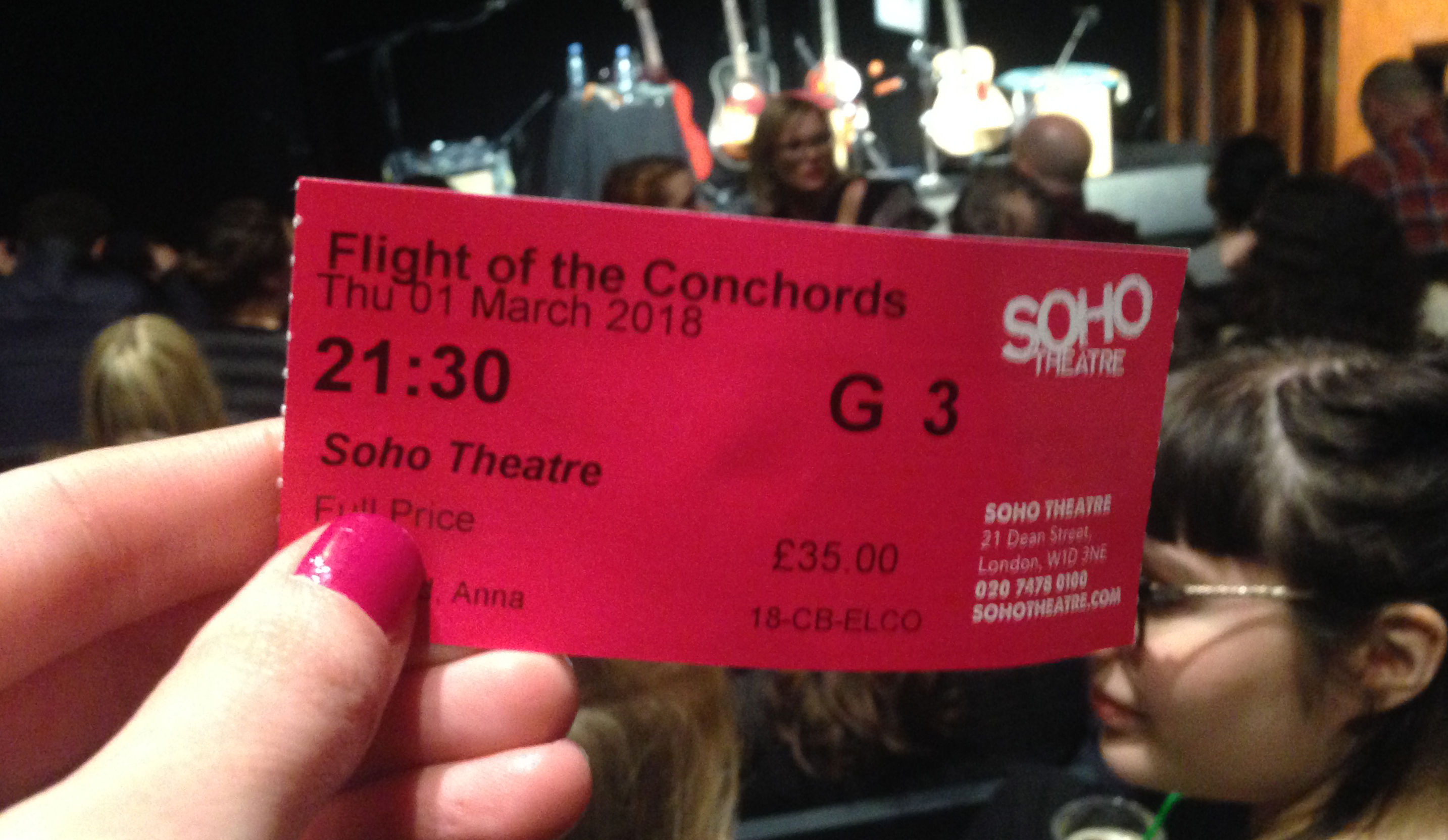 There were a good few old hits in the mix, and these were where we saw more stumbling. It's clear they've put their efforts into the new material, rather than rehearsing the old, which has paid off as the songs were as funny as ever.
The banter helped take us back to their unpolished, dead pan feel. But when call-backs from what appeared awkward anecdotes were worked into a song later on, it was clear how this was all much more thoughtfully put together than the first impression.
All in all a brilliant show and a wonderful surprise to see so much new material in this intimate setting.