At Cog we think it's important to set aside time to chat, to learn and to dive deep into topics that fascinate us.
Sometimes these informal sessions are led by a member of our team but we also think it's important to hear from friends from across the worlds of design, the arts, tech, and beyond.
We call these sessions Breakfast Briefings because, when we're together in the studio, we'd brew a pot of tea and lay on a spread of pastries.
While we've been working remotely we've been holding these sessions over Zoom. And we've been joined by a wondeful array of guests.
---
Elle Docx – Director of Communications at OAE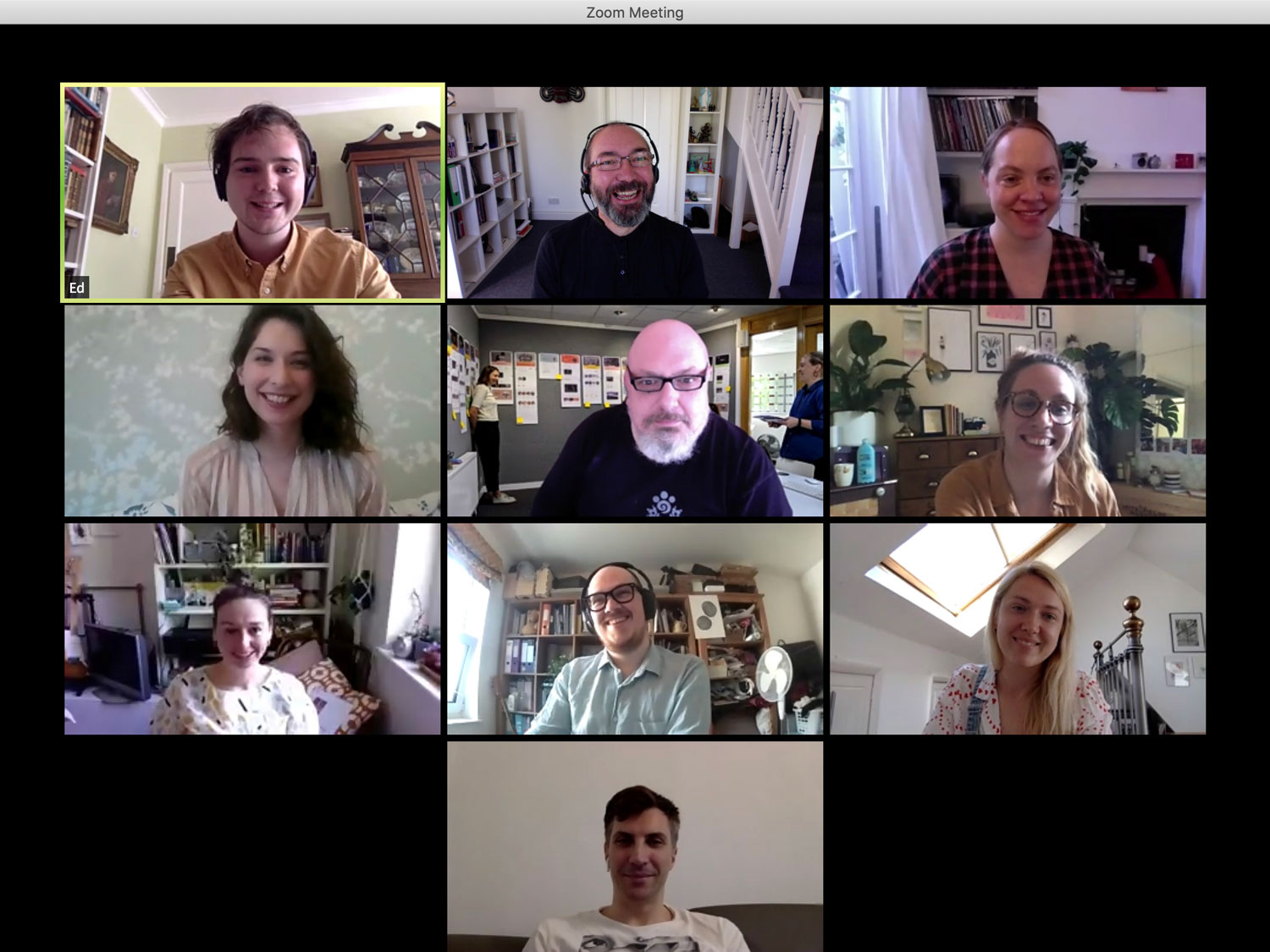 We shouldn't have favourites but… Elle Docx, Director of Communications at the Orchestra of the Age of Enlightenment, is always so full of joy that we naturally wanted her to be one of our first lock-down guests.
We had a fascinating chat with Elle about how she and the OAE had been faring in the early days of lockdown. It was really inspiring to hear about the OAE's exciting plans to deliver online content for their audiences. Elle's passion for classical music and her refusal to be beaten by the closure of concerts halls and performance spaces was infectious.
---
Jen Bartle – Head of Marketing and PR at the ICA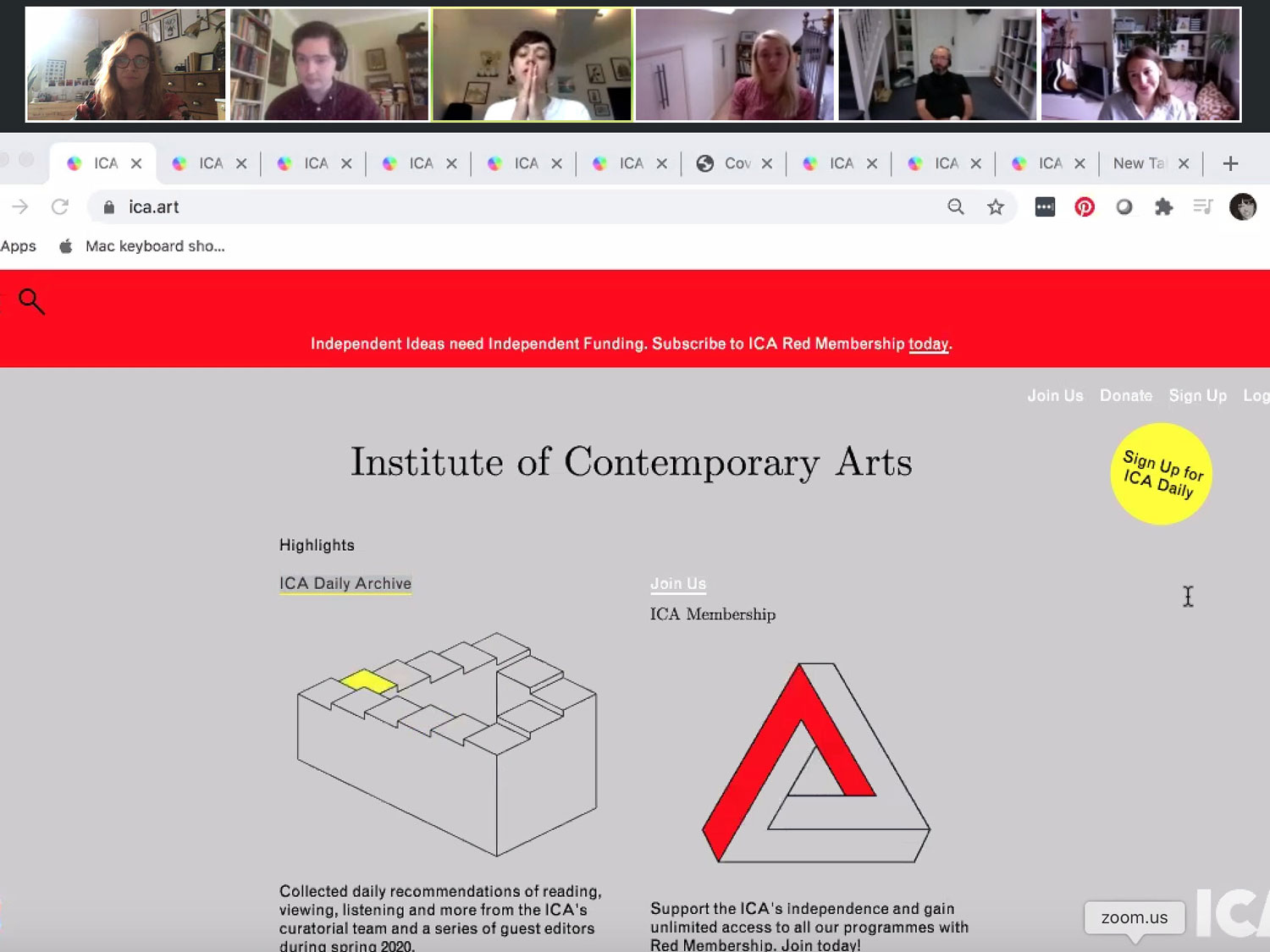 We've known the lovely Jen Bartle for a very long time. A couple of years ago, we'd worked with her when she was director of marketing at Rich Mix.
Now she's Head of Marketing & PR at the Institute of Contemporary Arts.
When the country went into lockdown the ICA decided that they needed to respond to the situation and find a new way to reach their audience. So they set up ICA Daily, a curated bulletin of interesting uplifting content that they sent out every day of the week.
As the whole team pivoted from marketing a venue, to curating and producing a daily publication, Jen was at the hub.
It was a hugely successful project, and very popular with the Cog team. So it was a real pleasure to hear Jen talk so passionately (and sometimes candidly) about the work that went into producing it, every day (yes, weekends too).
---
Krishna Balakrishnan – visual artist and curator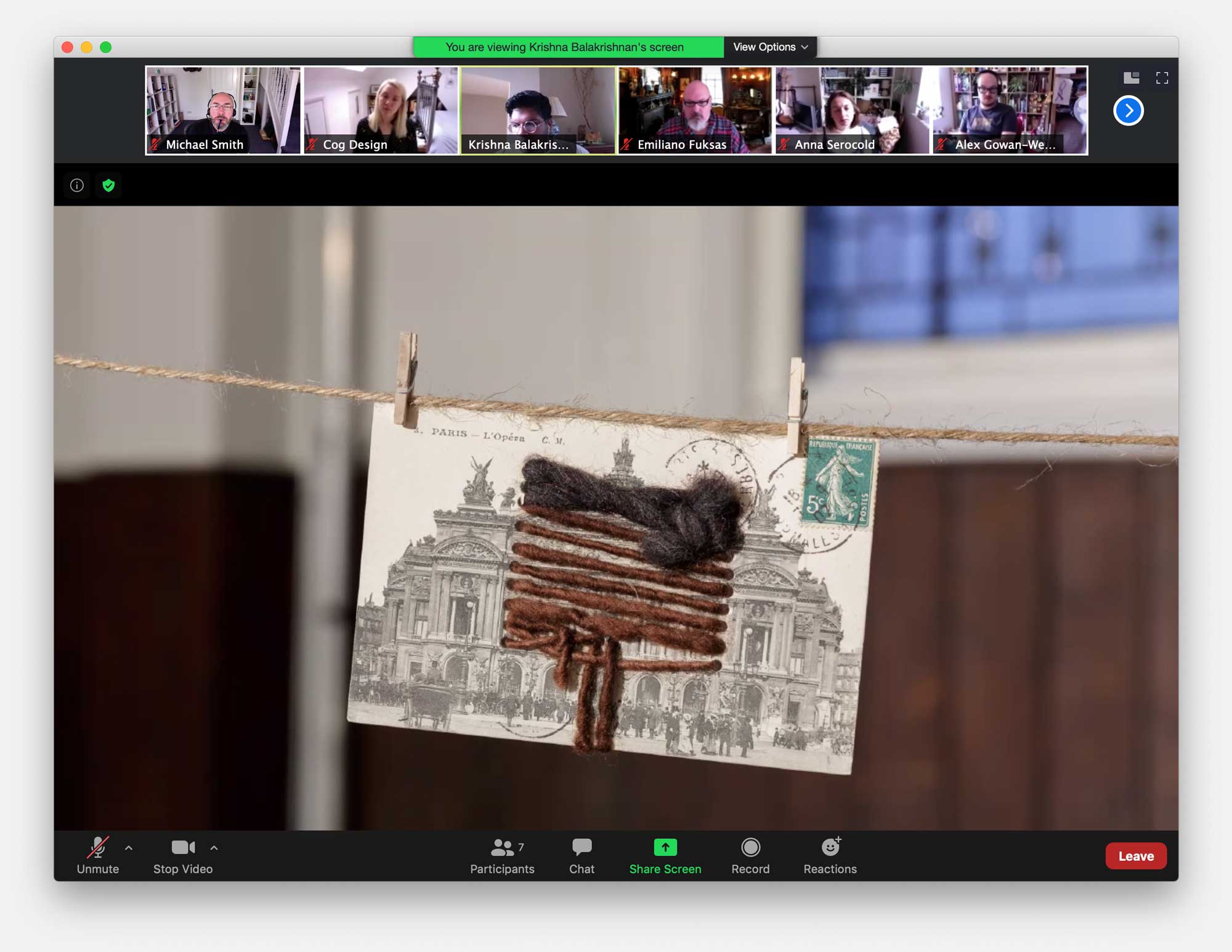 Krishna Balakrishnan is a Canadian visual artist (graphic design, image-maker) and curator based in London.
Emma had met him on a typography and printing course. She was righty fascinated by his work.
He talked to us about the concept of cultural hybridity and artists whose work fuses cultural influences. He was particularly fascinated in the indelible marks and artefacts left by any interaction between cultures.
He also talked about his project book-as-exhibition.org/. He has sent a book on tour, to be added to by artists on its travels.
A really interesting way to start the day, thinking from entirely new perspectives.
---
Sam Biscoe – Ticketing Operations Manager at Selladoor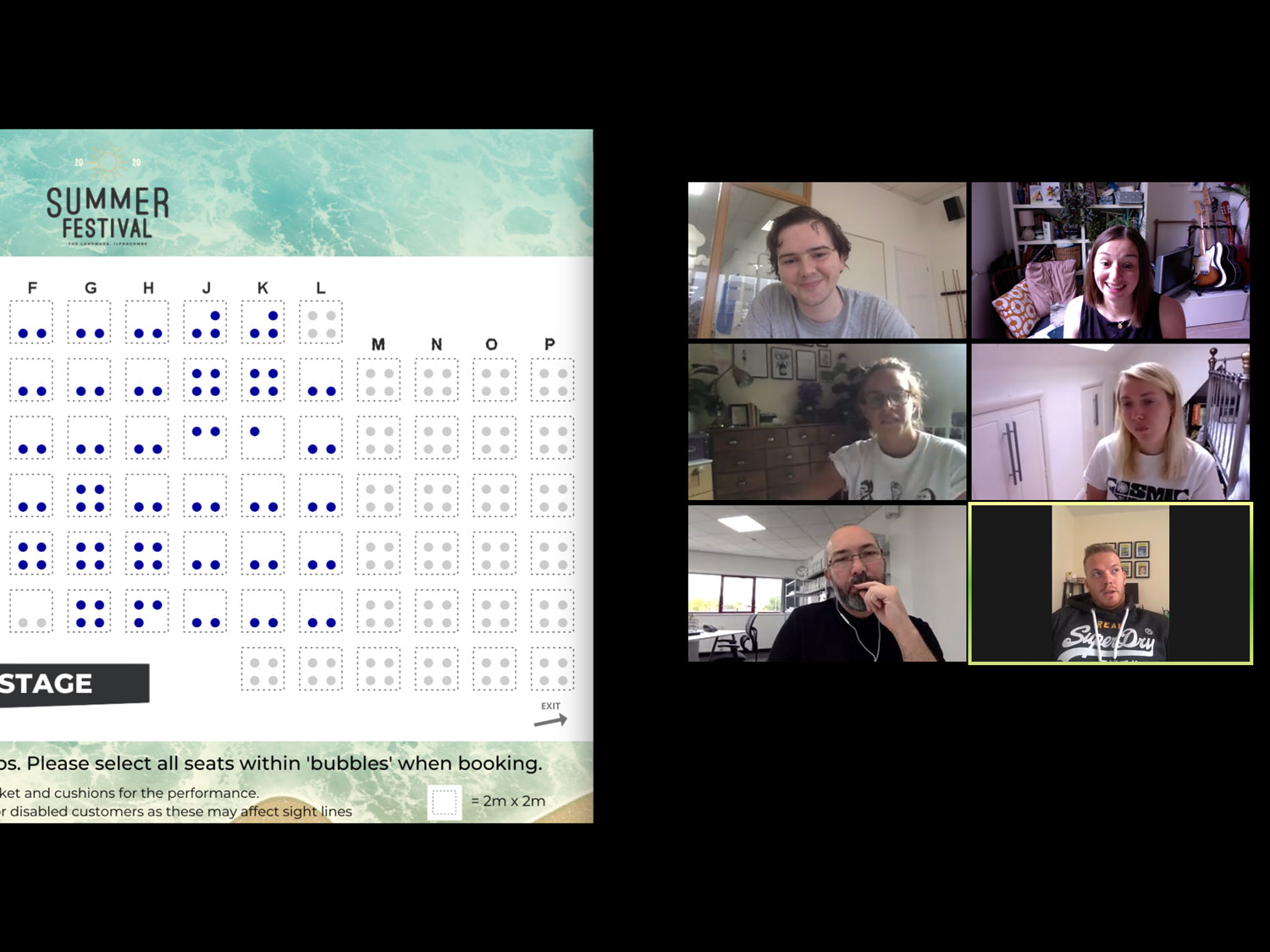 In July performance venues started to reopen with social distancing measures in place. The need to socially distance presented a whole set of complicated challenges for venues when it came to ticketing – challenges that could make or break a venue.
So it was really interesting to hear from ticketing pro Sam Biscoe about how he'd been navigating these restrictions at Selladoor, using the ticketing platform, Spektrix.
We discussed the process of getting audiences back into the New Theatre Peterborough and Sam talked us through the data that revealed how regular customers were rallying round the recently reopened venue.
---
Nat Maher – founder of Kerning the Gap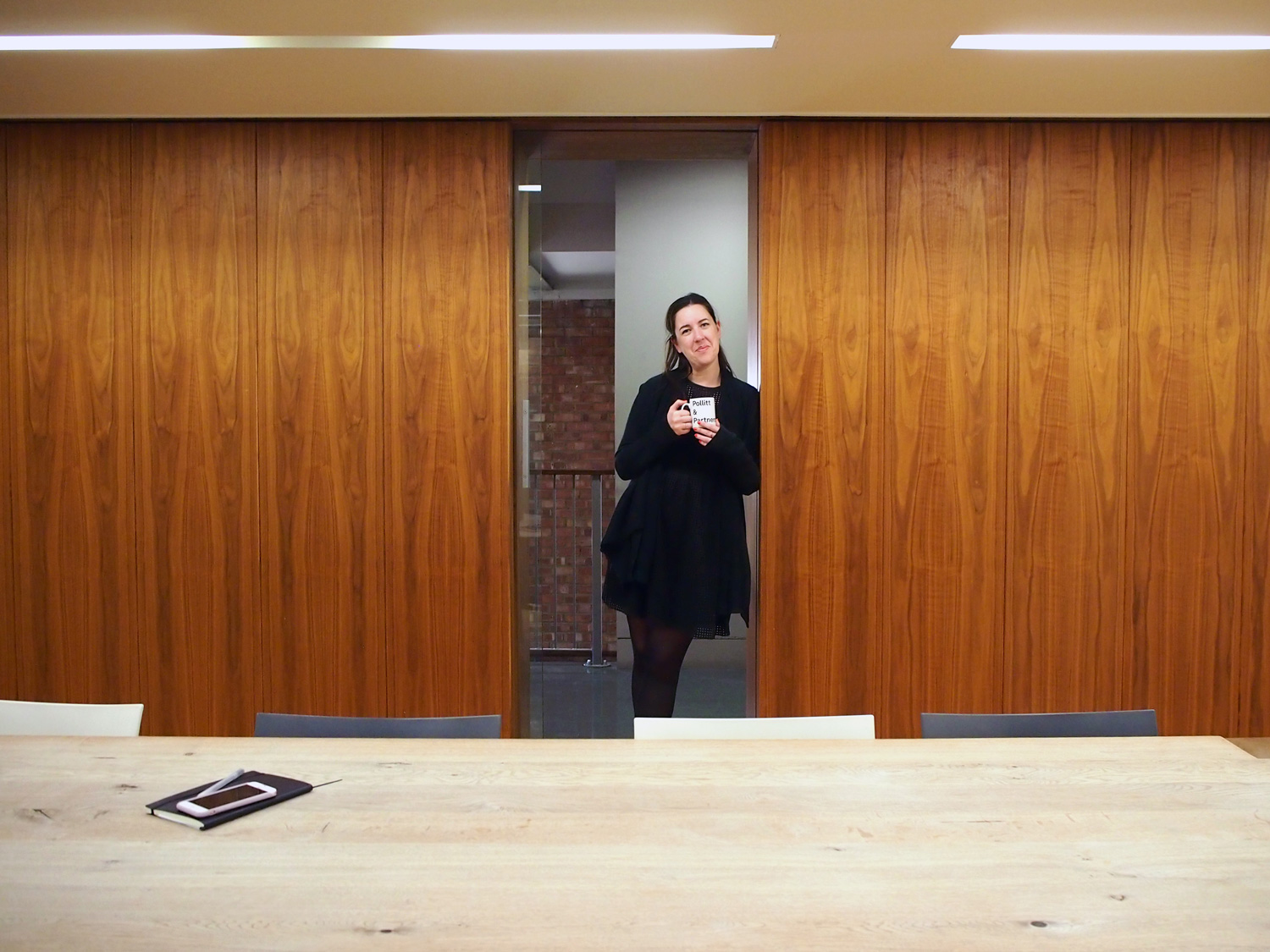 In August we spoke to Nat Maher about Kerning the Gap, the equality network for the design industry that's fighting to improve diversity in leadership roles.
Nat is a brilliantly charismatic advocate for this vital cause. Whilst the diversity statistics made for grim reading (design leadership is overwhelmingly white and male), Nat talked us through some of the measures studios could take to address this unbalance – by changing attitudes to maternity and paternity leave, investing in new talent, and introducing quotas in senior teams.
She also talked about the rapid growth of the Kerning the Gap network, and the impact their highly successful mentoring scheme was having.
---
The Cog team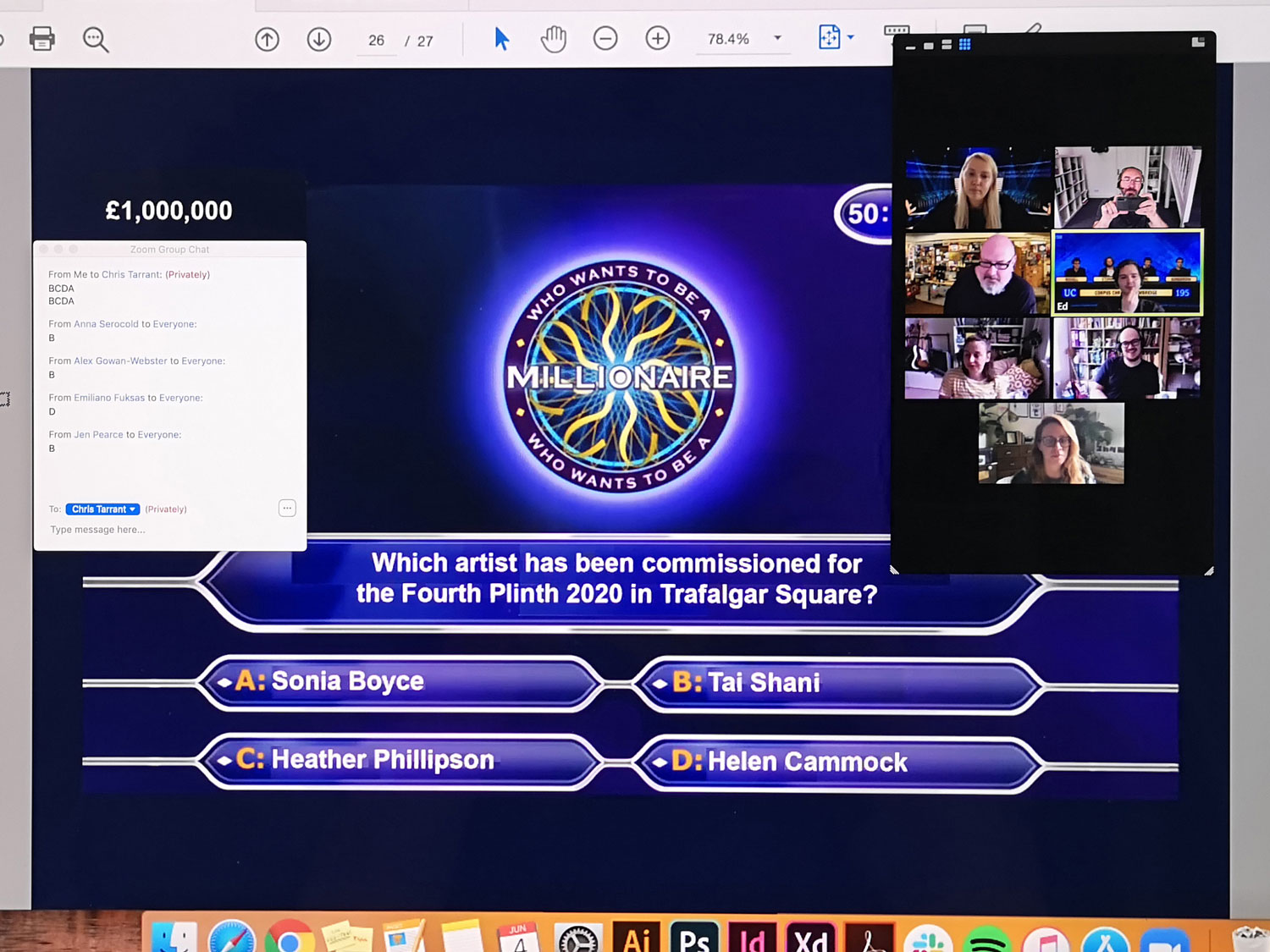 As well as chatting to guest speakers, we've also had some great internal sessions. Razvan talked to us about the history of WordPress; Michael discussed the ins and outs of intellectual property; Alex showed us some work he'd been doing on generative art and creative coding (which he's written about elsewhere in our Journal); and, inspired by James Graham's Quiz on ITV, Emma created a Who Wants to be a Millionaire style session packed full of Cog and arts related questions.
---
We've all got so much out of our fantastic summer Breakfast Briefing sessions.
We're hugely grateful to all of our guests for giving up their time to chat to us (we owe you tea and pastries aplenty).
We've enjoyed carrying on the conversations that were started in each of those 9am sessions which have led us to surprising and exciting places. And we're looking forward to talking to more brilliant people in the autumn.
If you'd like to lead a breakfast briefing session one Thursday morning please drop me an email on ed@cogdesign.com.