Bob and Roberta Smith, otherwise known as Patrick Brill, makes protest signs out of all sorts of objects. These create works that are surprising and beautiful in their medium and message.  Of course I'm biased about the style of this work … typographic art always goes down well with graphic designers. 
There are two rooms of his placards, sculpture and paintings, these are mixed amongst the William Morris collection. It's a great way to see the comparisons between the two artists, and it brings to light the issues that William Morris campaigned for, which are still relevant today. It helps keep the William Morris Gallery's collection current and gives a good historical context to the show.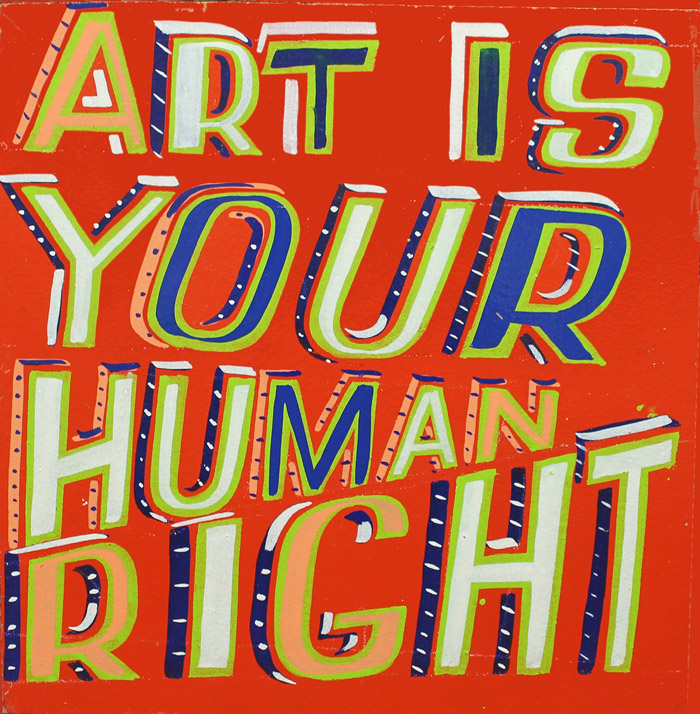 Smith brings fun to campaigning without feeling preachy. Making protest signs beautiful is a great way to engage people and the exhibition comes together to create a celebratory feeling that is so often missing from protests and politics. The exhibition is a useful reminder of the power of art to engage us with politics in new ways. And it reminds us that political engagement is as important today as it was in Victorian England .