Still craving in-person experiences after months of virtual Cog Nights, we decided there was no better way to dive back in than to visit the multi-sensory digital experience that is Ryoji Ikeda's sound and light exhibition at 180 The Strand.
Ryoji Ikeda is a Japanese visual and sound artist. We've been fans of Ikeda's work for a long time. In fact we designed print publicity for his UK tours with the Contemporary Music Network in the early '00s.
This exhibition, the largest of the artist's work ever staged, featured never before seen installations, alongside more established works.
With its exposed blockwork and concrete floors, the new creative hub that is 180 The Strand gives Oxford Street's Urban Outfitters a run for its money. The industrial-style aesthetic of the space is the perfect venue for this cool, 'Instagramable' show. 
Before we could even enter the exhibition, we were given disposable shoe coverings to wear. There were cream carpets,  displays to sit amongst, and works to walk on, so the swimming-pool style shoe coverings (which looked great, by the way) were a must.
From the get-go, the exhibition was, as promised, multi-sensory. The floors were soft and fluffy; the lights were blindingly bright and then bewilderingly dark. There was never a silent moment thanks to Ikdea's audio compositions: the buzzing of high pitched sounds, often in frequencies just on the edge of the range of our hearing. 
One thing we noticed (and liked) was that the installations transitioned smoothly into one another so the experience felt seamless. There was no respite from the sensory overload, which helped us truly immerse ourselves in the atmosphere.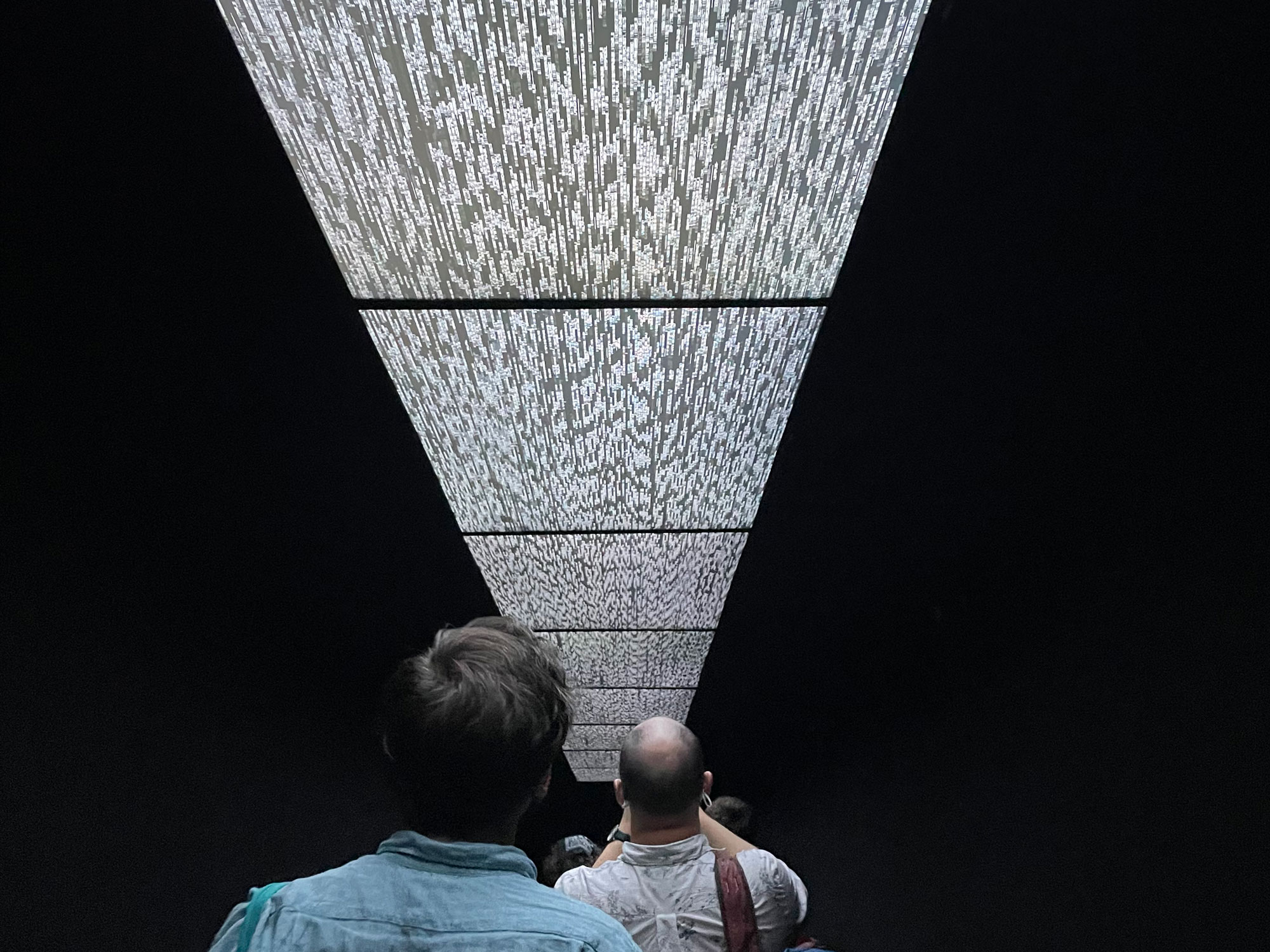 The exhibition is made up of 12 artworks. It took us about 45 minutes to be guided around the lot.
A good portion of the time was made up watching data-verse, a triple-screen project which was commissioned by watchmakers Audemars Piguet Contemporary. 
Data-verses 1,2 and 3 have actually existed independently since the late 2010s. But this was the first time they have been shown as a trilogy.
Like an out-of-this-world cinema trip, we sat down on soft floors, in a pitch black room and watched as stars erupted and satellites whizzed around. At least, that's what it looked like.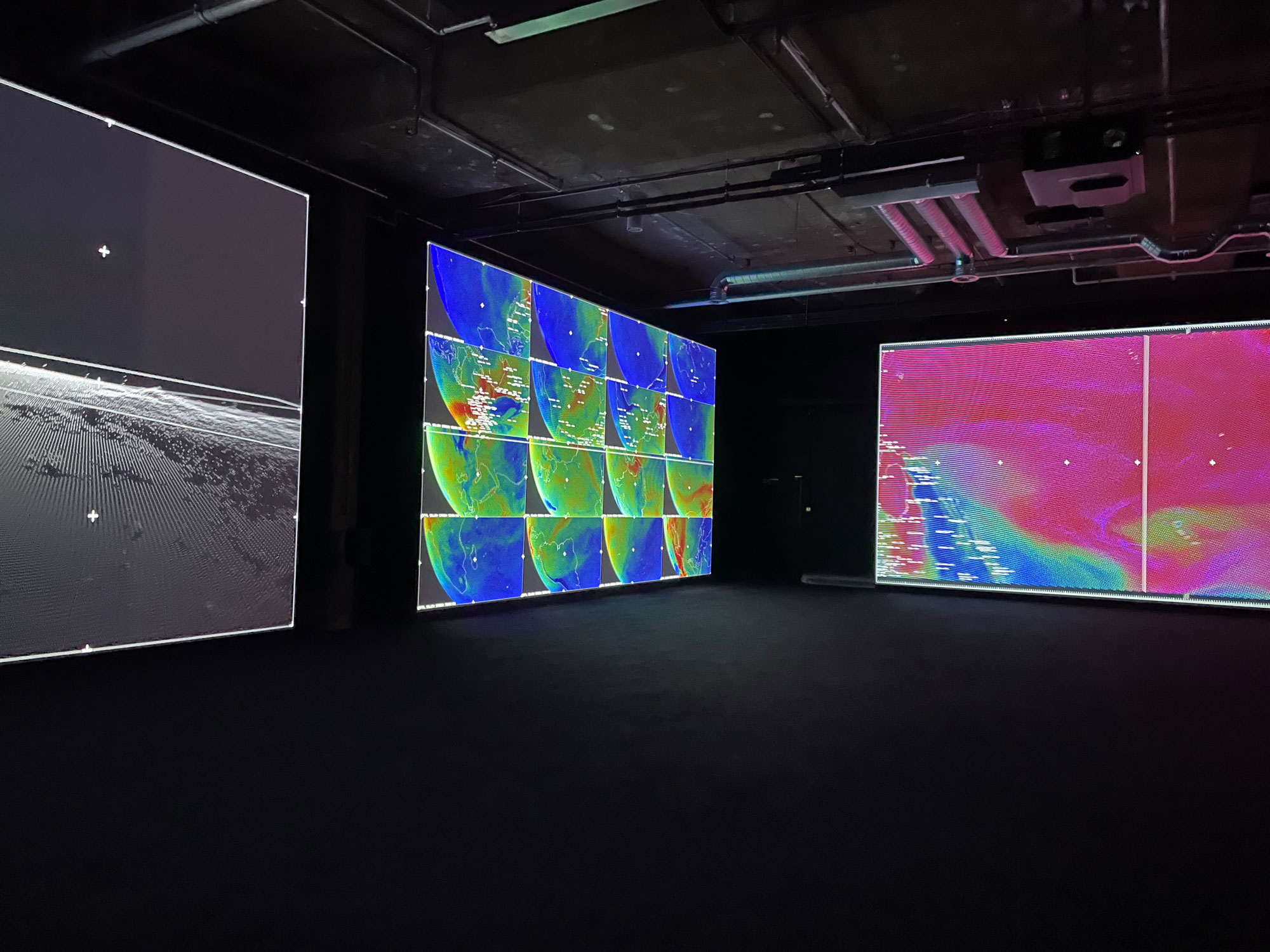 We're a very visual team who love to take photos. This was the perfect exhibition for that. Alex got some of the most interesting pictures of the light works by tinkering with his camera shutter speed.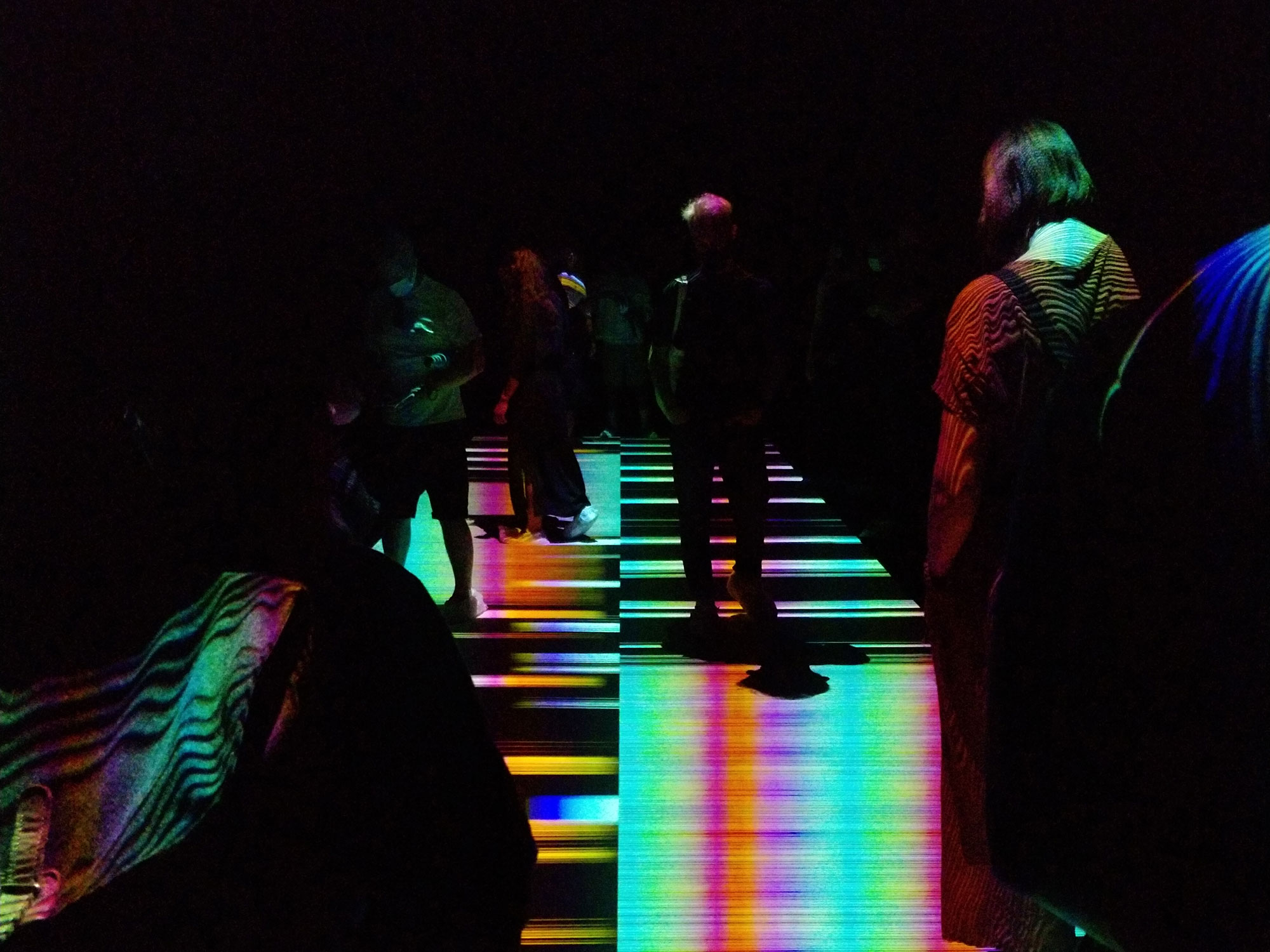 While Alex was altering the speed of light, the rest of us were getting prime social media content. Needless to say, we enjoyed ourselves.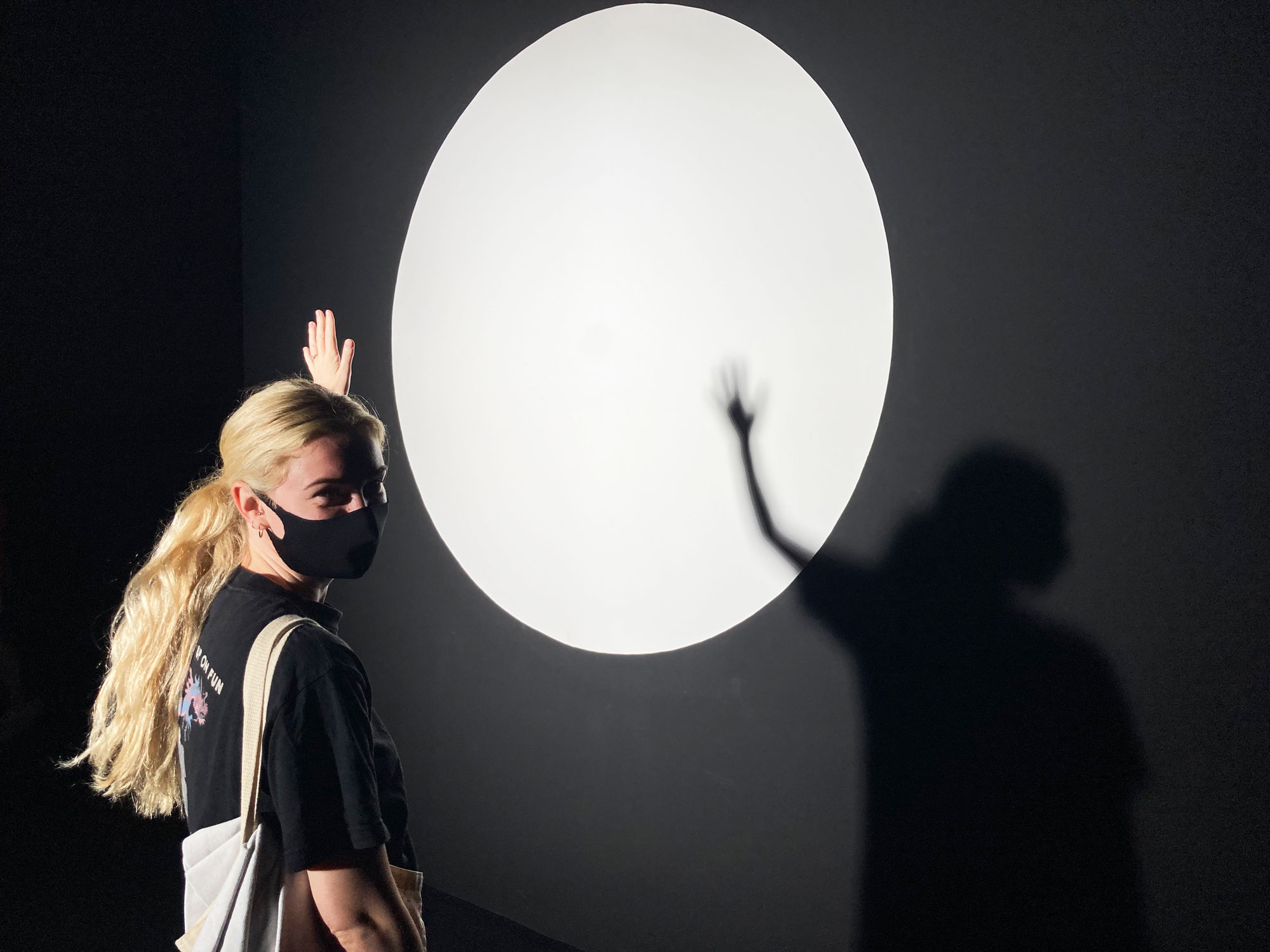 The exhibition is on until the 18th of September, so there is still plenty of time to go on a sensory journey, which is unlike anything i've seen before.