Live-streaming: frequently asked FAQs
Here are our top ten tips for writing the best FAQs for live-streamed events.
Live-streaming performances is a vital way to reach audiences at the moment.
The novelty is thrilling for some audiences, and anxiety-filled for others. In some cases, that small barrier is enough to stop some people from booking  altogether. You can address this by clearly setting expectations and making your audience feel as ease.
A list of frequently asked questions can be a useful starting point. It's a central source of information that you can keep refining as you learn from each experience.
Based on our experience, here are our top suggestions for areas to cover when writing your lists.
1. What is it, exactly?
Be clear exactly what your event is. It'll be obvious to you because you've been talking about it for weeks. But you need to be crystal clear to an external audience who is coming to it with potentially very little context.
3. How do the tickets work?
Audiences are (usually) used to receiving a physical or digital ticket and showing that to gain admission to your venue. But streamed shows are different. Even if someone has booked tickets for other live-streamed events, your set-up is likely to be slightly different. Clarification is always helpful.
Be really clear about how they will receive access details and when access will be available. Will a link be emailed to them with their booking confirmation, or will they only be sent this a couple of hours before the event starts?
If the ticketing process is connected to a built-in paywall, as it is for live-streams using a CogPlayer, let your audience know that they just need to log-in with their usual username and password.
4. How do I get the most out of the show?
Have you designed your live-stream to be watched in a particular way? Is it best enjoyed with headphones on? Should it be watched in full-screen, or have you designed the experience to incorporate live comments and other features? Is there a pre-show talk, a post-show discussion or a live tweet-along (with a hashtag)?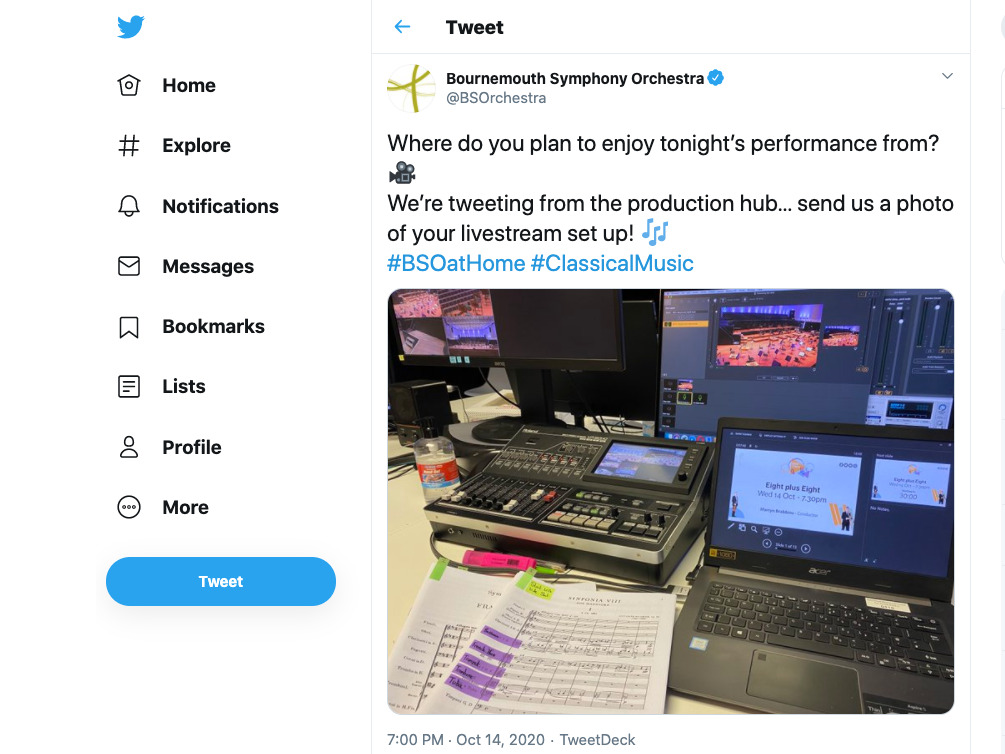 Let your audience know what they need to do in order to watch your live-stream in the way that they'll get the most out of it.
5. How will you meet access needs?
There are all sorts of ways to make your live-streamed performance more accessible. You should consider adding captions or a sign-language interpreter to your live-stream. Or you could add optional audio description.
Make sure you let your audience know what measures you've taken to make your event more accessible, and be clear about how they can activate these features.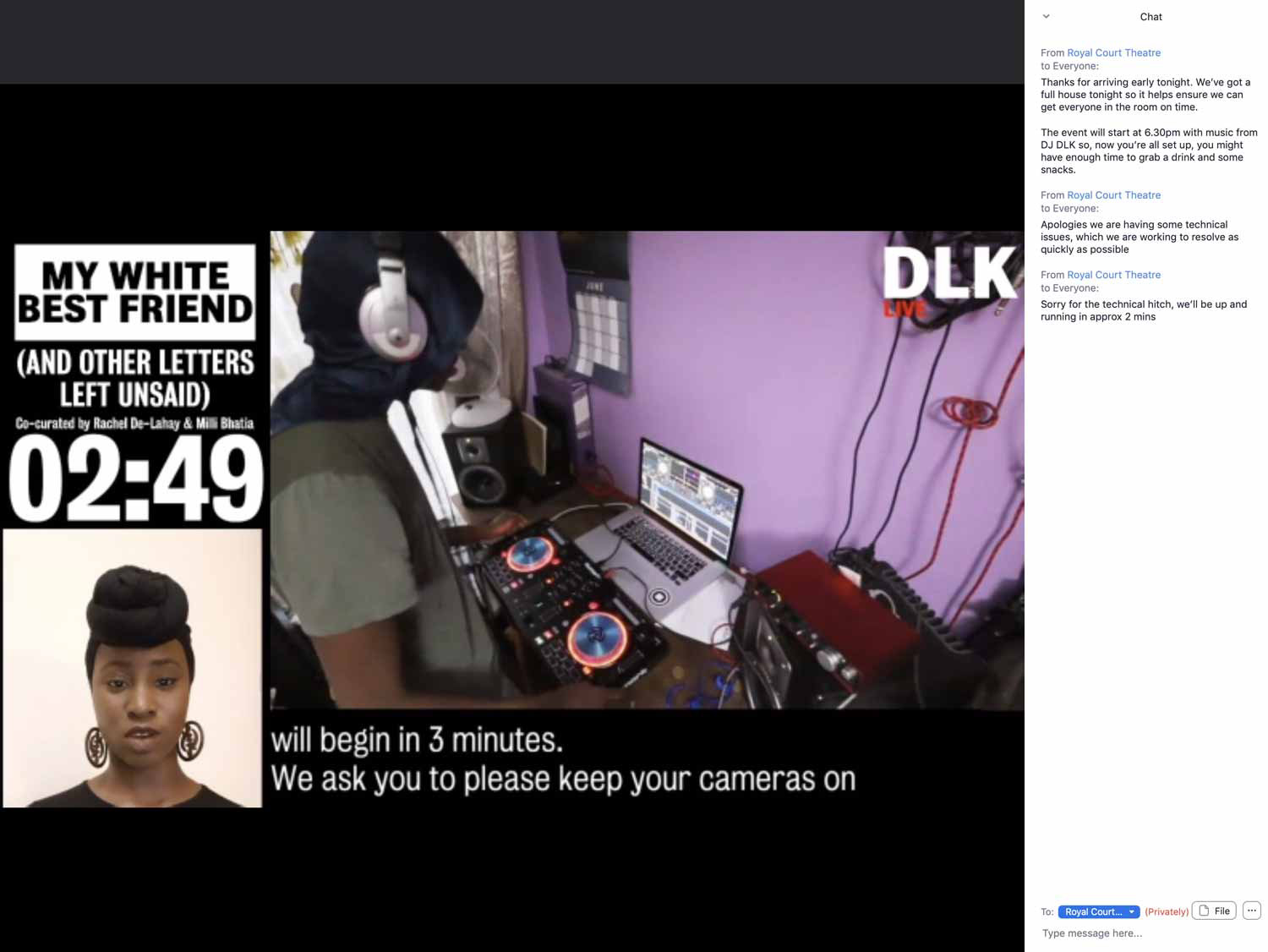 6. Are there any trigger-warnings?
You have a duty of care to your audience (and your performers). It's especially important to consider the context that you are in someone's home: their safe space. If you might be touching on difficult topics, or subjects that might trigger reactions, be sure to include a warning.
Be especially mindful of all the usual areas where you'd usually including warnings: strobe-lighting, loud bangs, jump scares. And let people know if your show might include nudity, violence, offensive language and anything else that audiences would benefit from knowing about in advance.
7. Can I watch it on my telly?
Many audiences will have little experience of watching 'broadcasts' on anything other than their television. Explain how to connect from devices to televisions (there are many options, including using the Smart TV facilities that many people have).
Do it early enough that they can plan and maybe even order the extra cable they need, or to get their granddaughter to hook up the Chromecast kit the ordered.
8. I'm not tech-savvy, can you help me?
Beyond hooking up to the TV, some audiences will have even more basic needs. Will you be on hand to help with their needs, or could you be, in advance? If so, let people know; if not, let people know that and provide detailed instructions.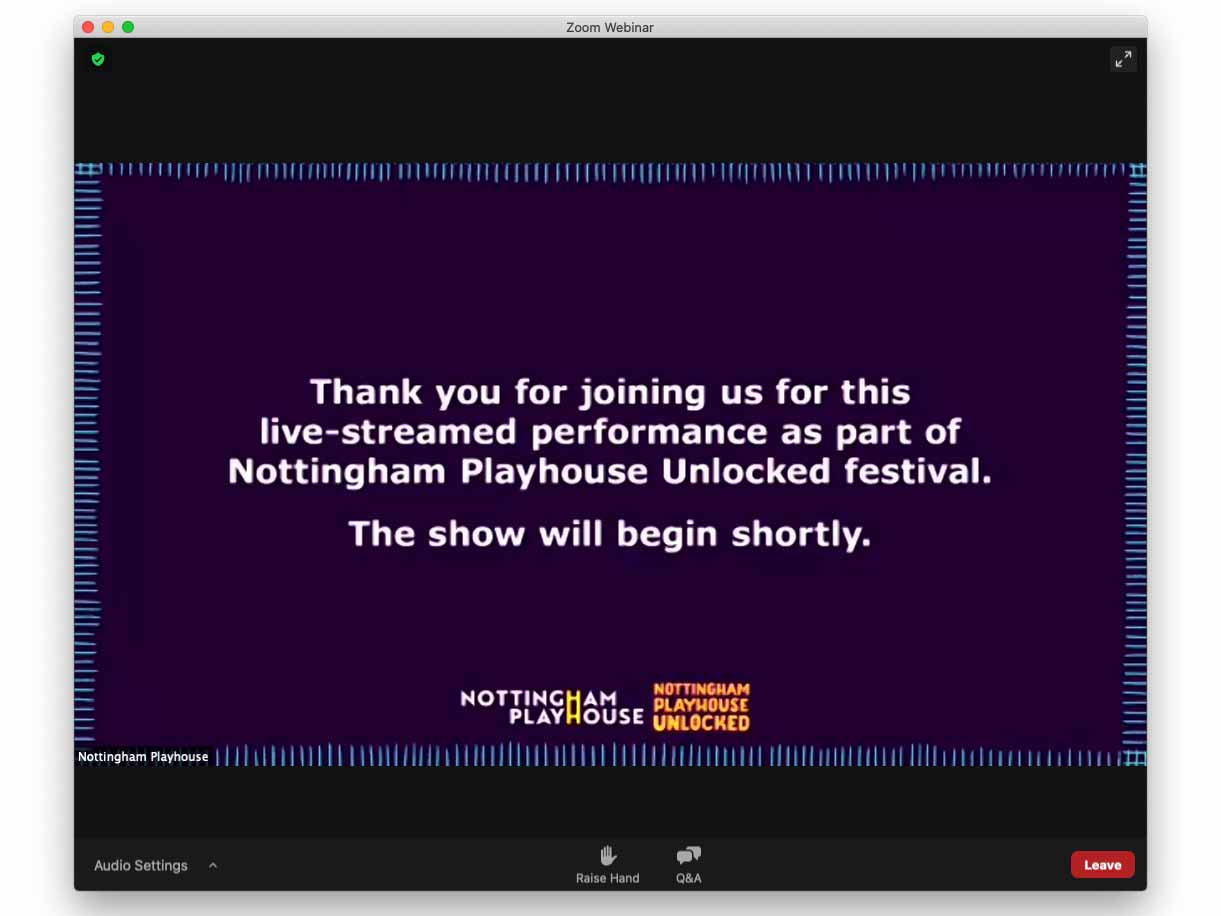 Make sure you offer detailed guides on how to do things like how to make the video full screen, mute and unmute the live-stream and adjust the volume. It may seem obvious to you but there's no harm in explaining why you can't pause the video, or what will happen if the internet connection goes down during the show.
9. What if things go wrong?
Sometimes things go wrong, especially on live events.
Your audience might be worried about missing out if there are technical difficulties.
Let them know how you'll tell them about problems. Is there a live chat service, a phone number, a Twitter account or a dedicated support email address they can write to? If not, be clear about that too.
If something goes wrong during the livestream they're attending, could they transfer their ticket to another night, or will the show be recorded and made available?
10. Can I watch it another time?
If you are recording the event, you might consider making that available as an alternative for the 'live' audiences. Some audiences can't engage with the idea of a fixed start time and are happy to forgo the 'live' experience in favour of a start time that fits around them.
Of course your event might rely on the live nature of the event. Or your team may insist that the show is only available live.
If that's the case then be clear about it. Everyone will appreciate the clarity.
---
Answering these questions in advance will help to manage your audiences expectations, and should make things smoother for your team if things do go wrong.
Many arts organisations have already put together some excellent FAQ pages.
Here are a few that we think are particularly good:
Old Vic: In Camera – the Old Vic have made a very thorough list of what to expect from their In Camera season, including explanations for their tiered pricing system
Bournemouth Symphony Orchestra – BSO provide fantastic technical support during their weekly live-streams including a dedicated support email address and extensive set-up information
BFI Player – the BFI's on-demand film platform has a well-written list of FAQs, complemented by a live chat function.
Nottingham Playhouse – Nottingham Playhouse send a clear, instructive email to digital ticket holders.
Let us know if you'd like to know more about how we've integrated live streaming (and other video and interactive) technology into our clients' websites. Or visit the CogPlayer site to see the stand-alone, on-demand player we've build to integrate with Spektrix ticketing and CRM.