The Crystal Maze LIVE Experience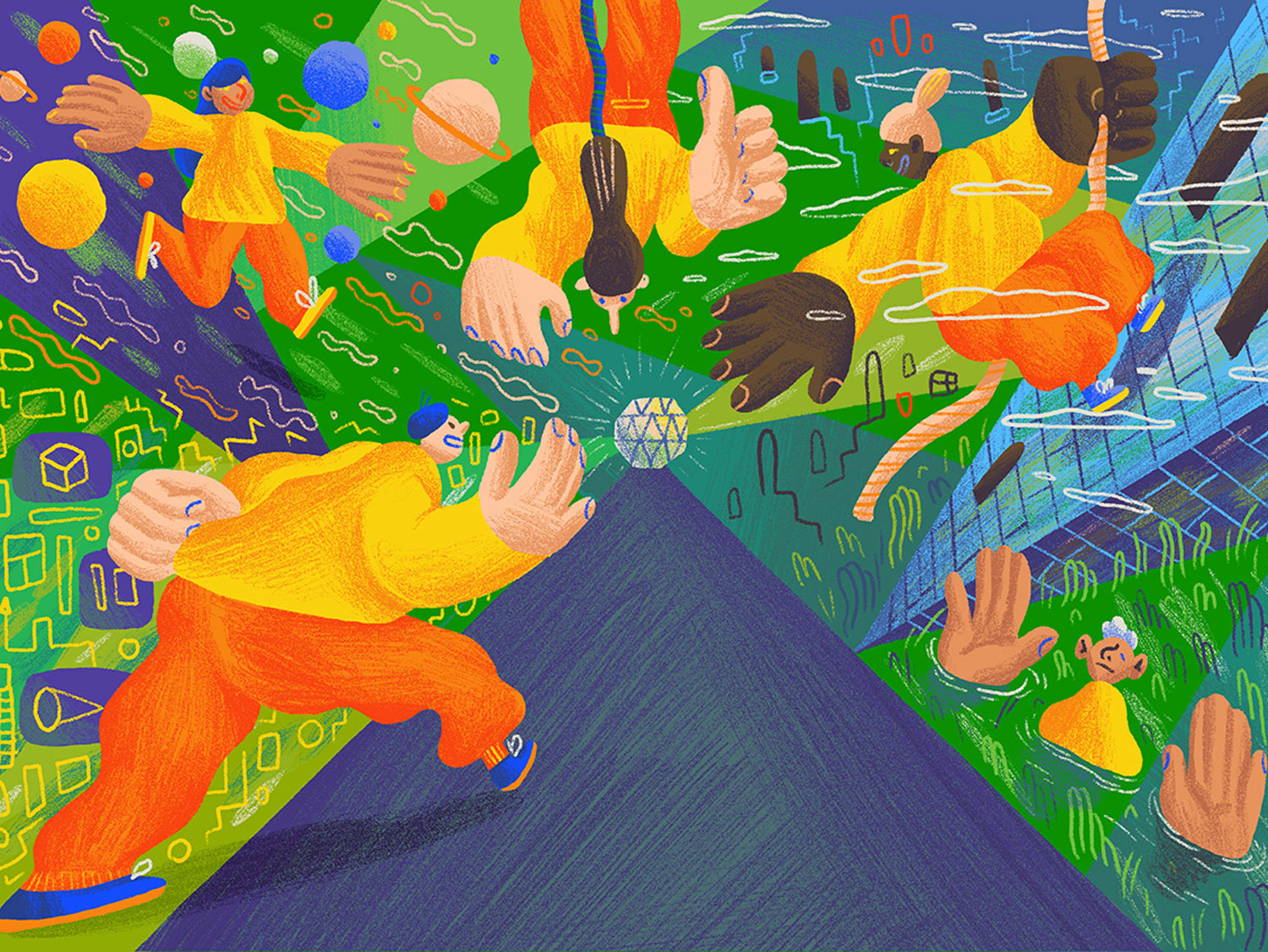 For January's Cog Night we played The Crystal Maze Live Experience. Anna gives her take on this unique attraction.
The Crystal Maze TV show was a phenomenon, the perfect mix of kitsch and play. It was like the geeky version of sports programme, or the sporty version of a quiz show. It could have fallen between the stools but host and creator Richard O'Brien bridged the gaps with humour and knowing asides. 
Most of us loved it (and the more recent Richard Ayoade reboot, but perhaps not the brief spell of Stephen Merchant) but some of the younger members of the team had no idea what we were talking about. It was a tricky concept to try to explain. They just had to experience it for themselves.
Upon arrival at the flashy West End venue (it's in the Trocadero at Piccadilly Circus), we apprehensively locked our phones (no phones, no photos) and winter clothing away in the lockers provided.
Our host greeted us and took us through to a snappy video safety briefing, further building the excitement and adding to our nerves.
Before we got into the maze of six themed-zones, each with several challenge rooms, we had a team talk. We elected Ed as our leader. He would decide who might be tasked with which challenges – mental, physical, mystery and skill. There were lots of discussion about who might be good at which. Personally I didn't want to take on anything too much like PE class.
Our Mazemaster (the Butler) arrived like the jump-cut of a horror movie. It certainly got our hearts racing and the adrenalin pumping. 
The Mazemasters are essential to the experience. Each brings their own character and personality, and guides their charges through the maze with energy, wit and flair. Ours was the Butler – he gauged us perfectly and tailored his performance to suit.
Arriving first in the medieval zone we were immediately immersed in an impressive set. The set-up was so much fun that even though we failed our first two challenges (Jen narrowly missing a winch and pulley system, and Michael failing with a bow and arrow), we didn't mind. We were having a great time.
Our initial setbacks made it more exciting when we worked as a team to decode a set of cards to win our first crystal.
The scale of the maze unfolded as we took on ever more impressive challenges. We passed through Aztec, Futuristic and Industrial zones. Highlights included Ed's sandy retrieval through a web of wires, Kathleen's bucking bronco, and Jen's energetic jungle-gym sprint, winning us a tasty stack of crystal.
We were always well looked after by our host and Mazemaster as they ran us through corridors, up ladders and down slides. The seamless experience meant that we didn't have a moment to catch our breath for the next hour and a half as we ran, climbed, crawled, and slid from game to game. 
The time flew by, although it was probably the longest some of us had spent without our phones in a while. It was great to fully concentrate on the games at hand.
Finally we were at the dome. With the cry of 'start the fans' we were frantically grabbing gold foil from the air. It really topped off the whole experience.
We were so delighted, that coming out with a particularly average score of 101 didn't dampen our spirits. 
And then, of course it was on to the obligatory gift shop. Actually, the gifts were pretty good. We chose and picked up our team photo (we're sipping tea in it, as a nod to Cog's legendary love of the beverage) on a crystal USB stick, for £10 which seemed a fair price to pay.
It's hard to do justice to The Crystal Maze Live Experience, in writing. With its fantastic sets, its charismatic Mazemaster, and its slick behind the scenes team, the maze is a unique kind of live entertainment, whether you've seen the TV show or not.
Book a ticket, start the fans, and thank me later.
---
Illustration by Scott Balmer for our Cultural Calendar.