Jack Renwick is a rapid-fire bundle of enthusiastic energy and contradiction. It's an engaging mix.
Before her talk she told us that when she's nervous she swears and, having immediately regretted accepting this gig, she is very nervous this evening: we should expect lots of 'fucks' and maybe the odd 'cunt'. We got what we expected.
Her stripy top, headscarf and bright red lipstick are what the non-design world might call her trademark look.
In some ways Jack is an anomaly: an outspoken woman in a world so dominated by men. In others she's an archetype: the working-class Glaswegian kid with a strong work-ethic, whose determination got them a place at art college, and a career-defining placement at a top London agency.
She's also a living embodiment of branding. Her stripy top, headscarf and bright red lipstick are what the non-design world might call her trademark look. As she's so often featured in the design press, her look makes her instantly recognisable in any crowd, the very opposite of the Where's Wally character that those stripes evoke.
Jack's talk begins with…
Actually, she didn't begin the event. Before that, Typo Circle's Chair, Alan Dye (from NB Studio), introduced Paul Harpin. Paul talked through a slideshow about his project Buy Fonts Save Lives. They sell font licenses to raise money for cancer charities. It's a great project with some lovely typefaces, including a couple from design's superstar Matt Willey. And, as Paul says of his own font, "I don't mind if you don't like it or never use it, as long as you buy it ~ to raise funds for cancer care." Do support them.
Jack's talk begins with another part of her brand, a slide that I guess she's used a thousand times before. It contains the wording used as her bio on numerous websites: Jack is a Fellow, a board member, an examiner, an advisor, a judge, a writer and a speaker. She has earned the title after her name of FISTD but she chooses not to use it… "because it looks like 'fisted'". She must be well used to the laugh this gets from us all.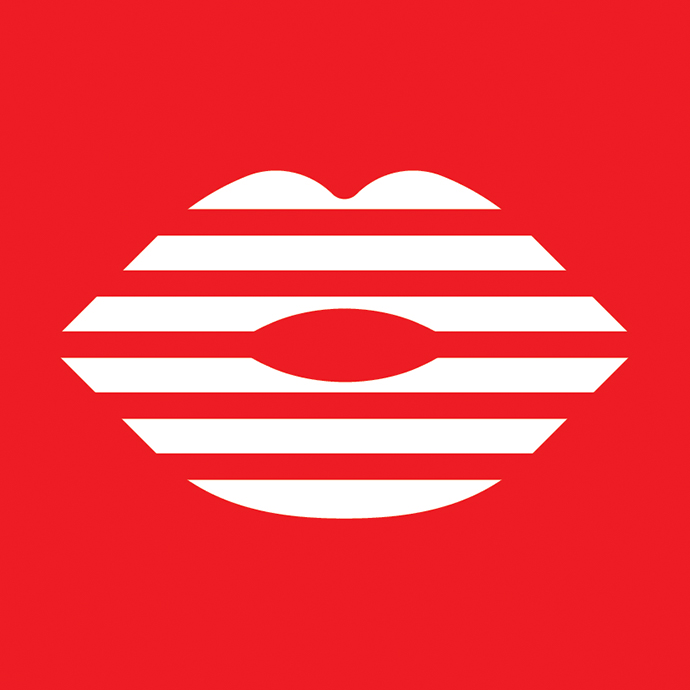 I've written before about how irritated I get when 'celebrity' designers turn up at these things, poorly prepared, rambling through their portfolio of success. I was starting to think this might just be a more engaging version of that. It definitely wasn't.
A misguided woman at the Job Centre hooked Jack up with a job that involved welding wheelchair ramps.
Jack talked to us about her backstory, growing up on a Glasgow estate; a sweet girl until she discovered Buckfast; a young woman searching for an identity who heard the term graphic design and latched onto it (despite having no idea what it meant).
A misguided woman at the Job Centre hooked Jack up with a job that involved welding wheelchair ramps – was this graphic design? Through chance encounters she next ended up at a high-street print shop, choosing pre-printed cards to overprint with Letrasetted birthday invites – this definitely was graphic design but it was over very quickly when the press broke and she was sacked.
Stubbornly pursuing this graphic design thing she talked her way in to art college – she didn't know what a portfolio was or how any of the application processes work.
And the rest, as the cliché goes, is history.
She won a D&AD student award and got a placement at The Partners. Their 'what's the big idea' approach perfectly suited her and she stayed for 13 years before going it alone.
Of course her story is carefully curated into an understandable narrative but it rang very true for me. I can remember a similar conversation, in a Job Centre in the 1980s. I can remember them phoning the only advertising agency (we'd call them 'b2b marketing' now) in my town and persuading them to give the 16 year old me an interview to be the office junior within their 'graphic design' team.
And I can remember them telling me I had to put my work into a 'portfolio' for the interview. I kind of assumed that was how most people found their way into this new profession that had begun to emerge. At least I did for quite a while.
I can't imagine what the predominantly young audience made of it. Maybe it's a generational thing, maybe it's a geographical or class/upbringing thing but the young people who approach me for jobs seem so self-aware, so switched on to their career paths and the necessary stepping stones of academic progress.
And the more established designers ask me where I studied, as if I might have chosen any art college other than the one I could commute to from my family home. I take a perverse pride in telling people I got an HND from Croydon.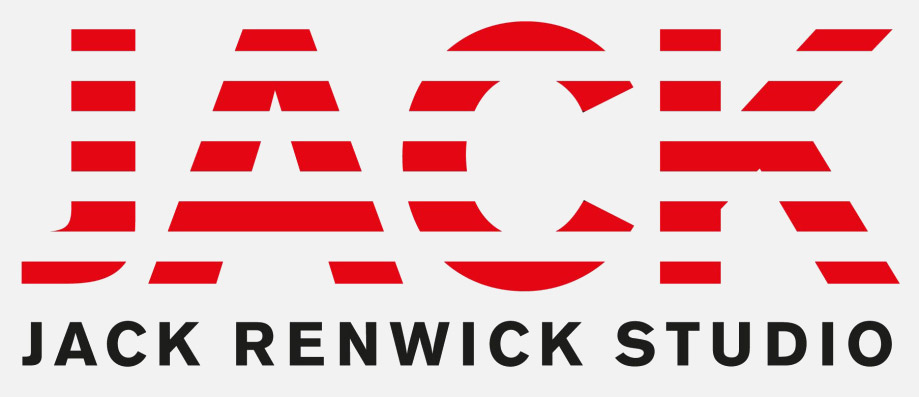 After the backstory, Jack did start to talk us through the work of her studio. But it wasn't just the usual stories of success and awards. She talked to us about saying yes and grasping opportunities, of tenaciously pursuing an idea and persuading a client, of constantly being out of wherever her comfort zone might be.
And long after her self-set alarm had gone off and reminded us all that she'd been speaking for 50 minutes, she told us about a year-long project that got binned, owing her a lot of money; you never usually hear designers telling that story, although it happens all the time.
I hope they understood her mantra of 'blood, sweat and tea'.
I found her talk engaging and refreshingly truthful. It felt more like she was sharing than reciting an over rehearsed speech but, of course, it wasn't just a random outpouring. Like her designs, there were big ideas and themes, there was a narrative that she's crafted over years of telling those stories.
I suspect that very few of the young people in that room knew why Jack Renwick told us she was so nervous being behind that podium. They see the much lauded and successful designer; they can't imagine why that character would be anything less than confident and why that brash, recognisable exterior might not always reflect the self-confidence of the person behind it.
I hope that they took away some of the wisdom that Jack shared with us. I hope they understood her mantra of 'blood, sweat and tea'. I hope that they realise she's earned the right to that place at the podium through tenacity, ability, hard work, and some odd twists of fate. And I hope that they heard that it's still hard work now that she's running her own agency, and that she's still working just as hard, every day.
And if anyone doesn't want to listen to those hard truths then they can do one, 'cause Jack is nails. She is, as Alan Dye introduced her, Jack 'fucking' Renwick.