Ten tech titbits – January 20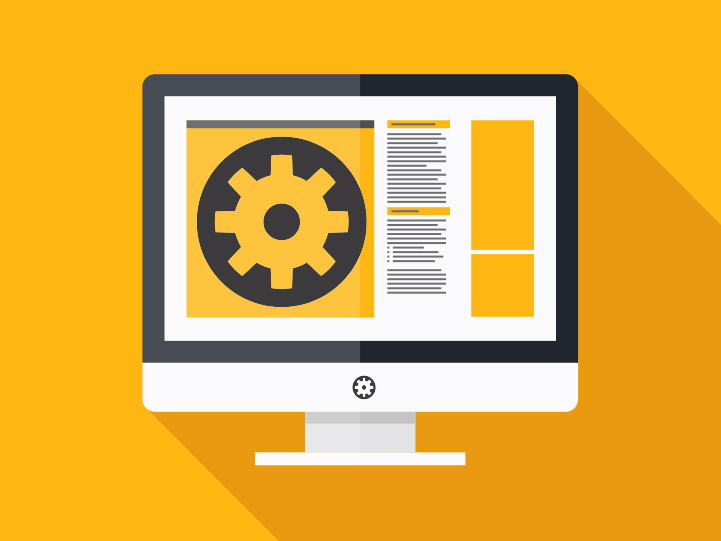 Our regular round-up from the world of digital technology (or at least the bits that seem relevant to our clients).
As usual, our most Googled queries of the year give us snapshot of humanity.
In the UK, amongst the sports are plenty of arts and cultural searches. Of course TV and film dominate the list.
The 'how to…' category is perhaps more surprising as it includes: 'how to tame a fox in Minecraft' and 'how to pronounce psalm' (it's the name of Kim and Kanye's fourth child).
But it's the 'what is…' section that is most revealing about the obsessions of the year:
What is Area 51?
What is the backstop?
What is D Day?
What is Finn's Law?
What is a super over in cricket?
What is Article 50?
What is a dead ting?
What is Article 13?
What is a VSCO girl?
What is quark?
---

With the roll-out to mobile, it looks like Google's real time translation tools are properly coming into their own.
Just say "Hey Google, be my Mandarin/Spanish/Ukrainian translator" and you'll be able to converse with people across the globe. There are currently 44 languages available across any device with Google assist.
Airlines are starting to use the tech, coupled with Google nest hubs (shown above), in its lounges. Maybe every museum, theatre and arts centre should have one set up at their front desk.
---
Instagram continues to innovate to compete with Snapchat. Previously you had to use a third-party app to be able to include multiple images in the layout of Stories. But Instagram have now rolled out that feature as standard.
Perhaps that's why #10yearchallenge was so popular over the new year. Or maybe it was being heavily promoted and used as a way to train facial recognition algorithms.
---
4. .org domains now controlled by private equity
Despite the mega corporations that operate within it, the Internet is still largely regulated by the well-meaning collectives that set the rules in the mid eighties.
How many of us knew that there was a body called the Internet Society? Apparently, this Virginia-based organisation used to manage the Public Interest Registry and they in turn managed various top-level domains, including .org.
Why's that news? Well, they've just sold that set-up to a private equity firm for an undisclosed amount.
With .org being a popular choice for many arts organisations it might be worth locking-in your renewal price by signing up for several years in advance.
---
The companies behind Bluetooth have announced a major overhaul.
Bluetooth LE (it stands for Low Energy) will replace the current 'Classic' standard. LE offers new features including higher-quality audio, streaming audio to multiple devices, and improvements for hearing aids. And it'll decrease energy use and prolong battery life.
But, of course, it won't work on existing hardware so you'll have to replace your headphones and speakers if you want the improved standard.
---

There have been a lot of changes going on behind the scenes with Google maps and Google Earth.
The most recent upgrade has seen them adding simple tools so you can build and share your own pages and stories, mapping our journeys or telling stories using their tools and our planet.
It's a powerful package – let's all play and see what we can make from it.
---
7. Twitter is withdrawing insights and behaviour targeting
Our first Twitter story is a mysterious one. Whilst setting up some targeted Tweets, we noticed this message:
"Please note that after January 30th, 2020, you won't be able to target behaviors. Active campaigns will stop serving to behavior audiences, but will continue running. Please reach out to your Twitter Sales representative if you have any questions".
We also noticed this story about how Twitter is withdrawing its audience insights service.
As with lots of Twitter's language, the terms are obtuse but audience insights and behaviour targeting is about using the data collected by Twitter's 'partners' to predict your behaviour. It's only been 'available' in the US and the UK and it's quietly being discontinued as a service – curious.
---

If like me you have Twitter accounts that you've not used for a while then you've probably had an email from them. They've been getting in touch with anyone who hasn't logged in for six months, telling them to do so or they'll delete the account.
It was all a bit sudden. Apparently they've paused the plan while they figure out how to memorialise accounts of people who have died.
But expect to lose a whole raft of followers, very soon.
---
Twitter will now let you post iOS Live Photos as GIFs. There's not much more to this story than that.
From the Twitter iOS app, draft a tweet, select a photo from your camera roll, then tap the "GIF" in the lower left corner of the photo in your tweet compose window. Then, when you post the tweet, that photo will be a GIF.
---
Social media companies are quietly buying up companies who have been developing facial recognition and deepfake tech. Both Snapchat and Tik-tok have already announced acquisitions with more expected soon.
It looks like we'll soon be seeing this kind of facial replacement everywhere we look, whether we know it or not.
---
Interested in receiving these updates by email?
Pulling together these tech-titbits is a new idea for us. We're piloting it on our site but wonder if it's something people would be interested in receiving by email. Let us know whether that would be useful.