You don't need me to tell you how strange and difficult those months have been for the arts, which is just as well because I'm running out of ways to do so: 'unprecedented times' doesn't really cut it any more.
What is clear is that our sector has fundamentally changed since the start of 2020.
Here are eight things we've learnt about the arts sector, our audiences, our organisations, and ourselves since lockdown began.
1. Live-streamed performances can make us laugh and cry
Live-streamed performances will never replace being in the room where it happens. But they can happily co-exist with in person events.
We've been brought to tears by Zoom theatre; we've enjoyed the excitement of concert halls from the comfort of our sofas; and we've laughed till it hurts at online gigs.
2. Audiences will happily pay for (good) online content
Recent research by Exeter University has found that, on the whole, arts lovers are more than happy to pay for online performances.
We've been aware for a while now that if work's been made with an online audience in mind, patrons are happy to pay for it. The online paywall we set up for the Bournemouth Symphony Orchestra (working with Spektrix) has helped them sell over 15,000 tickets to live-streamed performances.
And we've built lost of different paywall options for different theatres who are all going on stream in the next month.
And the on-demand video platform we created for the Orchestra of the Age of Enlightenment, makes the most of new features introduced by Tessitura, to deliver boundary-pushing classical music.
We've also done some pretty sophisticated work with English National Ballet to launch two sister channels: Ballet Active for classes, and Ballet On Demand for performances.
We've even worked with Spektrix to paywalled content for set up a ready-to-go video platform for arts organisations.
3. Asking your audience to do something new requires buckets of empathy
We've all become used to experiencing culture in ways we didn't used to before.
Whilst audiences are definitely up for new cultural experiences, they might be anxious about how it all works and what's expected of them.
It's important to put yourself in their shoes. If you're making work for online audiences remember that some people might be less tech-savvy than other and that your audience will include people with accessibility requirements.
We've written some top tips for putting together FAQs elsewhere in our journal.
4. Resilience is infectious
Our sector is packed to the rafters with incredible people who are tirelessly committed to making the world a better place through the power of culture.
We've been lucky enough to work with some amazing marketing officers, digital managers, and communications directors during lockdown and their passion has been infectious.
Working with inspirational teams, we've launched new websites for the Horniman Museum & Gardens, The Crystal Maze LIVE Experience, The Comedy Store, The Belgrade Theatre and Nottingham Playhouse to name just a few, all during a global pandemic.
5. Keeping connected is vital
Working remotely comes with a whole raft of challenges.
It's easy to feel isolated and disconnected from the rest of your team.
We've found that keeping some small habits going has helped us to stay in touch with one another. So we still have end of week drinks on Friday evenings, just like we would in the studio.
We've kept up our monthly Cog Nights, and even managed one in an actual theatre in the real world.
And we've managed to keep going with our daily photo project, Everyday Cog.
6. You don't need to be an artist to be creative
Creativity is the lifeblood of our sector.
In order to adapt to the 'new normal' we've all had to find creative solutions to difficult problems.
Arts organisations have risen to the challenge brilliantly finding new ways to connect with audiences, through daily drawing challenges on Twitter, or live-streamed ballet lessons.
7. Together we have the power to set the political agenda
Thanks to tireless lobbying across the creative industries, the sector received a £1.7bn bailout from the government.
This still won't be enough to protect all the jobs or cover anywhere near the loss of revenue but, for now at least, it's staved off a very real existential threat to the arts in the UK.
There's still work to be done though.
As Lord Chris Smith noted in our breakfast briefing chat with him, we have a tendency to "hide our light" when it comes to the public perception of the arts.
There are going to be some difficult months ahead. We need to come out of our silos and work together to convince policy makers and the public that we're worthy of more investment.
8. Sometimes the sensible business decision isn't the right decision
At Cog we've worked exclusively in the arts for almost three decades. We do that because we love it and we believe in the power of the arts to change lives and perspectives.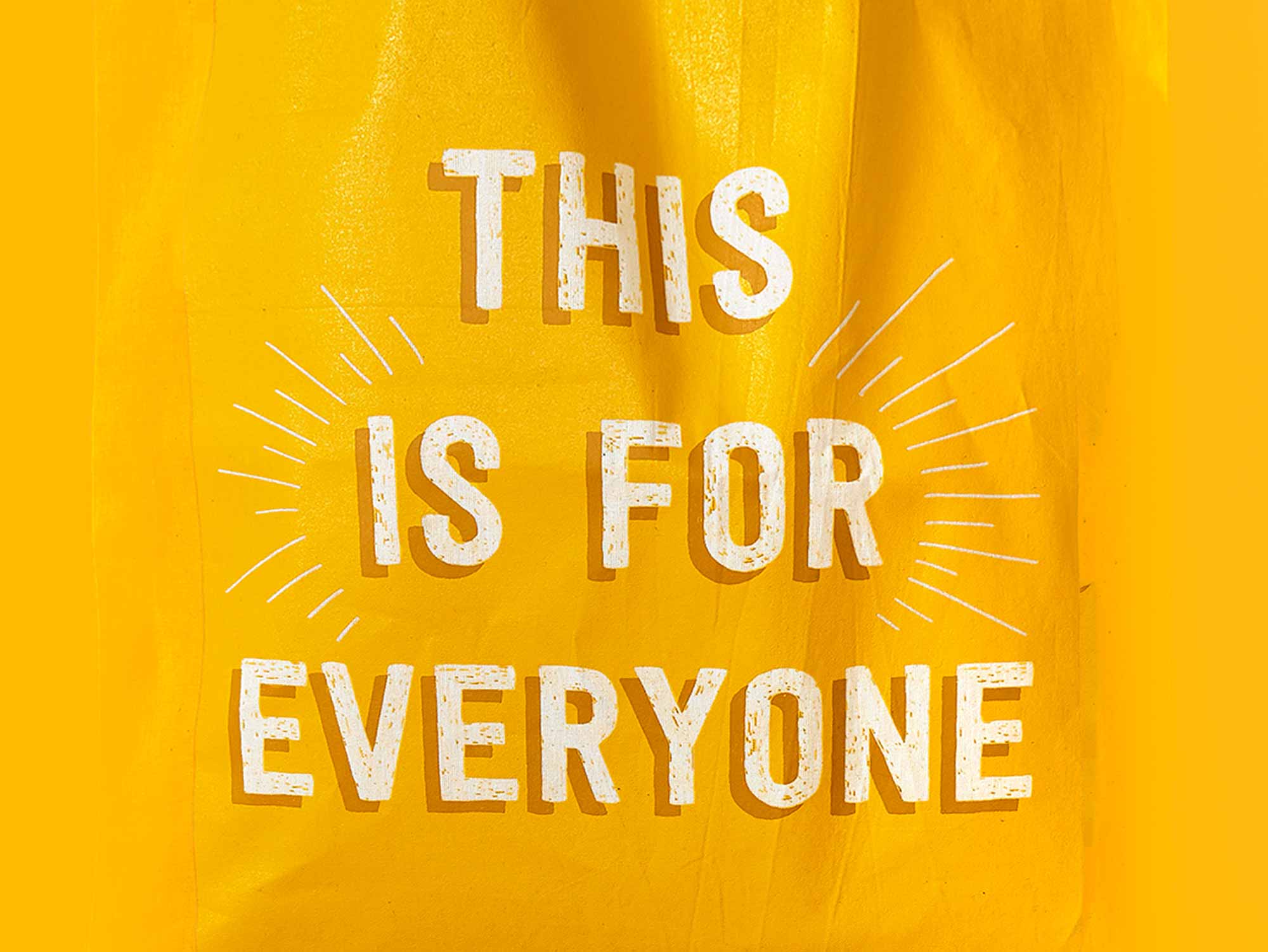 With the arts sector in crisis it might make sense for a company like ours to pivot to another sector.
But doing so would go against everything we believe in as a company and as individuals.
As our founding director Michael writes: "Culture is the glue that binds society. We can't walk away from the arts when the world is at its most fragile. We need to work together to keep alive the complex networks that bind it all and make the magic possible."
---
News of a covid vaccine has helped to make the road to recovery clearer, but we're not out of the woods yet.
If you'd like to chat to us about what we've learnt over the last eight months and how we can support your organisation, do get in touch. We're here to help.