When we're commissioned to design a venue's website, there are usually many stated objectives: enhance credibility with funders, help audiences think differently, build loyalty, convey the vision of the artistic director etc. Underlying them all, there is always a need to build audiences or sell more tickets.
When we ask about competitors, new clients often talk about other venues and arts organisations. By 'competitors', they often mean peers with similarities – be that in relation to artistic programming, audience or size. They are keen to look at their websites and communication materials to find out what they do and copy it (or hopefully improve upon it).
But in reality, other venues are seldom competitors for ticket-buying audiences (although they may be, for funding). The real competition is in the full spectrum of other ways that people use their leisure time and disposable income. And there's a lot we can learn by turning our gaze outwards and looking at how audiences interact in those areas.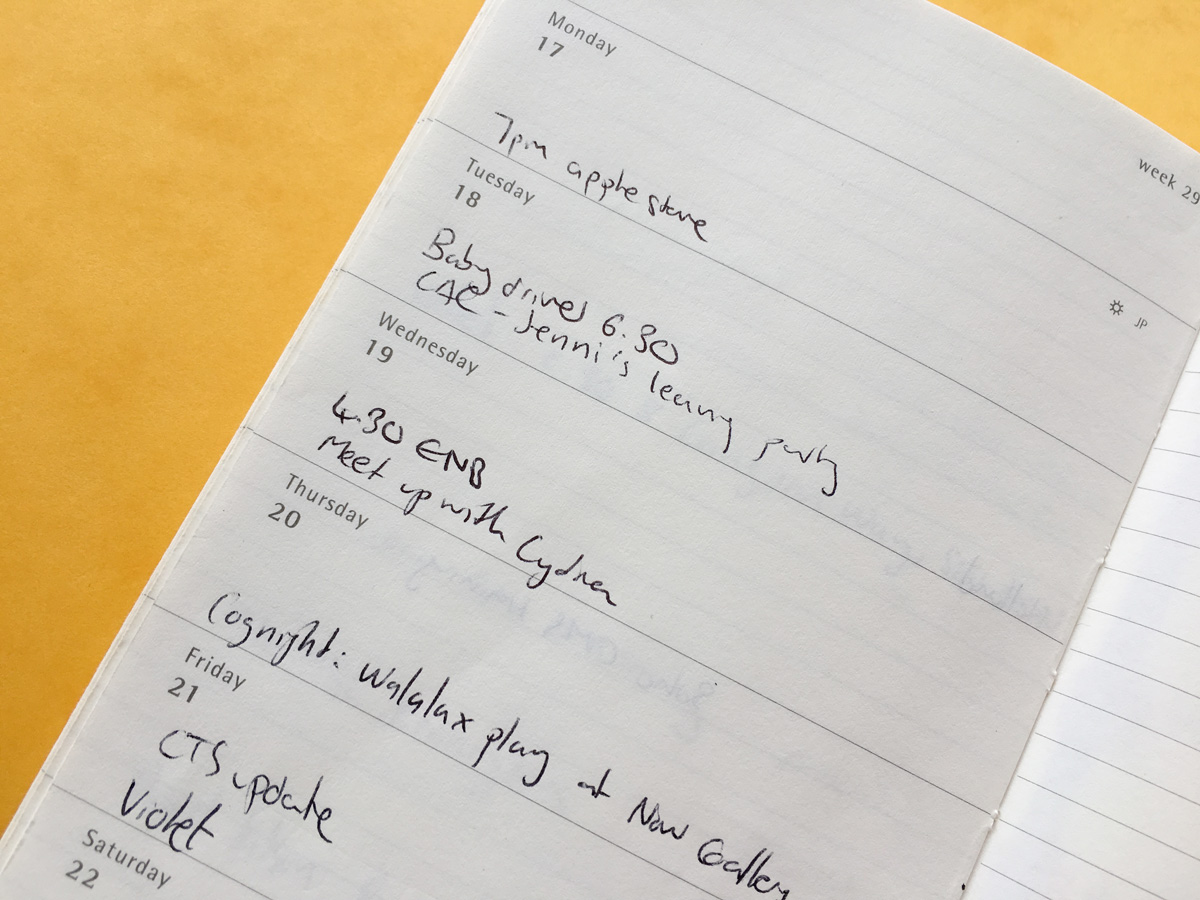 We really like talking with clients about their audiences, and vice versa, talking with their audiences about our clients. As well as looking at engagement with the arts, we're keen to work out what those potential ticket-buyers are doing the rest of their time. Are they at a pub with colleagues, a restaurant with their partner, in the park with their family, watching a film with friends, or binging on Netflix alone?
You can learn a lot by just talking with people, but we can't talk individually with each audience member. We need to devise other ways of finding out more about how they fill their 'free' time.  There's no perfect single process.
We often use surveys: online tools can produce large pools of great data but tend to be self-selecting (people who choose to fill out online surveys often have a point to make); one-to-one questionnaires can give more qualitative data but they are time-consuming to manage.
Most often we'll use the resource that most clients are happy to call on – the time and enthusiasm of their team. We love running workshops and getting the whole team involved in thinking about communications. One aspect of that workshop will always be to think about each participant's own leisure time and online activities.
We always ask which websites they use the most and which they like using. At first most people name arts venues (because that's what they assume we want to hear) but with a bit of encouragement they admit that isn't true. Travel sites are always popular, dating apps are increasingly mentioned, and large retailers and entertainment brands such as Amazon, Netflix and ASOS come up a lot, so do smaller, more utilitarian websites such as gyms and energy companies. We then talk about why they like them and try to pick that apart.
For instance, many like that they can filter easily and order quickly with ASOS, so we try to get to the bottom of why they find it easy, what have ASOS done differently, how does it all work? Lots of people love the simplicity of using Airbnb so what can we learn about their data selector tools and ease of communication?
Asking people about their own online use is a small part of the 'discovery' process we work through but we always find it fascinating. Here are a couple of insights and applications we've gained from recent workshops.
---
Gym memberships and classes
Working with Lyric Hammersmith on their new website (using Spektrix for ticketing), we got chatting about how to make the booking process as simple as possible, whilst being able to offer 'add-ons' during the booking journey.
At one of their workshops, we talked about how easy it is to interact and book gym classes via your phone. Most of those bookings are made via an app and we didn't want to build an app, but we felt sure we could bring that feeling of easy booking into the Lyric's website.
More recently we've been working with Lyric to bring their classes and membership for young people online. The lessons we learned from gym memberships and ticketing 'purchase pathways' have been invaluable. However, unlike booking a class at the gym, we had the added complexity that parents book on behalf of some of the young people.
Amongst other things, we've created a way to 'lock' access so only Young Lyric members can book a class (much like Friend schemes and priority booking works for lots of venues). Members are then asked for details for the class register during checkout and additional membership details are captured separately, freeing up the booking process to be as simple as possible whilst maintaining a clear separation of personal data, and data integrity.
---
Online shopping and filtering
Working with The Marlowe in Canterbury, we got involved in lots of conversations about online retailing.
Online shoppers in the UK spend more per household than consumers in any other country.
Our shopping habits are changing. In a shop you'd probably head towards a particular section – jumpers, t-shirts, socks – so online shops build lots of filters to help us find those sections. Online shops go a step further by offering us options to filter size, brand, colour, style and price – sometimes even by 'popularity' (though I think this is really curated for us rather than based upon real data).
If we then look at what's on and ticketing sections of venues' websites, typically we're only offered the option to filter events by date. If it's a large venue then we might have filters for genre (comedy, drama, music etc) or performance space.
For The Marlowe, we started with their what's on area by looking at all the information connected with their shows. From that data we worked with three key areas for them – genres, accessible performances and shows with their Discovery Tickets scheme  – and we built filters to enable audiences to use and see that data, alongside performance space, dates and ticket availability.
We've also been working on a site that will enable filtering by price range, dates with pre/post show events and matinees versus evening performances.
---
Lessons, all around us
There's a lot to learn from outside our sector. Next time you're browsing a restaurant website, or booking that spin class at the gym, take a moment to think about how well (or poorly) their site works. The more we can all learn from others, the better our own communications will be, and the more likely it will be that we'll persuade people to come through our doors rather than staying in an watching Netflix.
SaveSave
SaveSave
SaveSave
SaveSave